PRODUCT FACT SHEET
ITONICS Innovation OS
Innovation management software to help you accelerate growth. For teams that want to radically upgrade their innovation processes and capabilities with the #1 Innovation Operating System.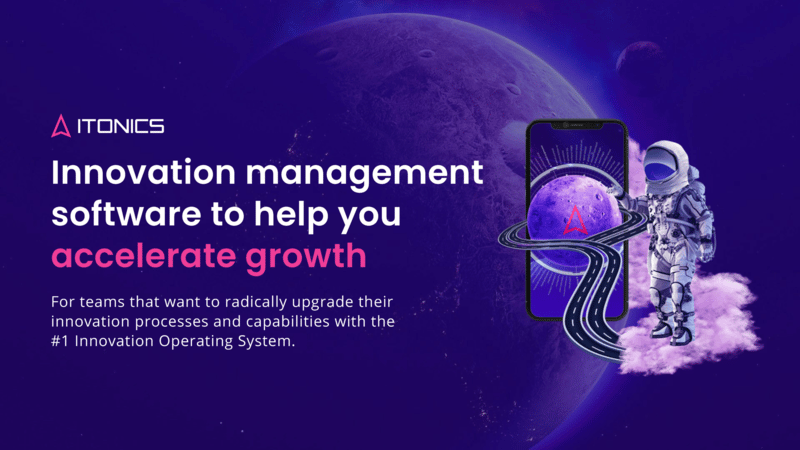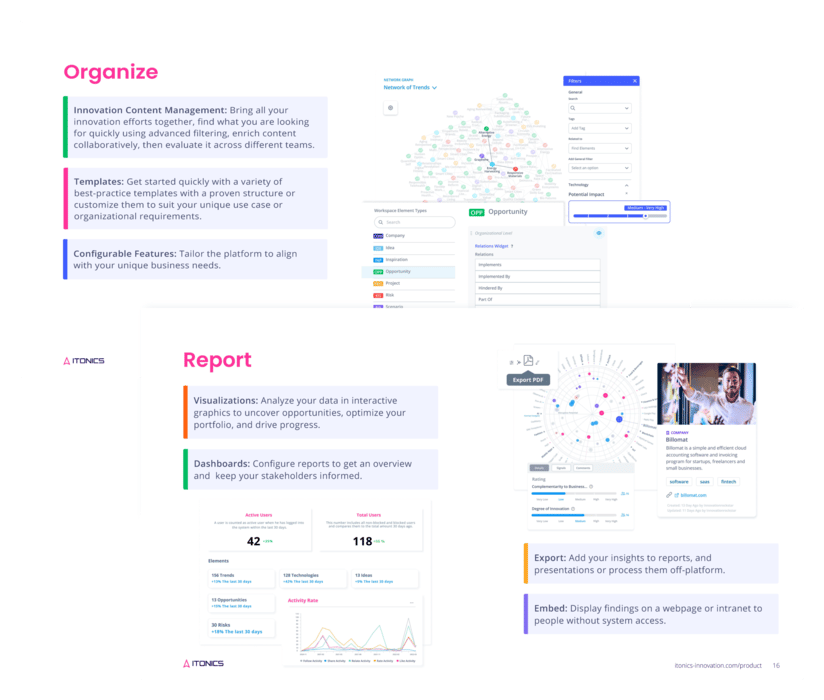 Overview
The ITONICS Innovation Operating System is an end-to-end solution that centralizes and structures all your innovation intelligence in a single collaborative platform. Unlike traditional methods to manage innovation using a range of tools or fragmented software, ITONICS seamlessly connects foresight, ideation, and portfolio management activities to your strategic goals in one collaborative system. It breaks down information silos, aligning efforts and teams to amplify impact.
Scale and accelerate innovation in your organization with the ITONICS Innovation OS and find out why the most innovative companies worldwide innovate on.
This fact sheet includes:
Benefits and business value of the ITONICS Innovation OS
Features and functions that solve complex challenges in end-to-end innovation management
What our clients say about using the ITONICS Innovation OS