PRODUCT FACT SHEET
ITONICS Radar
Your software tool for collaborative trend, technology, risk, and startup scouting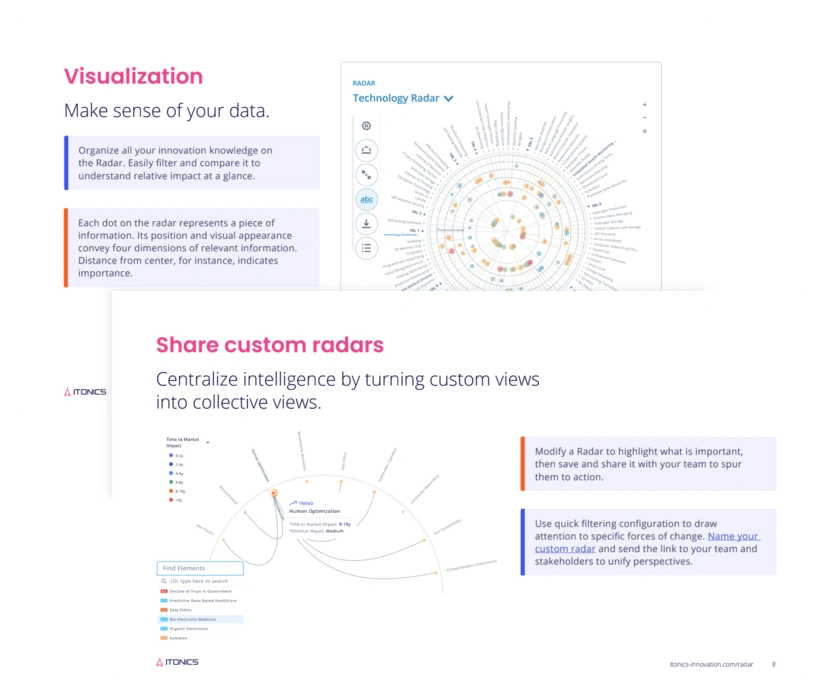 Overview
New competitors, changing customer requirements, and fast, radical changes in technology require flexible and sustainable innovation strategies as well as continuous foresight.
For you to take bold bets on the future, you need to analyze more and more data. The better your data and the analysis, the more precise and effective your bold bets can be.
Discover how to identify early signals, opportunities and risks well in advance with ITONICS Radar.
This fact sheet includes:
Benefits and values of ITONICS Radar
Features and functions that solve complex challenges in foresight, trend management and technology management
What our clients say about using ITONICS Radar