What is Smartsheet?
Smartsheet is a cloud-based collaboration tool used by ITONICS for tracking the feedback and requests from clients. With Smartsheet, you have a column and row based approach on every item within the project phase, from the first initialization until the stabilization. Therefore, you are able to track everything you need in one place.
How to use Smartsheet for feedback?
When setting up a project for you, you will receive an invitation link from us in order to access your personal Smartsheet. After that, your application owners and the project management team of ITONICS share access to the Smartsheet in order to discuss, document, and decide on software related topics. Since Smartsheet is a spreadsheet solution, adding a new inquiry equals to adding a new row to the sheet: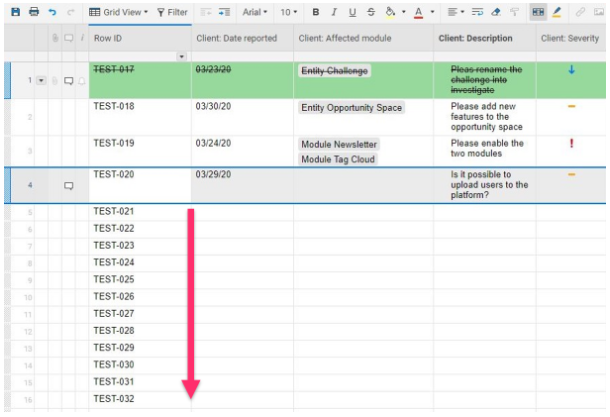 For each row in the spreadsheet, it is possible to have a digital conversation between your application owners and the project management team of ITONICS and discuss each inquiry via a chat. In this regard, it is possible to tag the relevant person, which triggers a notification.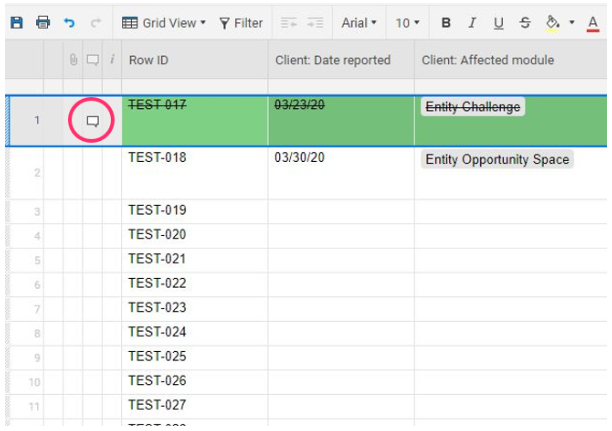 In addition to having a row-based conversation on each request, it is also possible to attach documents for each row to send and receive further descriptions, such as meeting minutes, presentations or screenshots.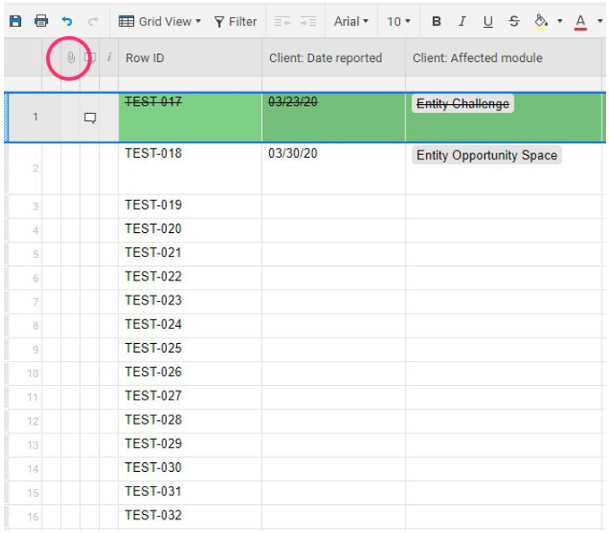 As a result, both parties have a transparent overview of all the inquiries and can track their progress over the course of the project.
Smartsheet Security:
As you are trusting us with your data, and we are trusting you with ours, we only choose third party suppliers with the highest standard on data security and protection. If you have any questions on how Smartsheet handles data security and privacy, please have a look here:
https://www.smartsheet.com/trust