FREE WHITE PAPER
4 Steps to Holistic Innovation Management
A guide for implementing holistic innovation management in your organization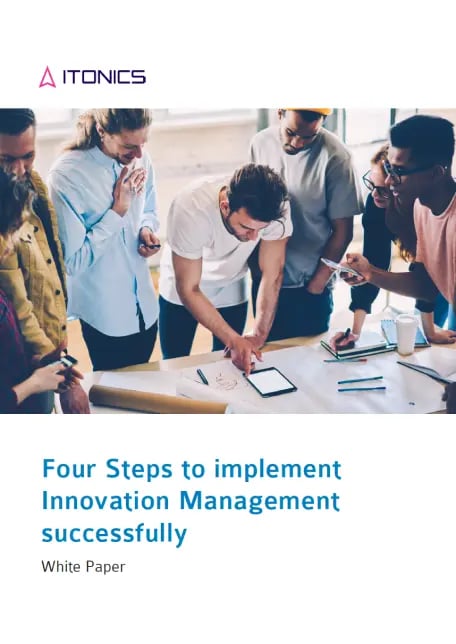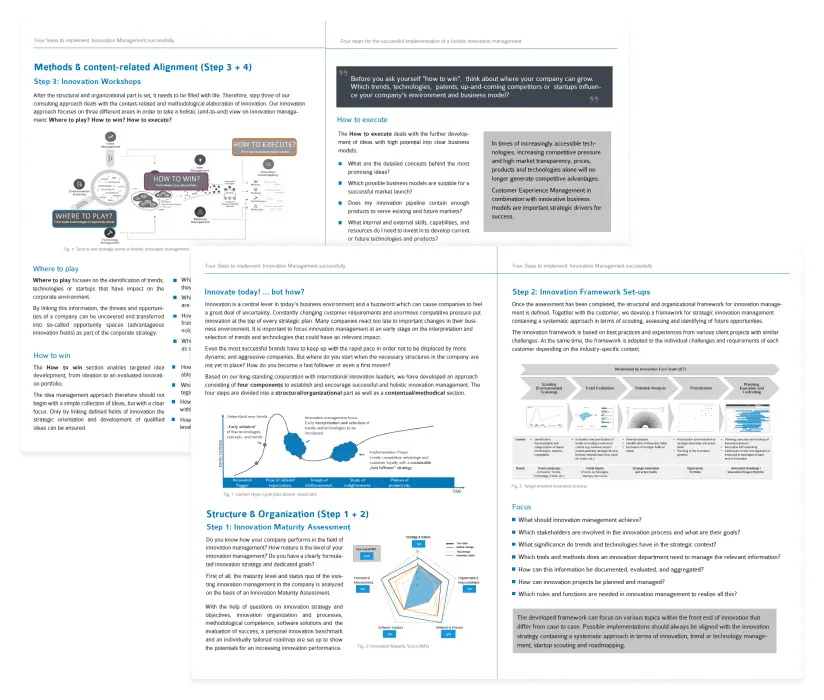 Overview
Based on our long-standing cooperation with international innovation leaders, we have developed a consulting approach consisting of four components using frameworks, methods, and training to establish and encourage successful and holistic innovation management.
This white paper answers the following questions:
Innovate today - but how?
How do I bring the right innovation structure in place?
Where to play? How to win? How to execute?
How do I measure innovation success?