FREE WHITE PAPER
White Paper: 6 Steps to Digitize a Business
A guide on how to successfully digitize your organization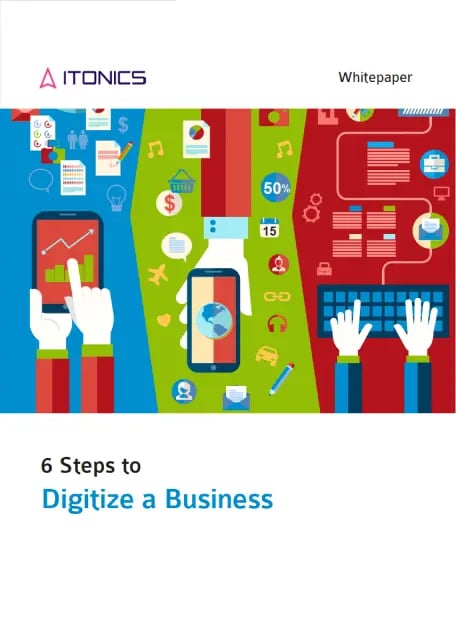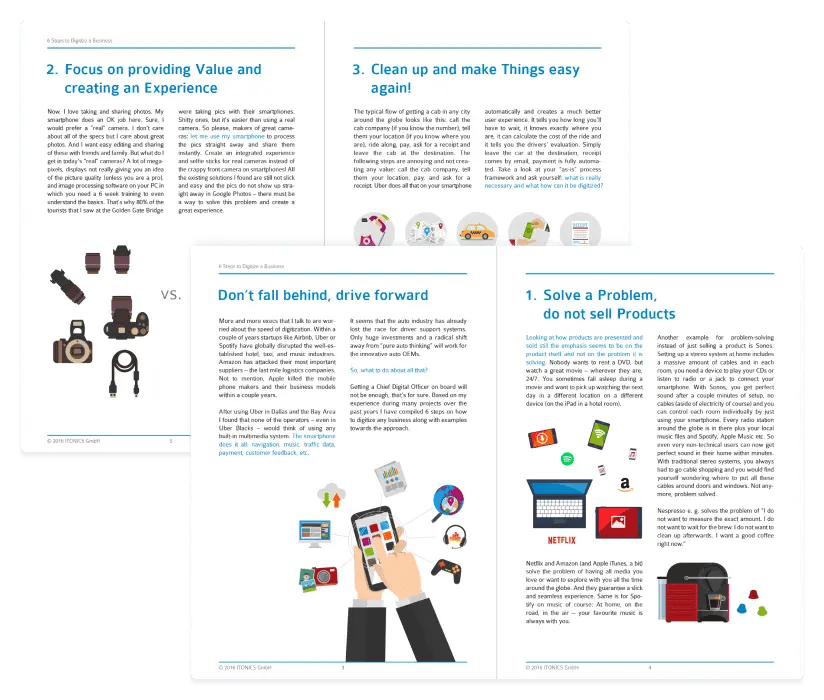 Overview
Digitization is disrupting industries, labor markets, and the global economy. Embracing the digital change and developing innovative cutting-edge business models can be a daring endeavor.
Many companies struggle to set a digital strategy, shift organizational structures, and remove the barriers that are keeping them from maximizing the potential impact of new digital technologies.
Learn in this white paper how to:
Solve a problem, don't sell products.
Focus on providing value and creating an experience.
Clean up and make things easy again.
Use existing technology.
Focus on (hidden) needs.
Create an ecosystem.