FREE WHITE PAPER
AI-Enabled Foresight:
Towards 2025
Discover in this white paper how AI applications are ushering in a new era of foresight and innovation.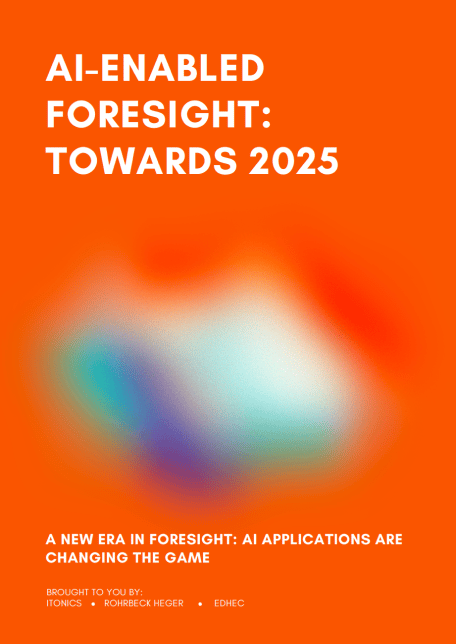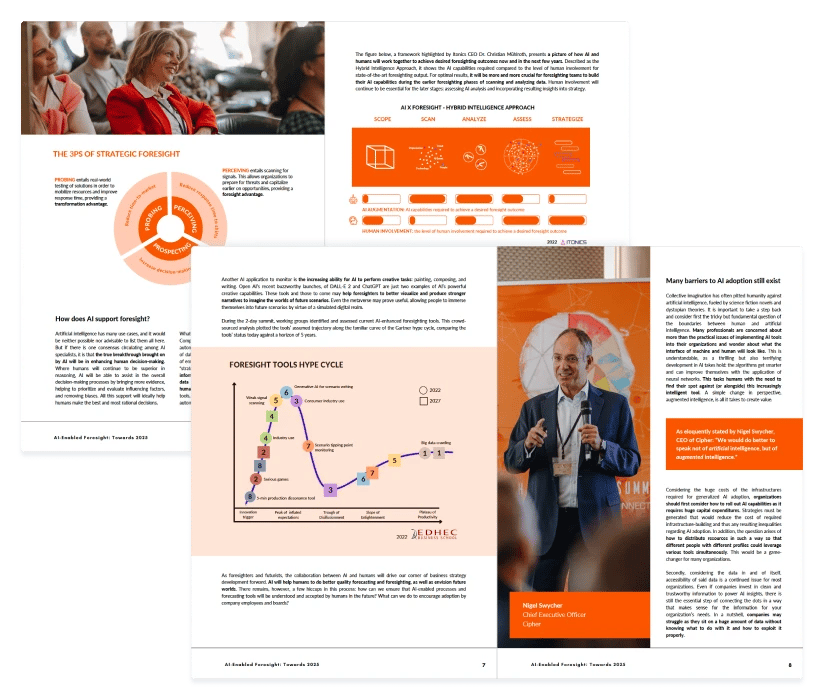 Overview
In our era of continued disruption, a hybrid approach that combines both human and AI powered foresight will enable ever-more sophisticated strategic periphery scanning, as well as sharper decision-making.
In this paper, we take stock of the state of disruptive play and anticipate emerging developments. We explore the tools, capabilities, and implications of AI applications for foresight practice with our eyes on 2025. How will these support our endeavor as foresight professionals to equip organizations with insights and strategies to build resilience?
This white paper includes:
How organizations should prepare for ongoing disruption
How AI supports foresight
The Hype Cycle of Foresight Tools
Case studies and thoughts from leading foresight experts