FREE REPORT
The Business Value of ITONICS
The only Innovation Operating System to advance your innovation pipeline from strategy to execution.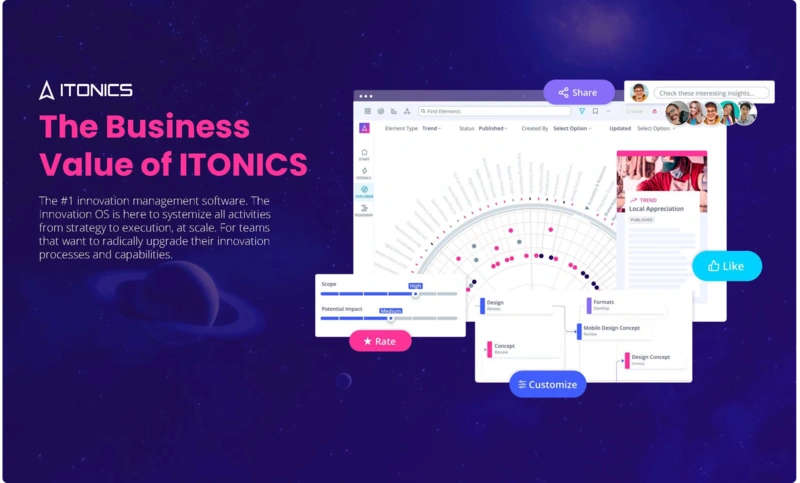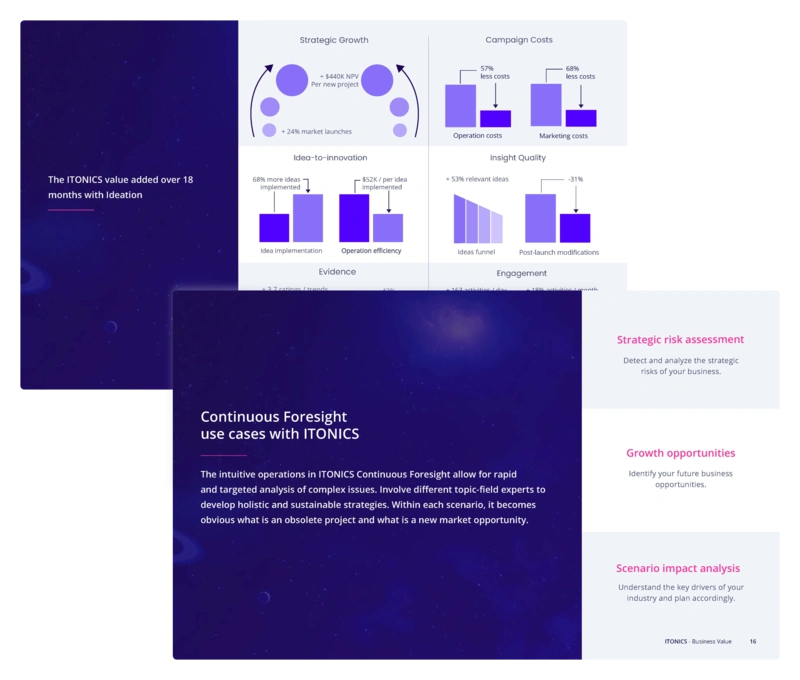 Overview
Over the last 15+ years, ITONICS has written unique success stories with hundreds of clients. Our systematic approach took them from gaining visibility to maximizing efficiency and effectiveness of their innovation activities to improving their innovation performance.
Download the Business Value of ITONICS report and read how ITONICS improves the innovation activities of small, medium-sized and large companies across varying industries as well as of public organizations.
Our solutions add business value to:
Continuous foresight
Open Innovation
Strategic planning
Environmental scanning
Ideation
Strategic portfolio management