FREE WHITE PAPER
White Paper: End2End Innovation
Discover how to get from environmental scanning to the innovation roadmap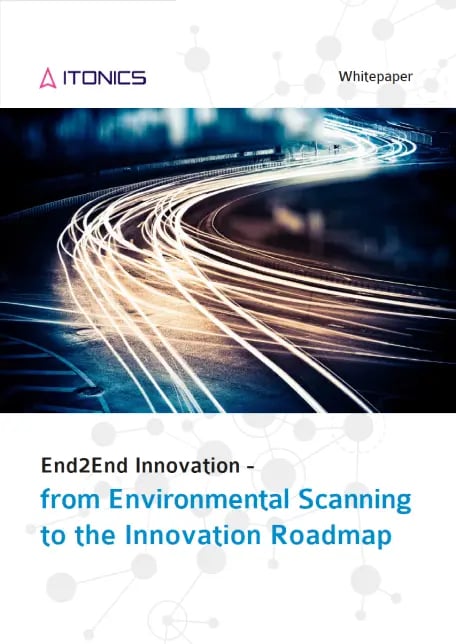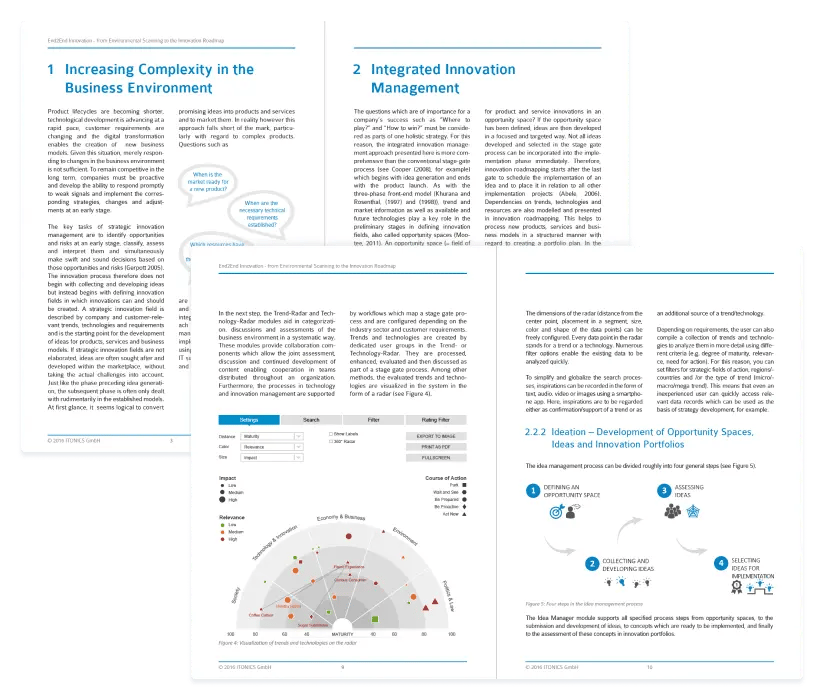 Overview
An organization that does not consider the future does not have a future. Of course, the future can only be understood and planned to a certain extent. Targeted innovation management helps companies to identify and pick up on trends and technologies and channel them to create targeted innovations.

This white paper outlines the processes required to do this, from the environmental analysis to ideation, through to the planning of the market launch.
The white paper gives insights into:
the increasing complexity in the corporate environment and the importance for innovation management.
the steps of a holistic, software-supported innovation approach from environmental scanning to the innovation roadmap.
the challenges of implementing integrated innovation management.