[Coming soon]: Adding multiple users to a workspace simultaneously
With this feature you can now invite multiple users to a workspace at the same time. Save time by adding all users you want to add, with a few clicks, and assign roles to each of them on the go.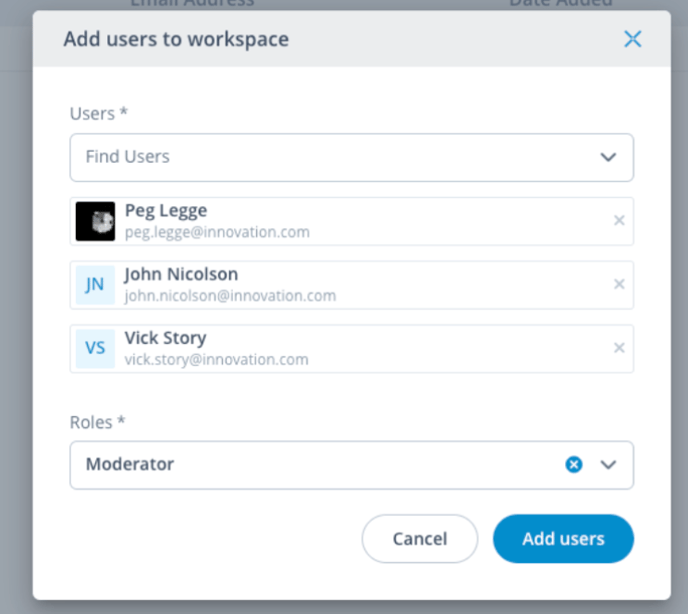 Disclaimer: As with all upcoming product features, this is still subject to change. The entire feature or parts of it might not make it into the final product.