A private workspace is a 'room' that is available to selected users from your organization only.
With private workspaces, you can restrict access to content and create separate 'rooms' for specific topics that are not relevant, or hold confidential content, and should therefore not be available to all users of your organization.
Note: this feature will not be automatically available to all subscribers and may be part of a separate ITONICS subscription plan.
Create a private workspace
Check out this article on how to create a workspace.
When creating a workspace, you can click on the Private Workspace box to set up the new workspace as private.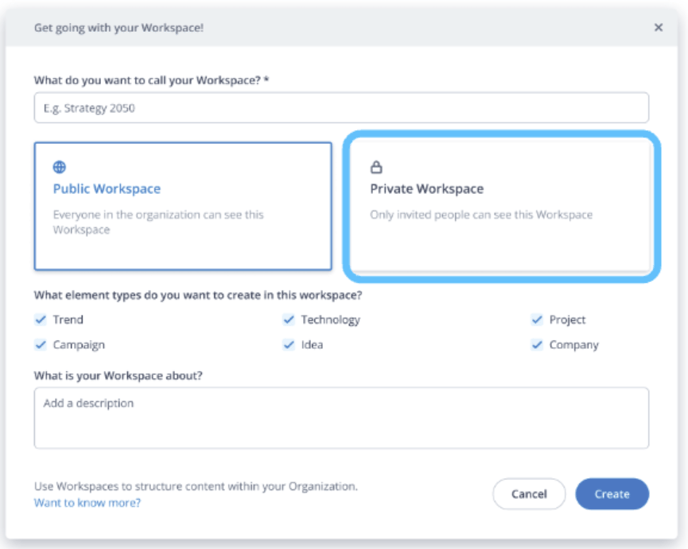 If it is a private workspace, it is indicated in the Visibility (1) column in the Workspaces settings menu (2).

User management in private workspaces
All users have to be added manually to a private workspace, and you have to assign a role for this specific workspace to all users. Click here to learn how to add users to a workspace.
Note: The default role from your organization does not have any effect. The default role only applies in private workspaces if the Application Admin invites new users to the organization and assigns them to a workspace directly.