We have updated all applications to roll out our new and improved landing page, as well as UI changes to Explorer and Insights modules. Also note the updated privacy and cookies policies.
With this update, we have introduced changes to our privacy and cookies policies. The main changes concern the future use of Pendo as an analytics, product management and feedback tool.
Landing Page
As announced, we have substantially updated the landing page of ITONICS at suite.itonics.io. It now offers quick access to the innovation tools and allows you to discover the content that comes with ITONICS. The latest activity in Explorer and Roadmap is still available, as well.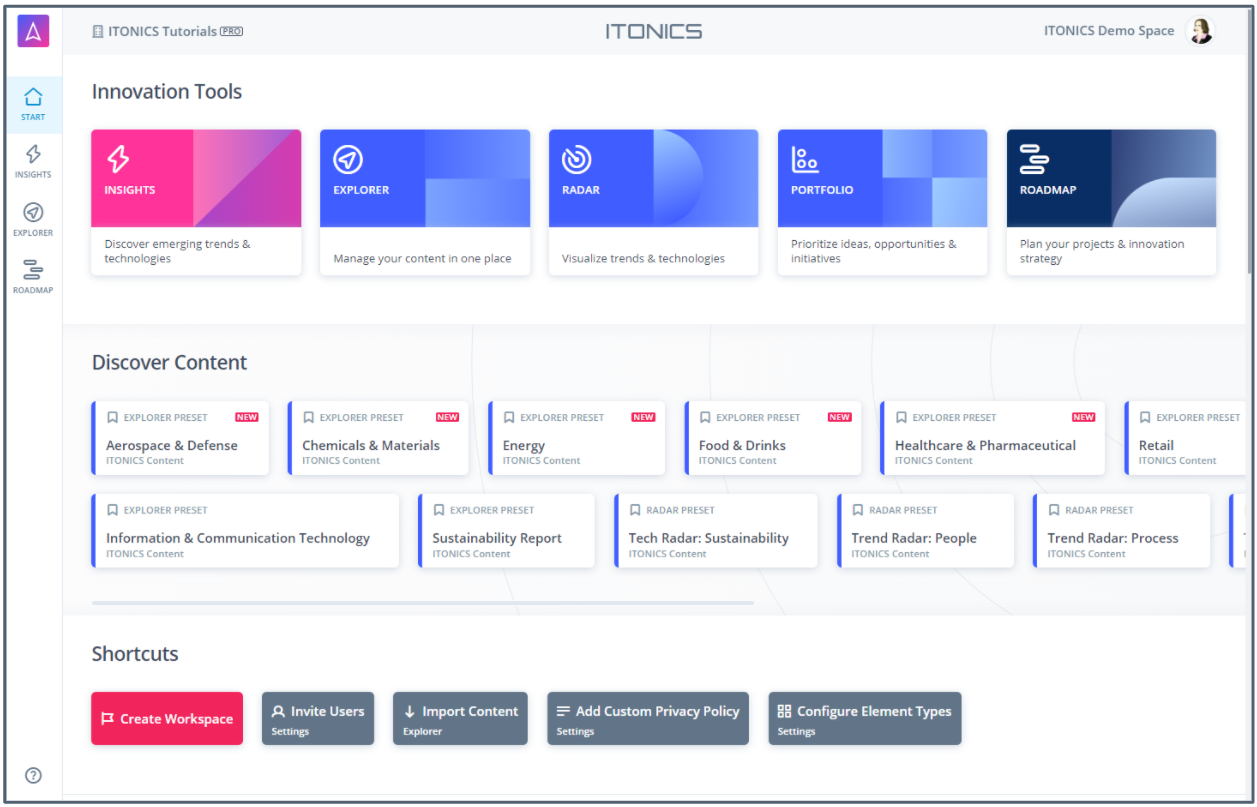 Explorer
We have updated the look of the Explorer header to create a cleaner interface and to make it easier for our users to navigate. We also added the possibility to filter Elements by the date of their last update. Use this to see what has recently changed in your Workspace.
Quickly share a URL with a colleague using the Share URL from the Explorer header.
We have updated the look of the Signals feed's header in the Element profile in order to concentrate on the most important part: the feed itself. Basic filtering capabilities are still available in the context menu.
Insights
You can now customize what filters and visualizations you want to see in order to personalize your research view. Click on the gear-icon at the top right of the screen to open the dialog to do so.


You can now create an Element from a Signal: Open the Signal in the Signals feed in Explorer or in Insights and click Create Element from Signal.