The Embed feature enables you to include specific areas of your ITONICS Innovation OS in your own website or intranet.
Note that the ITONICS Embed is available as Add-on only. Contact us at account_manager@itonics.de to trial the feature for free.
You decide which 'snippets' from your ITONICS system you want to showcase, and by using a few simple steps, you can include these views on your website or intranet. By using an Iframe, the Embed feature allows you to load a specific view straight from your ITONICS system into a target site.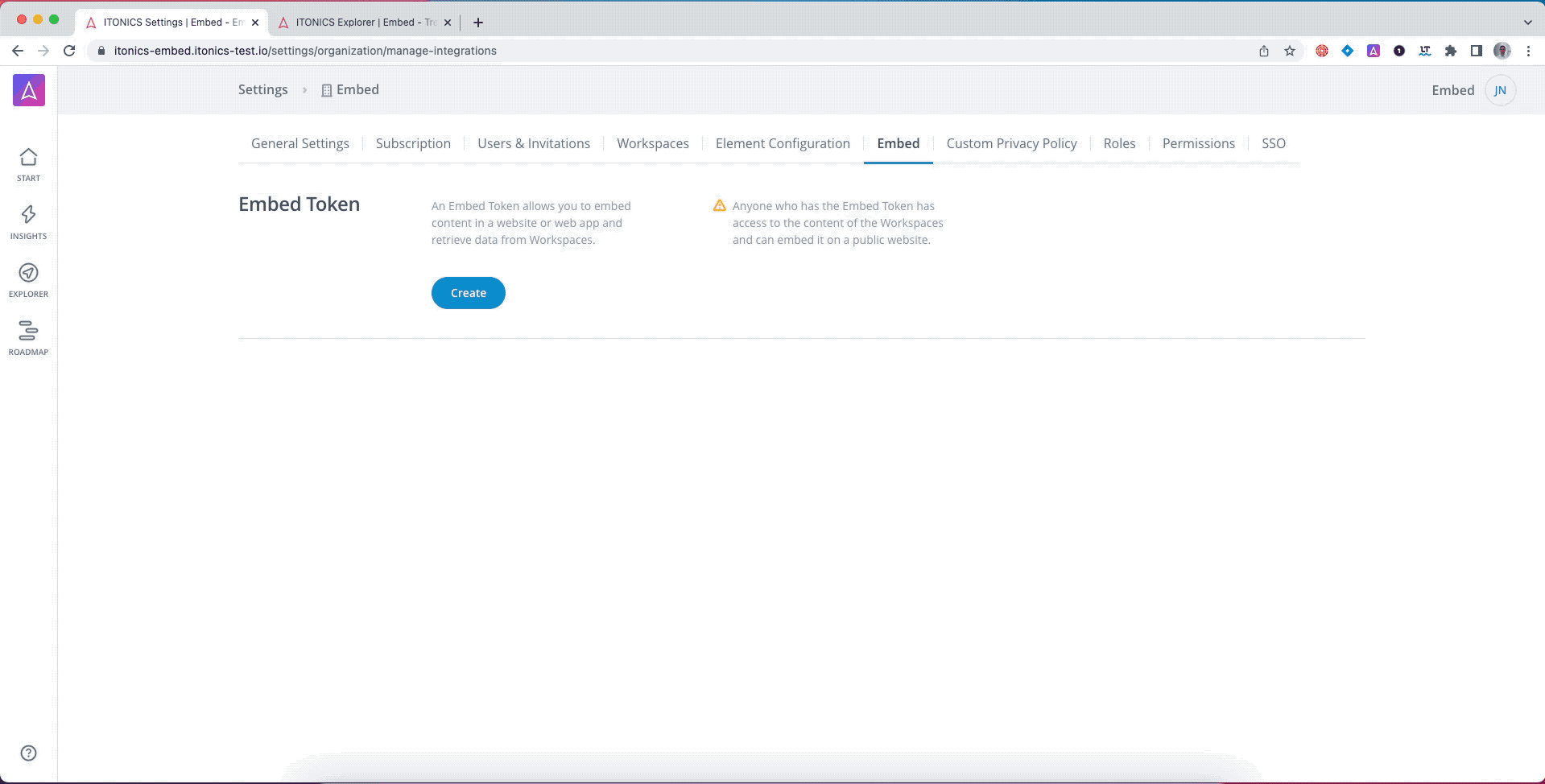 Using the Embed features allows you to:
Include interactive and dynamic views from your ITONICS system without having to give readers access to your system. This helps you communicate progress and findings safely and securely.
Use specific views from your ITONICS system without interfering with anything on the target site. Using Embeds on your website or intranet allows your community to be involved and explore, for example, your radar, without impacting anything on your website or intranet.
Showcase findings and progress dynamically does not require you to update specific views continuously. The dynamic views show what is live on your ITONICS system, providing your readers with up-to-date information that they can explore however they see fit - straight from your website or intranet.
Who can use Embed?
Anyone with access to the ITONICS system can get an Embed token from the system.
Use cases include:
Communicating research findings on your website publicly.
Encouraging participation from internal teams by showcasing dynamic views on your intranet.
Keeping stakeholders up to date and allowing them to explore progress and findings.
How to set up an Embed
Click here to learn how to set up an Embed with the ITONICS Innovation OS.