INDUSTRY REPORT
Supply Chain Traceability Report
Discover the most impactful trends and technologies for supply chain traceability in 2023 and beyond.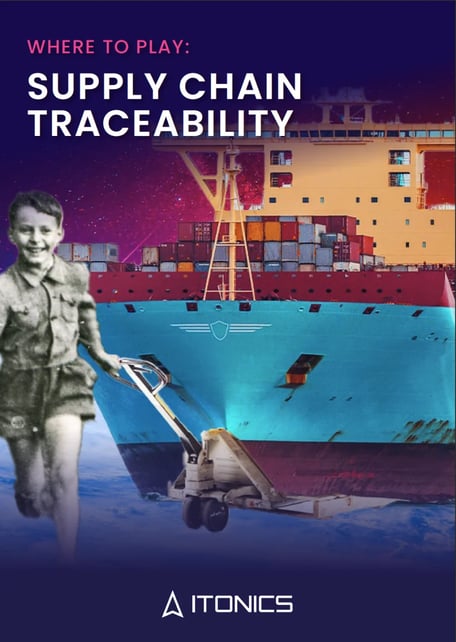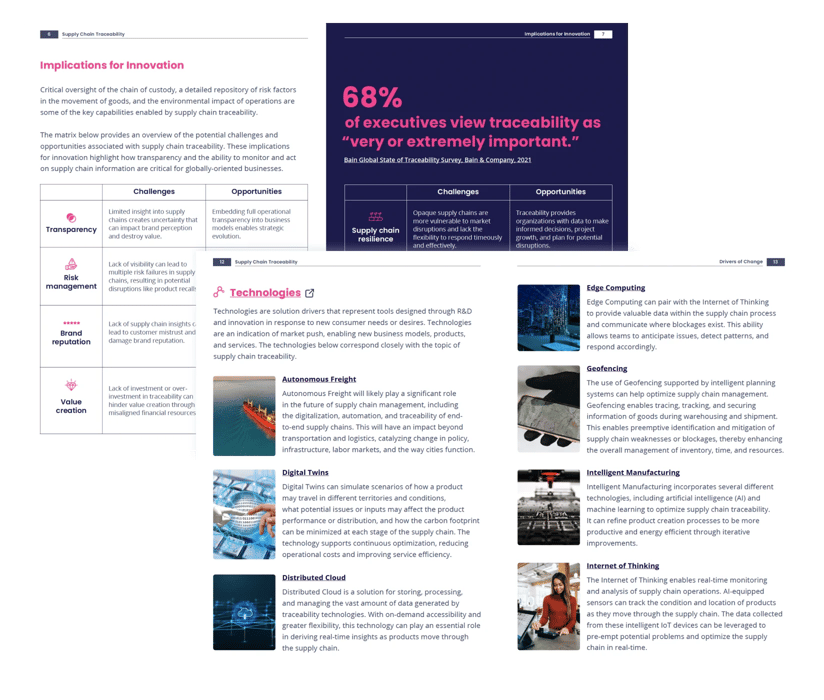 Overview
Supply chains are in focus in an age of value-driven delivery, heightened consumer expectation, a volatile global economic landscape, and the pressing need for sustainable business models globally.
The need for transparency within supply chains has emerged out of these factors. Supply chain traceability promotes resilience and better management of partner ecosystems. Building future-fit and sustainable supply chains amidst the rising complexity and uncertainty of doing business today means embedding traceability throughout the end-to-end supply chain management process.
Key trends and technologies influencing the future of supply chains
A multi-industry lens highlighting the forces shaping the future of supply chain traceability
Analyst-curated insights that can help organizations future-proof their supply chains
How the ITONICS Innovation OS can help organizations harness the business opportunities embedded in supply chain traceability
Add-on: Industry deep dives for Automotive, Chemicals & Materials, Food & Drink, Healthcare & Pharma