INDUSTRY REPORT
Food & Drink Technology Report 2022+
Discover the most impactful technologies for the food & drink industry in 2022 and beyond!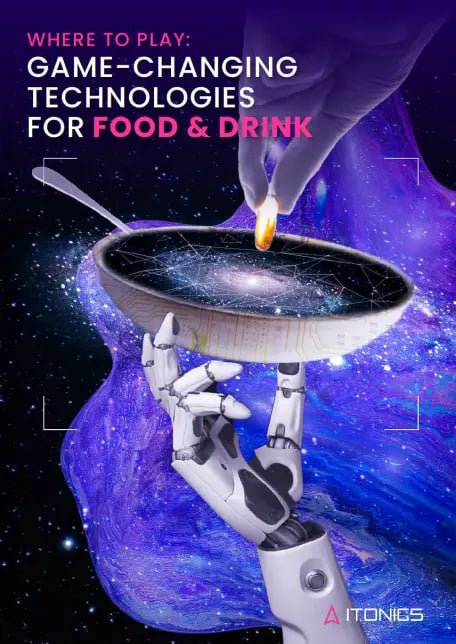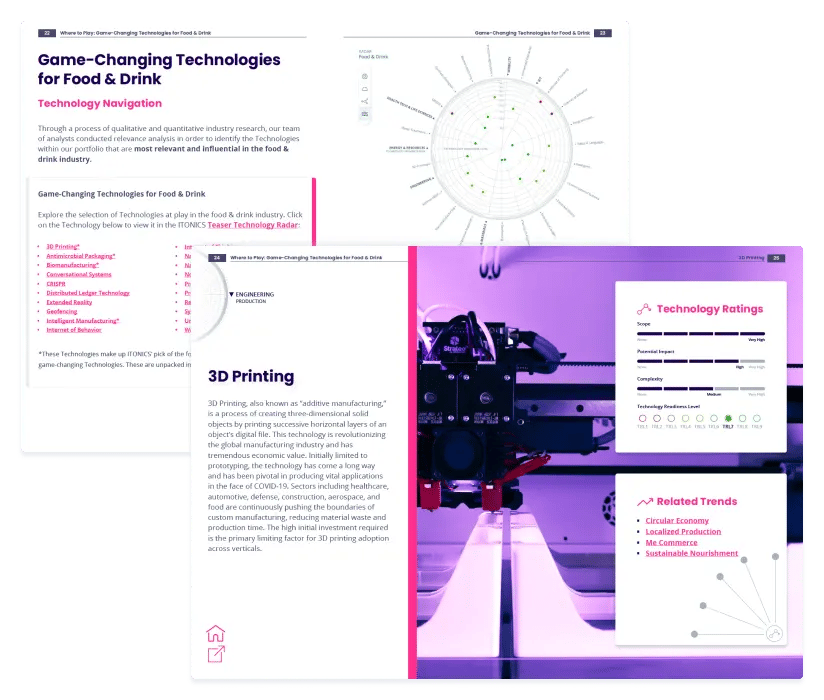 Overview
Navigate the selection of game-changing technologies in food & drink plus industry-specific applications and inspirations to uncover the most relevant, impactful, and transformative areas in which to play.

This report aims to provide decision-makers in the food & drink industry with a view of the game-changing technologies that hold the most potential for impactful innovation in the industry.
The aim of this report is to:
Provide an industry lens to help direct focus and resources
Nurture fresh thinking about the role of technology
Serve as a starting point for your organization's technology scouting
Present potential future growth opportunities in your industry
Equip your team with the innovation intelligence needed to take decisive action
EMPOWER EVERYBODY TO INNOVATE!