FREE WHITE PAPER
White Paper: Weak Signals, Hypes or Trends
Identify innovation opportunities and stay ahead of your game.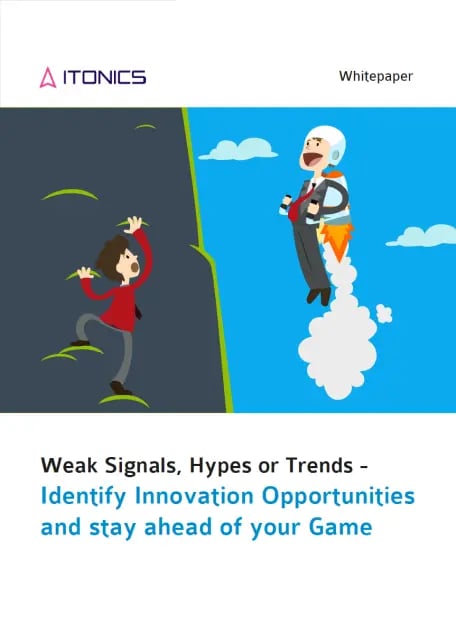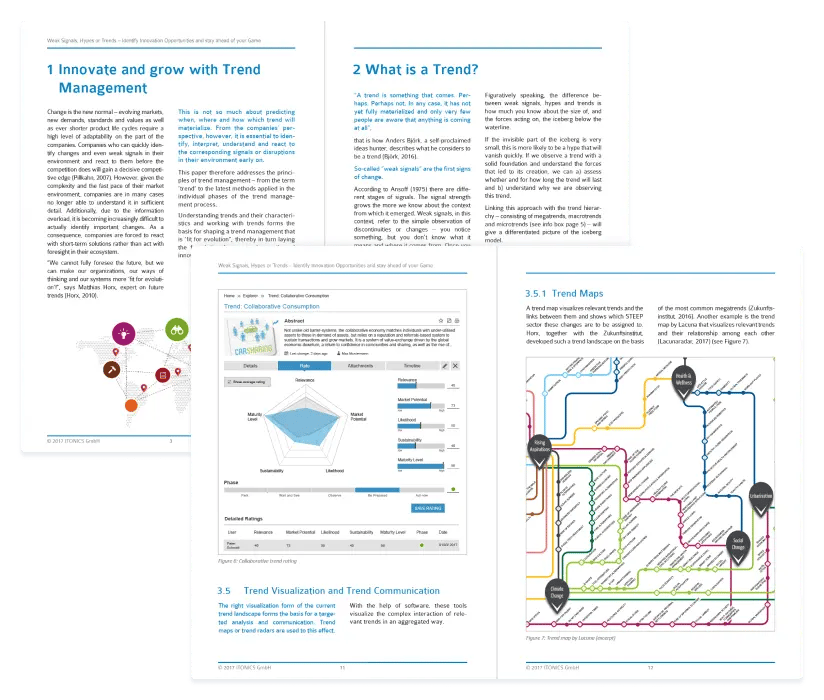 Overview
This white paper provides an overview on the topic of trends – from definition of the term to the latest methods for the individual phases of the trend management process.
A review of the existing literature shows that the concepts used for trend management are already established. The picture is more differentiated when looking at the trend management process.
This white paper shows you how to:
innovate and grow with trend management
identify innovation opportunities and stay ahead of your game.
accelerate your trend management process with a dedicated trend management software