🗺️ Radar iframe-embed (ITONICS Professional)
Communicate your innovation initiatives on your intranet or publicly on your website by embedding it in an iframe.
Note that this feature will be available to subscribers of the ITONICS Professional Plan.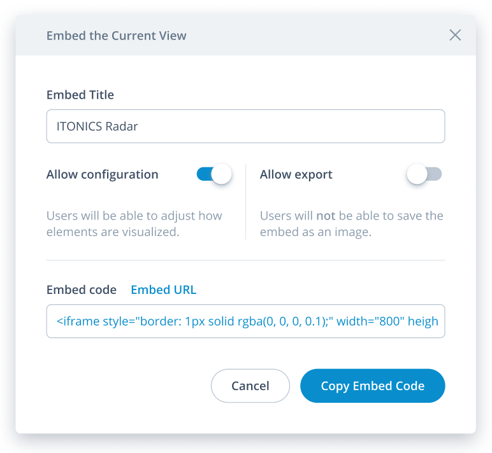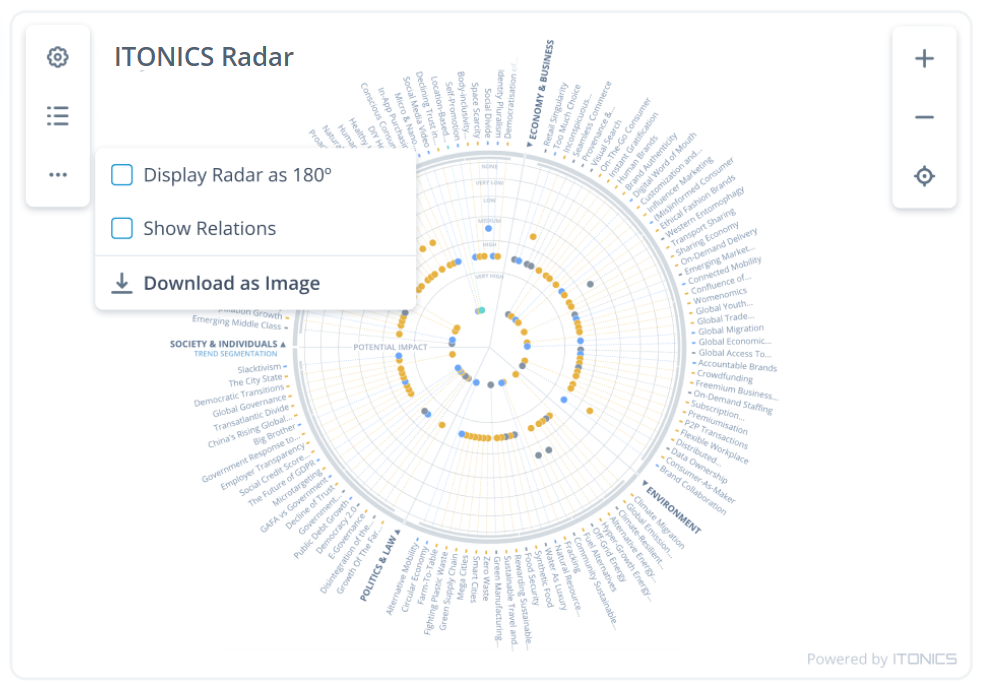 Disclaimer: As with all upcoming product features, this is still subject to change. The entire feature or parts of it might not make it into the final product.