We will introduce an option to overwrite changes when copying Elements from one Workspace to another.
Currently, the action to copy content from one Workspace to another will skip Elements that have previously been copied, in order to avoid duplication of content, and make sure that changes that were made in the target aren't overwritten.
If you've made changes to content in your main Workspace, though, you couldn't easily push those updates into other Workspaces. We now give you the option of forcing those changes to be copied into the target Workspace. Ratings that have been added in the target Workspace will not be touched!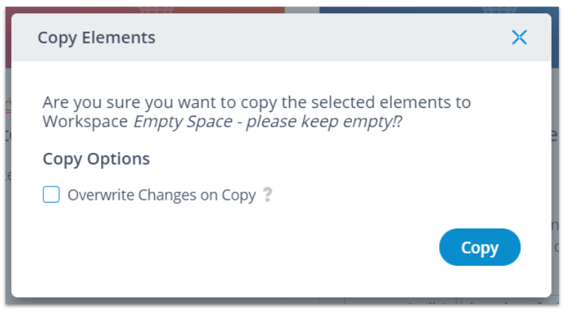 💡 Note that this will allow you to push updates to the ITONICS Showroom content into your own Workspace!
Disclaimer: As with all upcoming product features, this is still subject to change. The entire feature or parts of it might not make it into the final product.