Explorer
Boards
You can now keep track of the progress, status, and health of projects and innovation initiatives using Boards. Move Projects, Ideas, Startups, and more through a workflow, and easily manage these Elements in one view. Maximize efficiency and create transparency with easy-to-view Elements such as projects on Boards.
Boards allow you and your teams to dynamically categorize and manage Elements like projects, and group them according to their respective properties. Saved Presets on Boards help you generate and easily access your favorite views.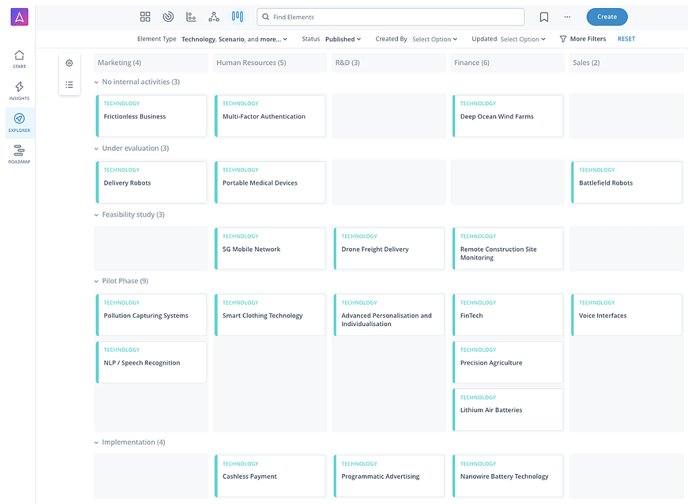 Improved
Filtering capabilities have been improved. You can now find the most important Properties to filter by in the quick-filter panel (1). If you need to filter in more detail for other Properties, or want to filter only for a specific Element type, you can open the advanced filter side panel (2). Here, you will also be able to save filters as Presets.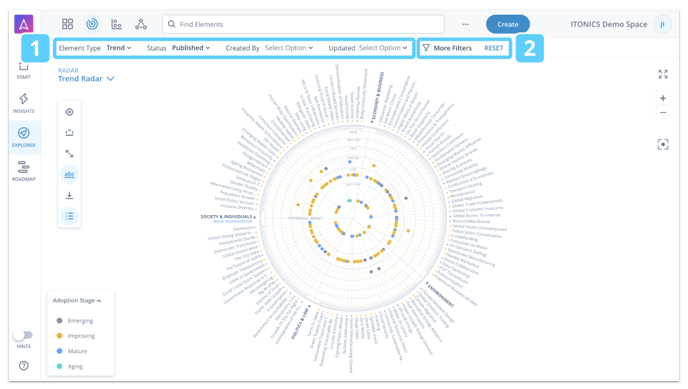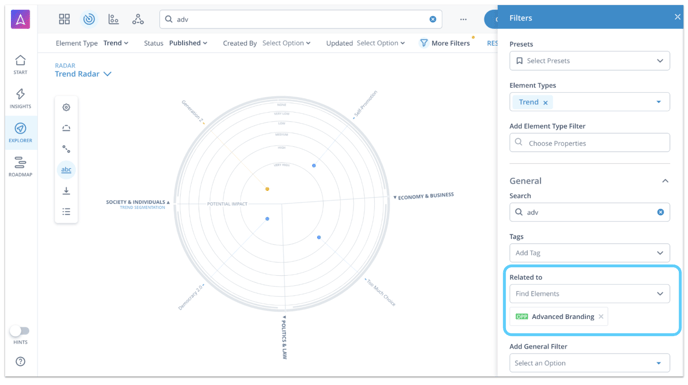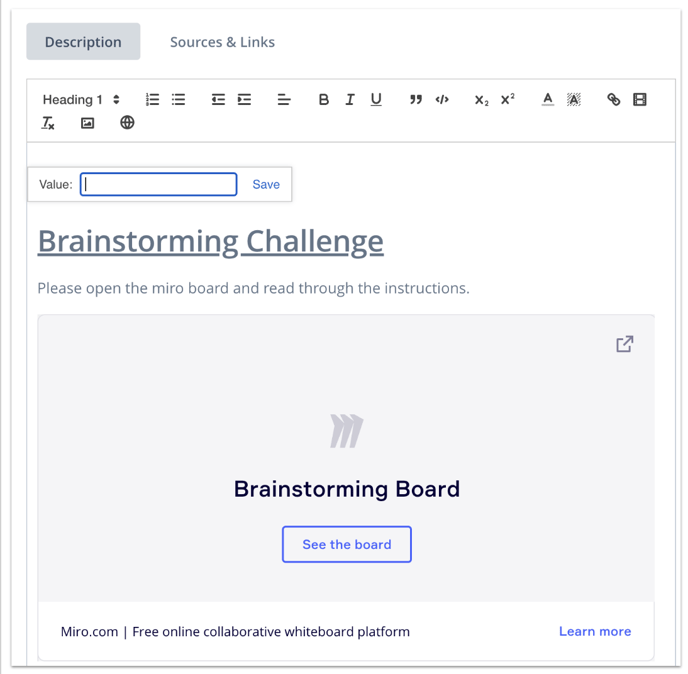 The URL of an Element can now easily be copied from the list view to your clipboard to be shared with another user.
Fixes
An issue was fixed that led to the sharing status of an Element being displayed incorrectly.

An issue was fixed that led to the relation widget not being restored when selecting a Preset.

An issue was fixed that led to Rich Text Field images not being displayed on the stack in an embeddable.

An issue was fixed that led to users being scrolled to the top when pasting something at the bottom of a Rich Text Field.
An issue was fixed that led to default Portfolio presets not being shown.
ITONICS Embed
Want to communicate your innovation strategy and initiatives via a public website or on your intranet? You can now do so using the ITONICS Embed, allowing you to embed specific aspects of the ITONICS Innovation OS into any website.
Roadmap
Fixes
An issue was fixed that led to a user not being able to delete a Roadmap for a newly created Organization.