Explore Existing Content
Use the Suite landing page as a starting point to explore content. The latest updated Elements of the selected Workspace are displayed here.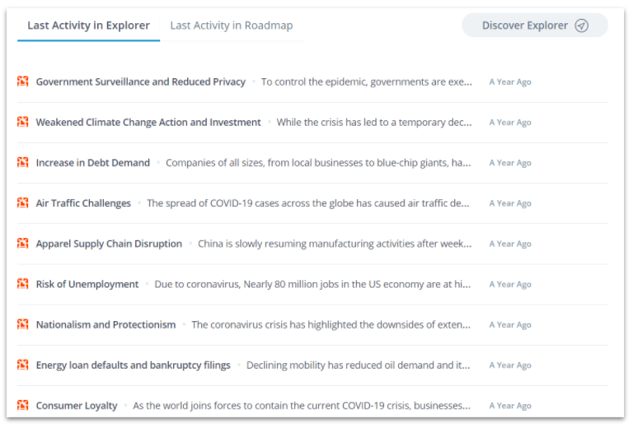 To filter out Trends or Technologies in particular, go to the Explorer: Trends are pre-selected in the quick filter section on top of the page. Browse Trend content by clicking on the elements displayed in several viewing options (e.g. Radar view).