Tue, 03 Aug 2021 / Insights: Minor Improvements
🛠 Improvements to the Insights module:
Usability improvement of our filter dropdowns, allowing for easier selection of single items.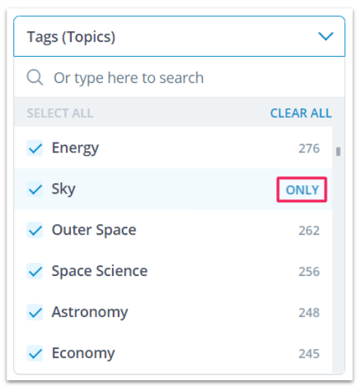 Improving readability of the Timeline Chart by removing the labels showing weeks.
An issue that caused the Casual Search dropdown to break was fixed.