EXPERIMENTAL
We are happy to announce the experimental Signals Feed that has been added to every element profile. The feed accesses the data lake that our Signals engine is compiling and continuously keeping up-to-date. Currently, this comprises millions of documents, including news, patents and RSS feeds.
Use the feed to keep on top of topics that are relevant to you and your organization. We use the textual information (title, summary, description) from the element to create the feed.
You can also flag an element so you can find them again easily. Just click the little flag icon on a signal. To filter for flags simply choose the "Show Flagged" radio button.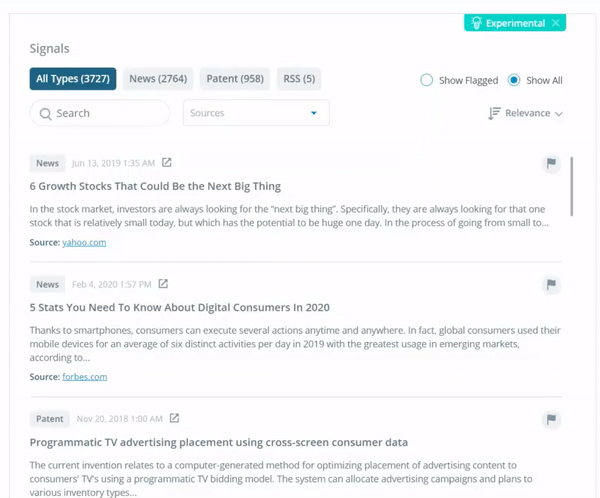 The feed is currently experimental, and is only a small part of the integrated big data solution we are working on that will take your environmental scanning and technology monitoring efforts to the next level.