[VIDEO] Invite Your Colleagues to the Innovation Platform
Watch below video to know how to invite a user to your Organization to collaborate.
Role: Administrator
If you are an administrator of an Organization, follow the steps shown in the video and described below!
How to do it...
1. Open the Workspaces Picker.
2. Click on the cog to open the Organization's settings.
3. Choose the "Users & Invitations"-tab.
4. Hover over the "Actions" button and click on "Invite User"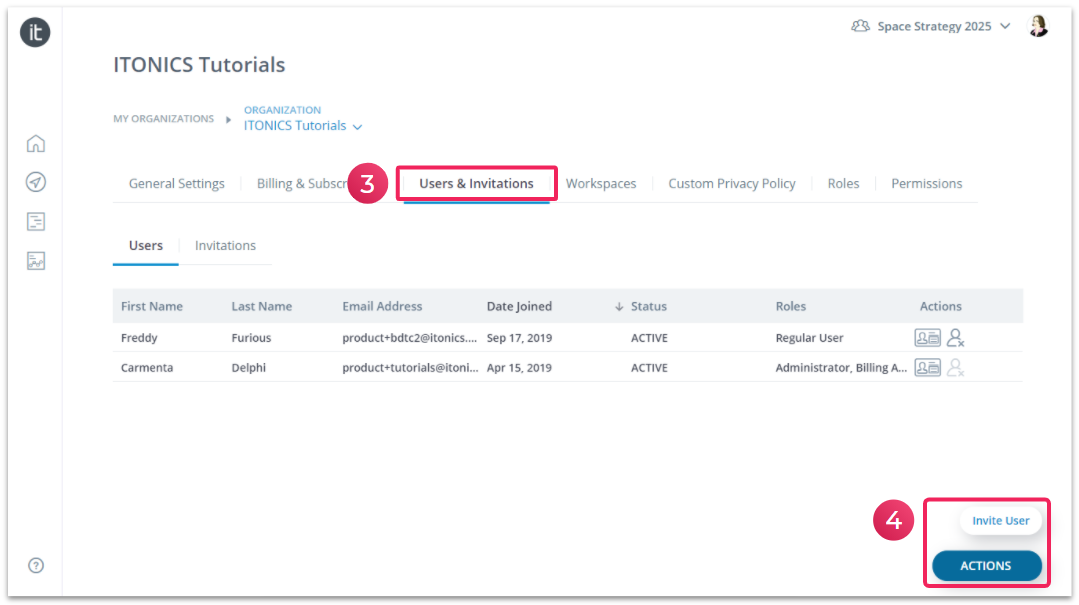 5. Enter the email address of the person you want to invite, optionally assign them to a Workspace and hit "Invite User".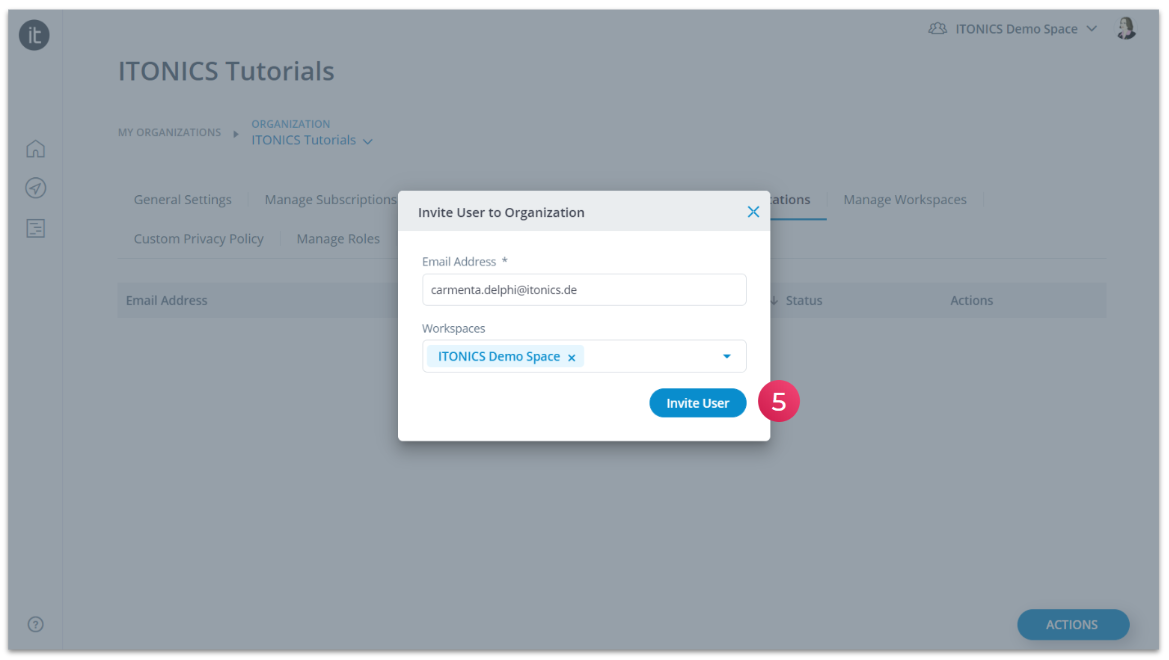 The person will now receive an email from ITONICS asking them to create an ITONICS Account. You will be able to see the status of the invitation in the table. You can also cancel or resend the invitation there: