Watch the video below to learn how to invite a user to your organization.
Role: Application Admin
If you are an administrator of an organization, follow the steps shown in the video and described below.
How to invite a user
1. Open the workspace picker (1).
2. Click on the cog icon to open the organization's settings (2).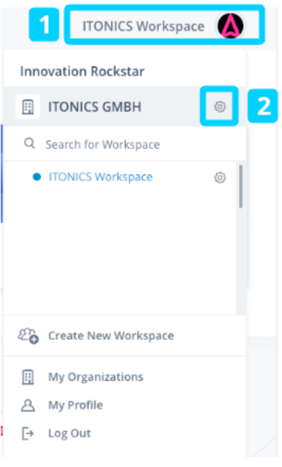 3. Click on the Users & Invitations tab (3).
4. Click on the Invite User button at the bottom right (4).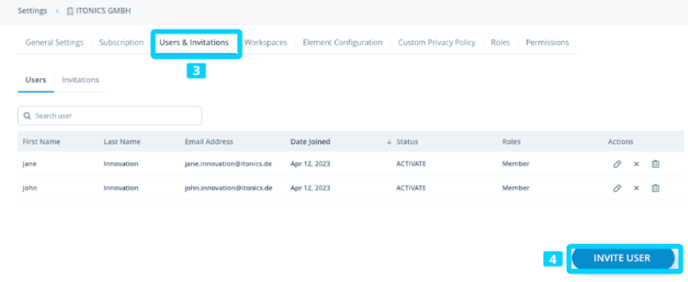 5. Enter the email address of the users you want to invite. Optionally assign them to one or multiple (private) workspaces and click Invite User (5).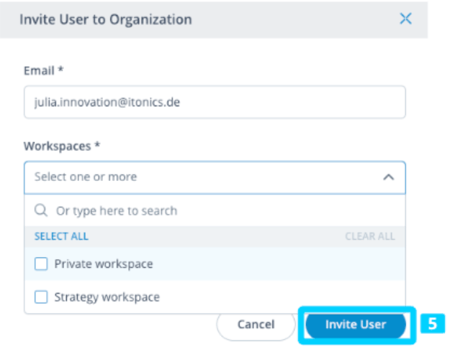 The user will receive an email from ITONICS asking them to create an ITONICS account.
You will see the status of an individual invitation in the Invitations table within the Status column (6).

You can also cancel or resend the invitation by clicking on the Resend or Cancel icon in the Actions column (7).