General
Support Panel
Introducing the all new support panel that you can open from anywhere in the tool by clicking on the speech bubble icon at the bottom of the navigation. Use it to watch our introductory videos, search through our knowledge base or launch a support request!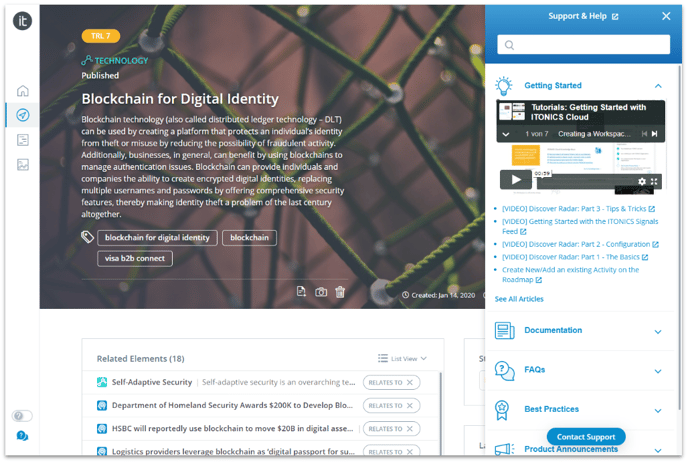 Other
We have substantially improved the responsiveness of the tool, especially its navigation.
Explorer
Commenting
As part of our mission to enable collaboration in our platform, we have added the functionality to comment on elements in the Explorer.
Go right ahead and create new comments, mentioning other elements in the Explorer and tagging users, and reply and react to your colleagues' comments!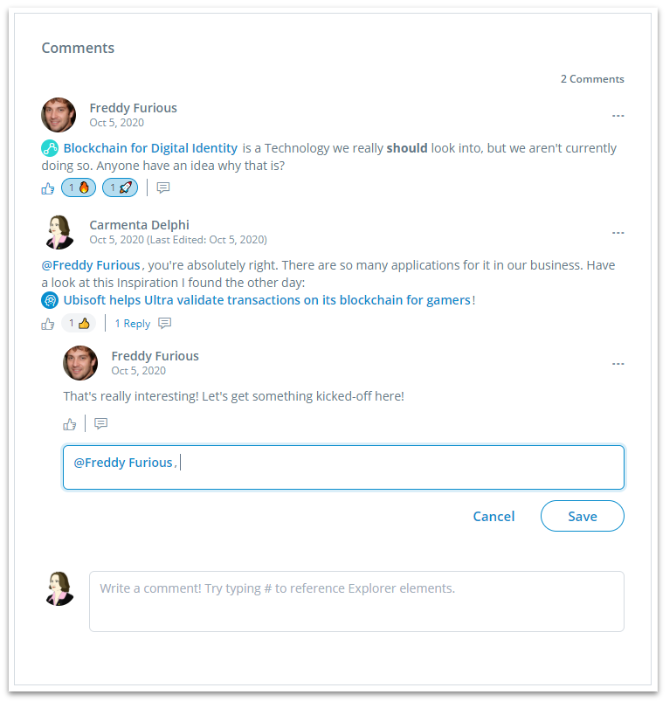 Other
An issue was addressed that made it impossible to view the Radar in its full screen mode.
Roadmap
Several minor bugs in the Roadmap have been fixed, e.g. around the legend's position, responsiveness and the visibility of the activity pop-over.