What Can I Find on the Homepage?
The homepage provides information about the latest Activities on the platform. Several previews show key platform data, within Explorer cards or similar informational objects.
You can also find a link to our knowledge base here.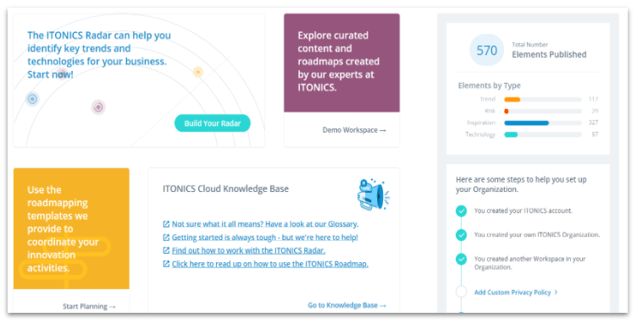 You can also see the activity history done in Explorer and Roadmap.