Where can I see what actions users of different roles can perform in the system?
You can get an overview over all roles and what actions they are allowed to perform in the system in the settings section.
Head to the Organization's settings by clicking on the cog icon next to the Organization name in the Workspaces picker at the top right of the screen or in your list of Organizations at https://id.itonics.io/organization.
Note that you need to be an Administrator of the Organization to see this icon.


Once on the settings page, choose the "Permissions" tab.

Here, you will now see two different entries; a list of all actions and roles on the Organization-level and a list of all actions and roles on the Workspace-level.
Click on the "View"-Action of one of those. For the Workspace-Level, you will now see the actions that users are able to perform in the different modules and the roles that are allowed to perform those actions.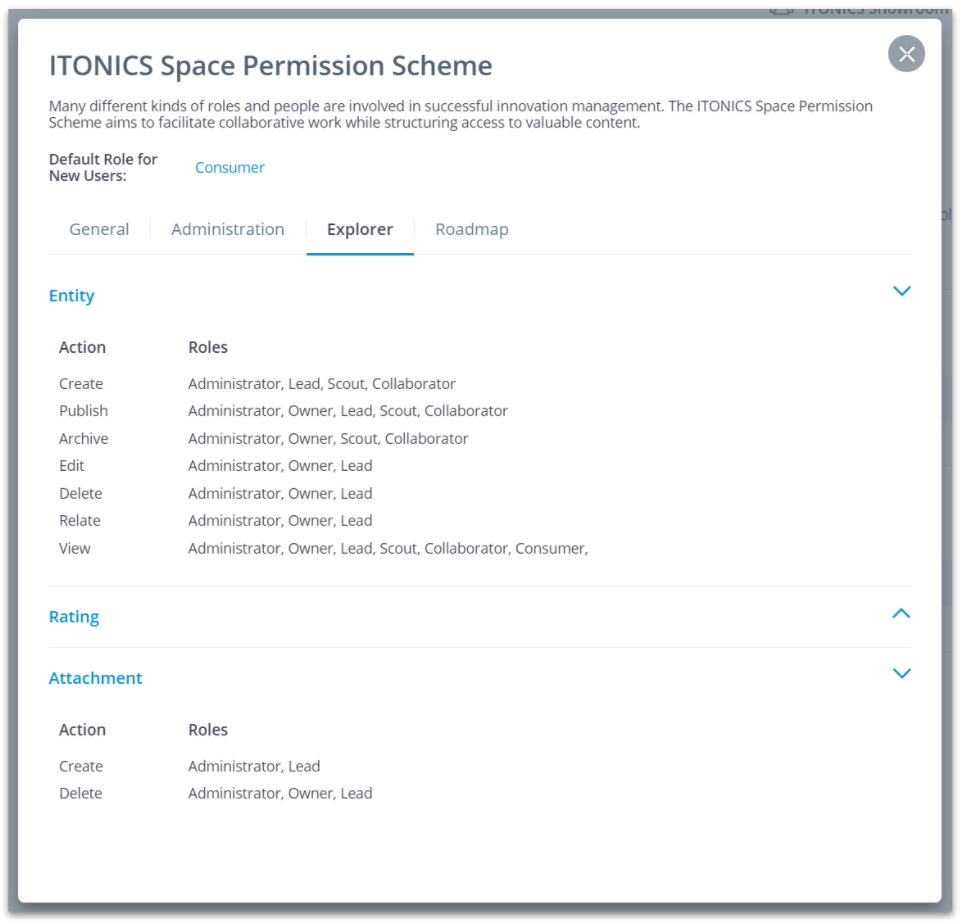 Also have a look at this article about the details of permissions!