FREE MASTERCLASS
Foresight & Strategy Masterclass
Watch our on-demand masterclass series about best practices and insights in innovation management.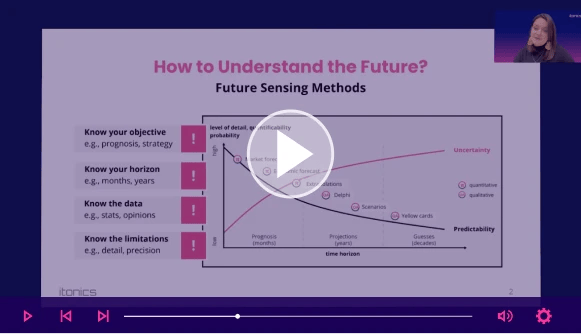 Watch the on-demand masterclass!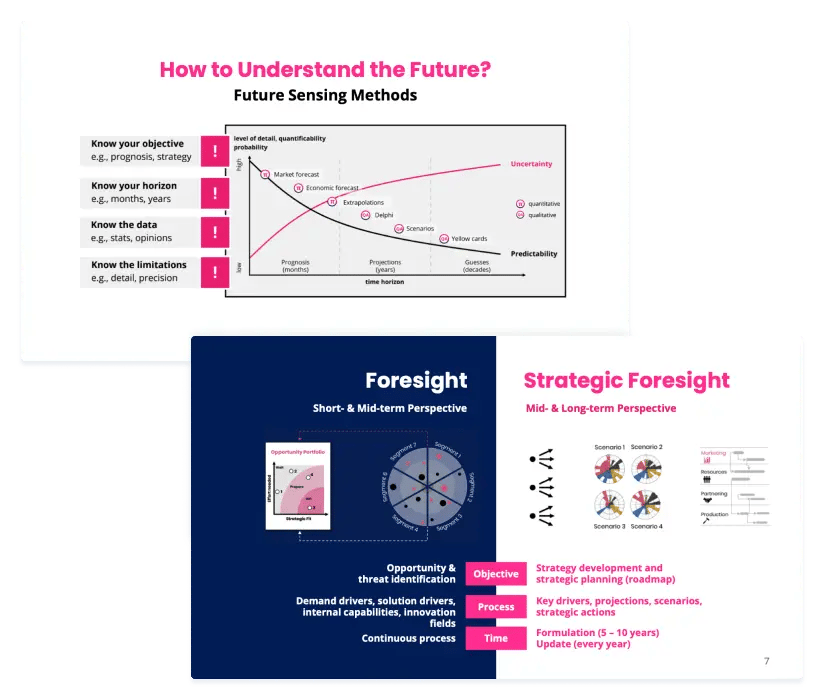 Overview
ITONICS Foresight & Strategy Masterclasses are focused, interactive learning sessions that provide practical guidance on applying best practices in innovation management. Within 5 sessions á 45 minutes, our innovation experts will guide you stepwise through the whole Foresight & Strategy Process.
All 5 masterclasses at a glance:
Session 1: Environmental Scanning
How do I take emerging Trends & Technologies insights to actionable steps for my organization?
Session 2: Pictures of the Future
How do I create different scenarios with relevance to the success of the organization's future?
Session 3: Plannings & Goals
How do I identify actions and goals based on opportunity spaces?
Session 4: Commitment & Management Buy-in
How do I get management buy-in and commitment for innovation goals?
Session 5: Dissemination & Communication
How do I communicate Innovation goals throughout the organization?