CUSTOMER SUCCESS STORY
A foresight movement at Dolby
How Dolby Laboratories, Inc. is using ITONICS to run a company-wide futures program, uncover emerging futures and connect the dots to the company's strategy, innovation, and culture.
experts
inputting signals
major themes identified for Dolby
"The pace of technology change is relentless, and the hype levels reach new peaks with every wave. The underlying strategic vectors that truly matter are more continuous and lie beneath this churn, and this is where ITONICS excels by providing a space for our team to share important signals of change and discuss their impact, without distraction. It helps us stay ahead of the curve, multiplies the value of our people, and the time we spend together."
– Chris Bennett, Chief Technology Officer,
Dolby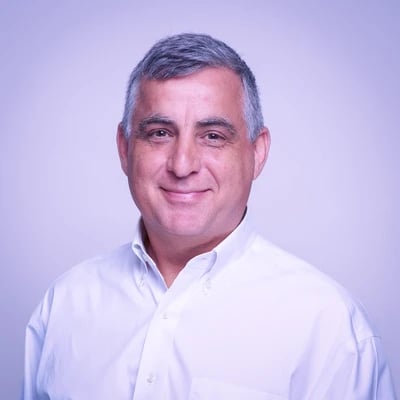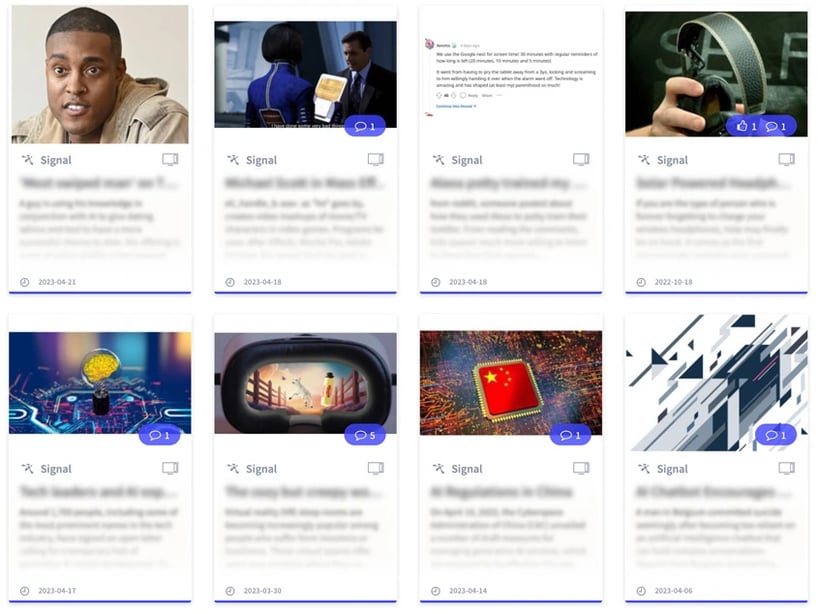 Illustrative dashboard example
THE CHALLENGE
Making foresight everyone's job
People are hungry for structured ways to think critically about possible futures within their places of work. From a business perspective, this is a strategic advantage when harnessed correctly. There are so many modern challenges to which solutions are urgently needed. Building internal capacity for foresight and innovation work is a critical part of staying ahead of the consumer needs in the long run. This is also the case with Dolby.
Dolby is using ITONICS' Innovation OS to help build an internal foresight movement in motion. The platform forms the digital engine of the Dolby Futures Council, an internal institution which deals with all issues relating to possible futures. Today, about 30 stakeholders are an active part of the initiative, anchoring foresight throughout the organization.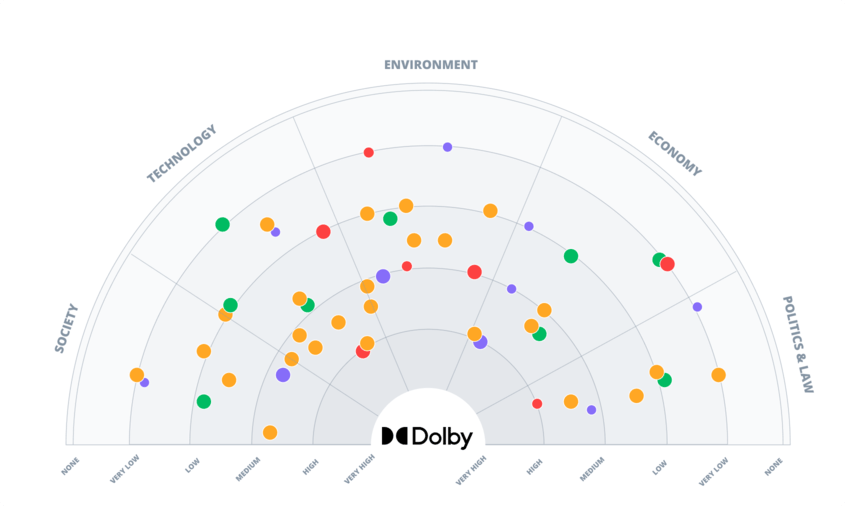 Illustrative radar example
Foresight at Dolby
Dolby is a company working at the forefront of innovation in immersive audio and video experiences. The ever-evolving entertainment landscape requires Dolby to anticipate the future needs and desires of its consumers. Foresight allows Dolby to identify potential opportunities, threats and trends that may impact the business and develop strategic plans to address them.
Desire for a central platform for inputting, rating, and discussing foresight data
Other platforms lacked dynamic and searchable databases with ongoing archiving of data and analysis
Absence of a structured and established process for foresight activities
Created a much needed central repository or knowledge base for foresight topics and information
Objectives of implementing a central foresight platform
Structured foresight process
A central knowledge hub where Dolby employees can input, rate, and discuss foresight data.
Improved intelligence
An increase in company-wide intelligence and awareness about a wide range of possible futures.
Scale across Dolby
Scaling up futures discussions across the company, creating a knowledge base and structure for collaborative long-term thinking.
"Our rapidly changing world requires building new perspectives. At Dolby, we're integrating futures-oriented strategies into our business and activating to build our future. ITONICS' platform is one of the tools our people are using to connect dots and make sense of emerging trends."
– Linda Rogers, Chief People Officer,
Dolby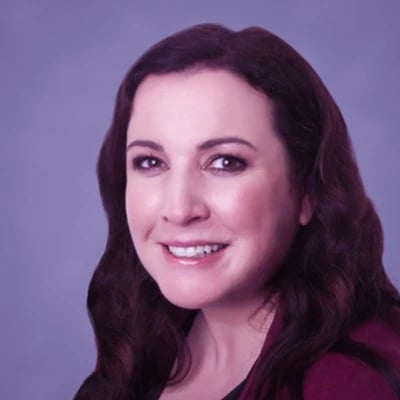 THE WAY FORWARD WITH ITONICS
A single point of truth for futures thinking
ITONICS is used as a central and structured platform for inputting, rating, and discussing foresight data and is now an integral part of the work of Dolby's Futures Council. The Futures Council is a group of stakeholders from different parts and levels of the company with the mission to anchor foresight in the entire organization.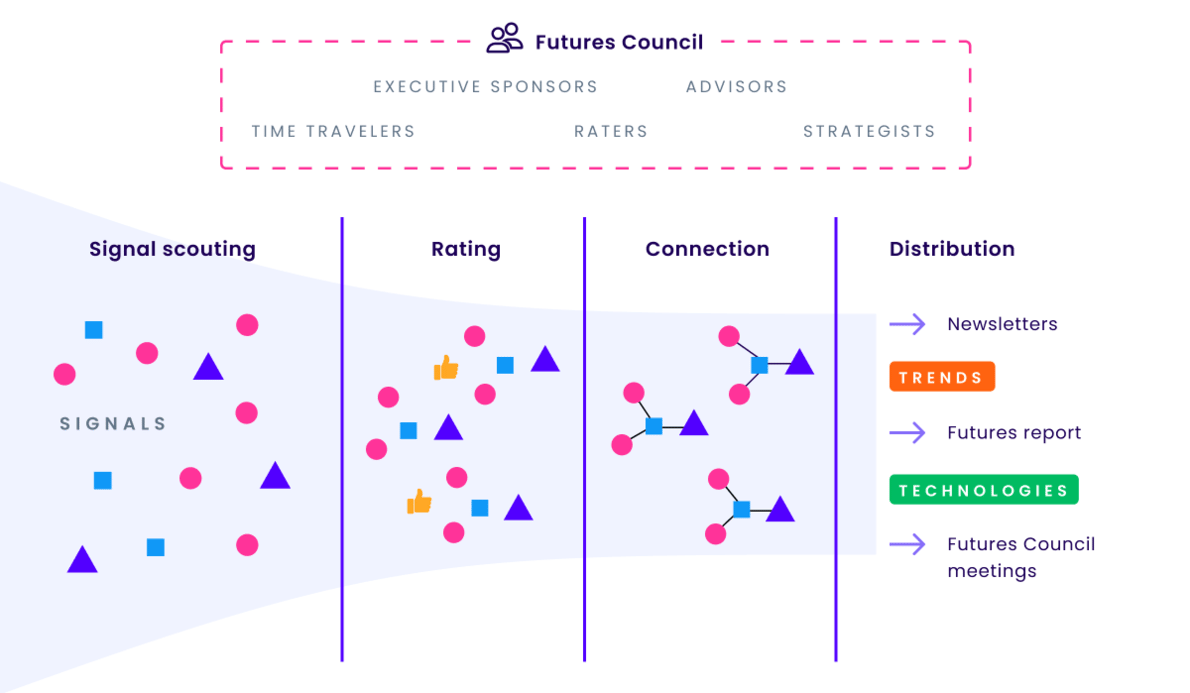 1. Signal scouting

Dolby adopts a broad-minded approach to signal scouting. Signals are initially collected with a description emphasizing their general relevance, before a focused analysis is conducted on their specific relevance to Dolby and potential impact on the organization. This "outside-in" approach ensures a comprehensive perspective on emerging trends and opportunities.
2. Rating

Each signal's relevance and potential impact are evaluated and rated. Creators of the signals receive feedback to guarantee high-quality foresight data, ensuring the signals' robustness and relevancy to Dolby.
3. Connection

Each signal doesn't stand alone, but is connected to other signals and eventual trends when applicable. This connection further refines the signal, contributing to a richer understanding and aiding in the identification of opportunities for Dolby.
4. Distribution

Foresight knowledge is disseminated throughout Dolby using various formats. These include monthly sessions with the Futures Council to discuss key signals collected in ITONICS, trends newsletters, and futures reports. Reports and newsletters may be accompanied by workshops to ensure all levels of the organization stay updated and engaged with emergent futures.
One digital foresight platform: The ITONICS Innovation OS has been instituted as the digital backbone for the Futures Council, empowering its 30 key members and wider audience to drive a foresight mindset throughout Dolby.
Broadened perspectives: The foresight movement at Dolby encourages employees to think toward the future, challenging and reframing their conventional thinking.
Increased organizational intelligence: The implementation of a structured foresight process and knowledge hub via ITONICS has increased company-wide intelligence. This has boosted awareness of emerging signals and trends and amplifying Dolby's strategic agility.
Enhanced insights: Contributors from different areas and levels within the organization bring diverse insights, ensuring a multitude of perspectives on future scenarios.
Systematized signal evaluation: Dolby can now systematically evaluate a vast range of market signals. These signals are further processed and linked to ongoing activities at Dolby, allowing for proactive response to market dynamics.
Enabled scalability: As Dolby continues to decentralize the adoption of ITONICS, more people are being brought into the Futures Council facilitating the scaling of this future-oriented initiative across the entire organization.
"ITONICS is the backbone of Dolby's Futures Council. It allows us to come together asynchronously across company silos to share, assess, and debate interesting signals of change and their long-term implications. As a research archive it is also becoming the one-stop shop for gathering evidence in support of emergent futures, innovative opportunities, and coming up to speed on the cutting edge of various themes."
– Tessa Finlev, Futures Council Founder and Consulting Futurist,
Dolby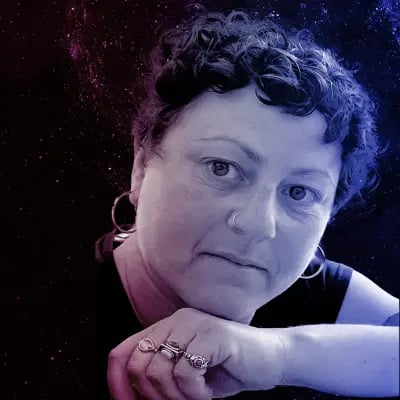 About Dolby Laboratories, Inc.
Dolby Laboratories, Inc. is a leading American company specializing in audio and imaging technologies. It was founded in 1965 by American engineer Ray Dolby and is best known for its eponymous Dolby Surround sound technology used in cinema, home theater, and mobile devices.
The global player offers a wide range of products and services aimed at enhancing the entertainment experience, including audio and video processing, voice technologies, and more. Dolby is headquartered in San Francisco, California and has a global presence, with offices and facilities in countries around the world.
To learn more about Dolby, the Dolby Futures Council and the use of the ITONICS Innovation OS, listen to the Innovation Rockstars podcast episode with Tessa Finlev.
More best practice stories from other ITONICS clients