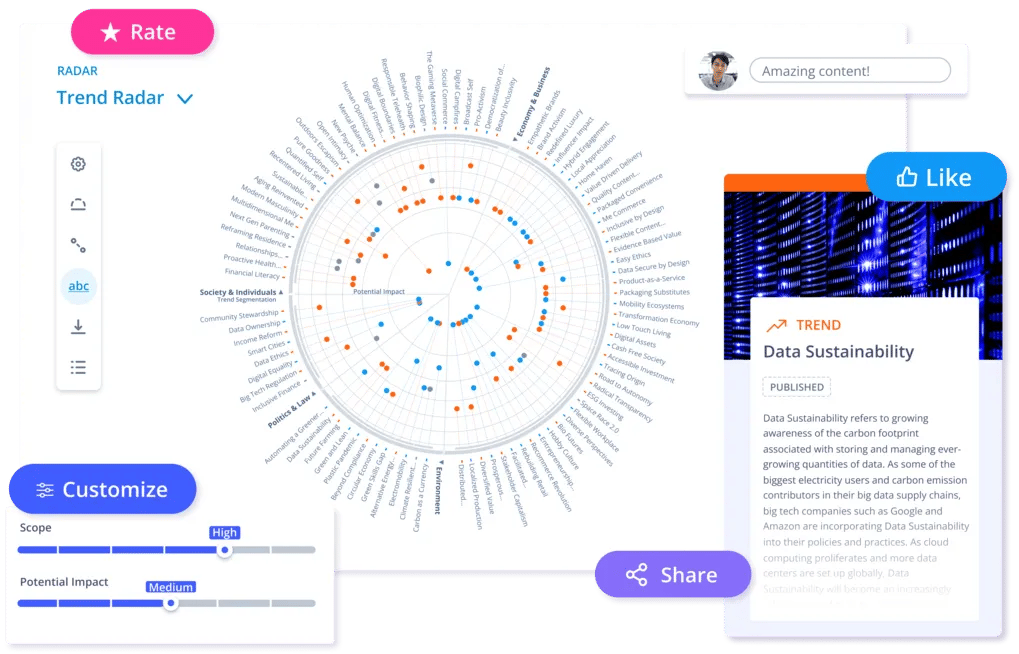 ITONICS RADAR
Discover innovation opportunities. Drive growth systematically.
Understand, evaluate, share, connect, discuss and map trends, emerging technologies, risks, startups, insights, and more on one collaborative platform. For teams who want a focused vision of the future and uncover new opportunities.


Trusted by global innovation leaders
Level-up opportunity discovery. Centralize intelligence.
The most flexible and easy-to-customize foresight collaboration tool on the market. Visualize and evaluate drivers of change like trends, technologies, startups or risks in a dynamic radar view. Drive informed decision-making.
A 360-degree view of what matters tomorrow
Consolidate and organize complex information
Systemize opportunity discovery
Easily understand dependencies and disruptions
Expert-approved evaluation functionality
Drive informed decision-making
Support your cross-company trend and foresight programs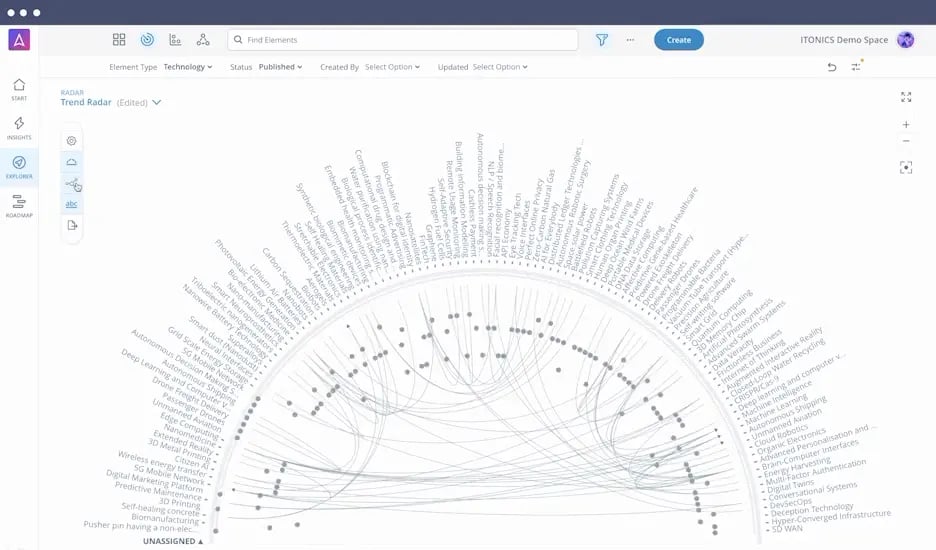 Understand potential impact at a glance
Visualize action areas for trends, technologies, risks, startups, and more
Use our best practice templates for trend radars, technology radars, risk radars or startup radars
Configure your views to show the information you are interested in
Move between zooming in on details and high-level overviews with a click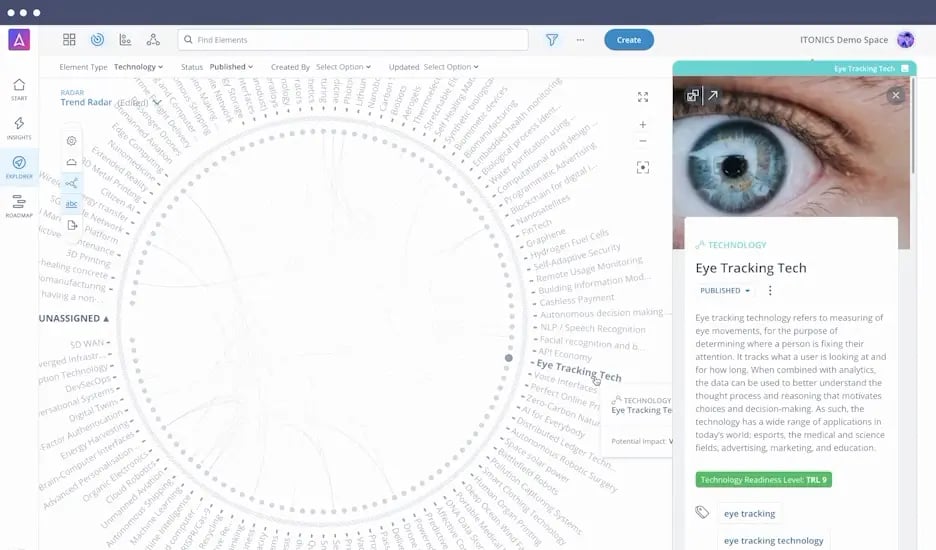 Break down information silos
Spur teams to action with shared views, collaborative rating, and commenting
Ensure greater stakeholder transparency by integrating trend and technology radars throughout the organization
Boost engagement with embedded radar views on your website or intranet
One-click radar exports to board-room-ready PDFs
Quickly access the information you need with saved and shared filter presets
Streamline and scale foresight at your organization with one single point of truth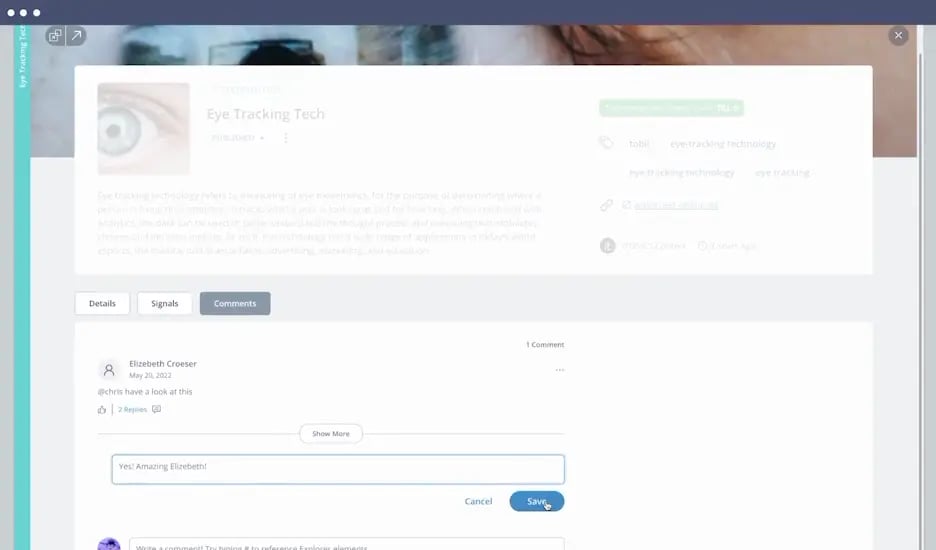 Extend participation with collective evaluation
Get ratings fast with ITONICS best-practice rating criteria
Configure rating criteria that reflect your unique structures and terminology
Enable individual expert ratings or aggregated ratings
Trigger conversations around new business models, disruptions, and innovations
Improve common understanding and accelerate decision-making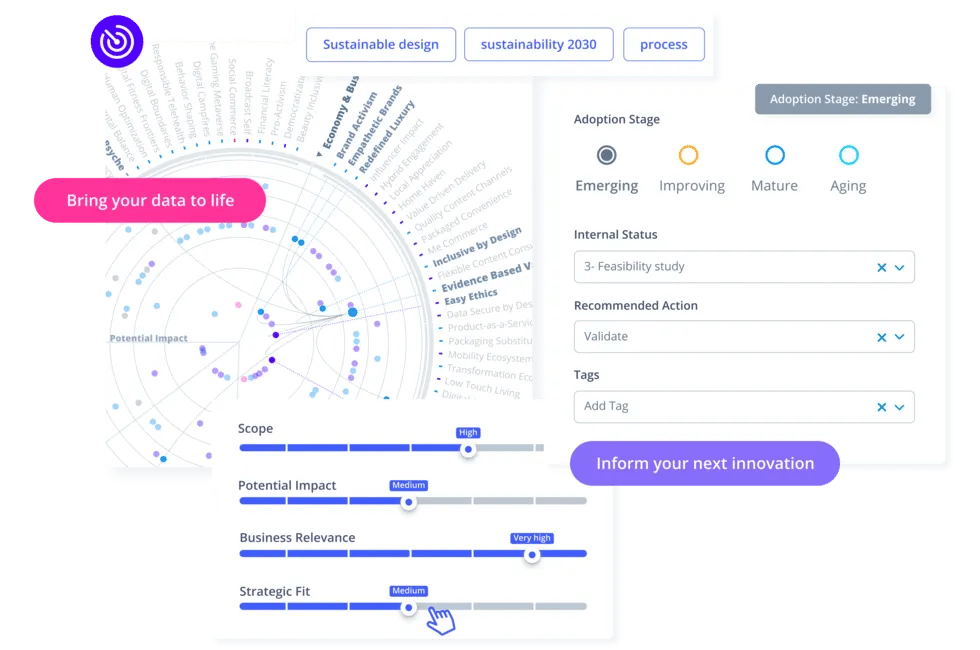 Align your teams and stakeholders on the future
Teams must establish a shared view of the future to shape innovation programs.
Develop an appealing data story for everybody in your organization to buy into and invest in.
Inform business strategy by linking important topics like sustainability to trends, technologies, startups, and risks.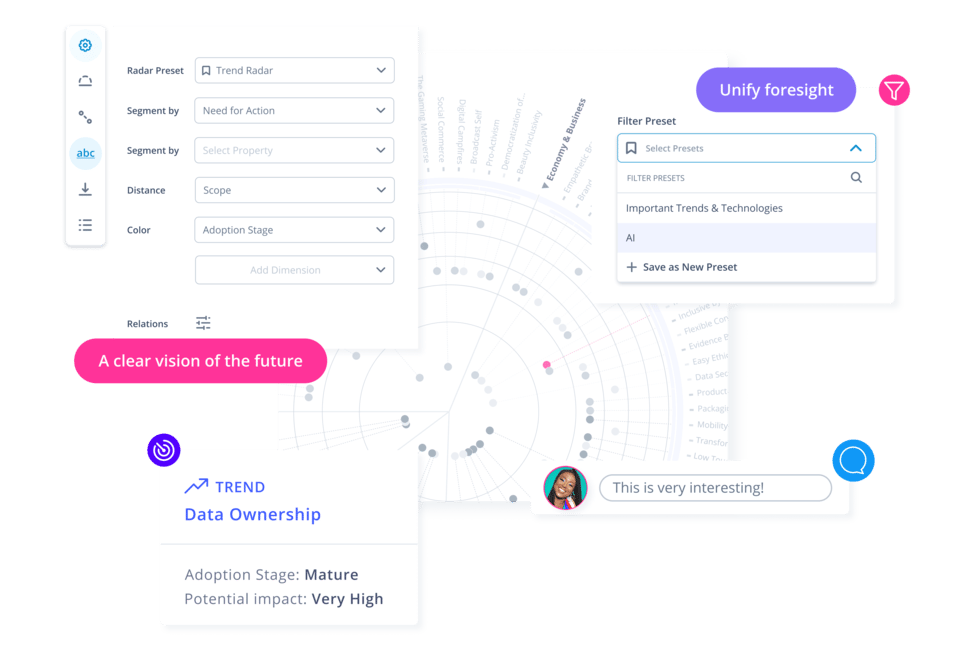 Inspire action. Get buy-in for transformative innovation.
Set up your unique radar and build a clear vision of the future to prepare your organization for the challenges of tomorrow.
Gain management support for innovation activities by including them in the evaluation and providing easy reporting.
Unify continuous foresight activities on one platform.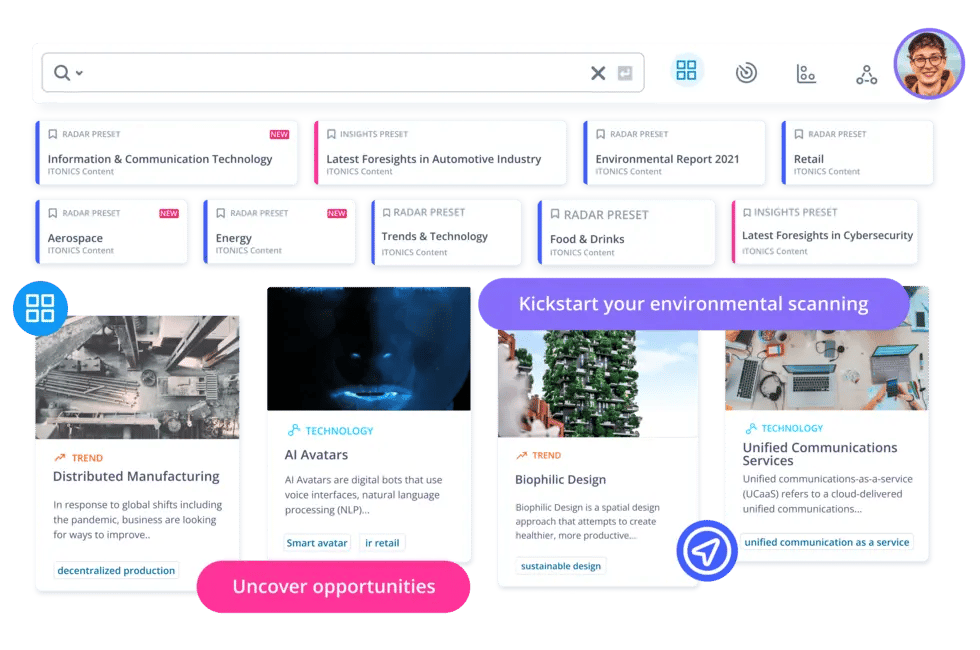 Curated trends, technologies, and insights at your fingertips
Explore 200+ trends and technologies and thousands of inspirations from our team of analysts included on the platform.
Using the ITONICS system, our analysts scout, scan, and monitor these drivers of change and deliver validated, assessed, and curated content to kickstart your environmental scanning.
We distinguish hype from real change and disruption using qualitative and quantitative methods delivered to you on your system.
Here's what you need to get started quickly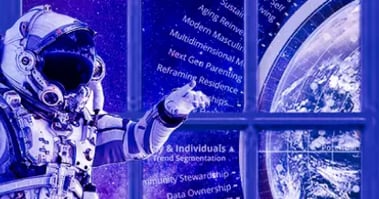 About our software tool for collaborative trend, technology, risk & startup scouting.
Download Product Fact Sheet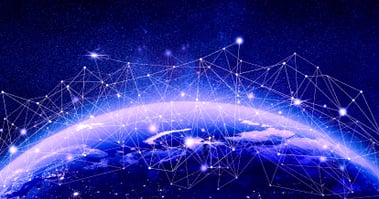 How Cisco is speeding up technology foresight with their global "Go-To Space" for technology management.
Download Success Story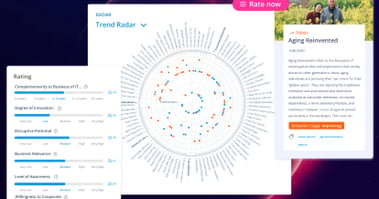 Learn how to evaluate trends and technologies with the ITONICS Innovation OS in this guide.
Download Guide
Got more questions? We've got answers.
How does ITONICS Radar help my team rate trends collaboratively?

The ITONICS best-practice rating criteria help you get started quickly with collective evaluation of trends, emerging technologies, and risks, but you can also modify rating criteria or define your individual ratings. Users can rate straight from the Radar and you can gauge how confident you can be in an evaluation by either looking at the number of people who added a rating or examining the individual ratings of experts. Combine different ratings to gain insight from aggregated results.
Can the Radar help me identify what trends and technologies are relevant to my organization?

Teams can use ITONICS to collaboratively evaluate trends and technologies in terms of their relevance for the business, then use the Radar to visualize those ratings. Customize the Radar view to draw attention to key rating scores, such as those with a high Need for Action and high Strategic Relevance. The Radar lets you easily compare and filter trends and emerging technologies to identify what is most relevant to your organization's strategic goals.
Can I use the Radar to foresee pitfalls in new technology?

Yes, by collaboratively rating emerging technologies and visualizing their suitability on a Radar, you can foresee which technology could be the key to success for your company and which ones may result in failure. The Radar, for instance, lets teams rate based on their know-how on emerging technologies.
What exporting and reporting functionality is there with ITONICS Radar?

You can easily zoom in and filter what is important to you on the Radar, then click to export the view as a graphic. Share these graphics with colleagues or add them to presentations. It is also possible to embed your dynamic and interactive Radar visualization on an intranet or external webpage to show it to a wider and even public audience.
Why should I choose ITONICS Radar?

The ITONICS Radar is unique with its customizable features, allowing you to add your own content like trends, tech, startups, inspirations and more. You can create Radars for a wide range of use cases, and configure the rating criteria to suit your organization's terminology. The Radar lets you visualize your data in four dimensions and multiple categorizations. Customize the view to reflect what is important to you and your transformation journey. Then you have the option to embed your Radar views in any webpage or intranet in order to communicate key insights to stakeholders. As part of the ITONICS Innovation OS, the Radar can act as a single source of truth to overcome internal silos and centralize collective foresight intelligence.