CUSTOMER SUCCESS STORY
Cisco Innovate Everywhere Challenge
How Cisco ignited a company-wide startup culture using the ITONICS Innovation OS.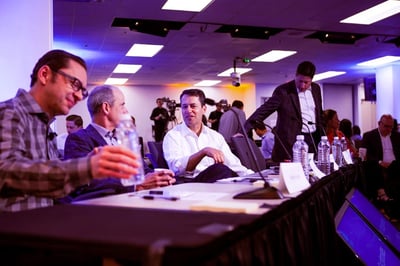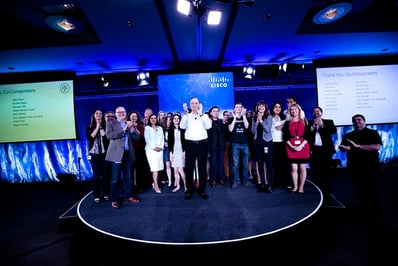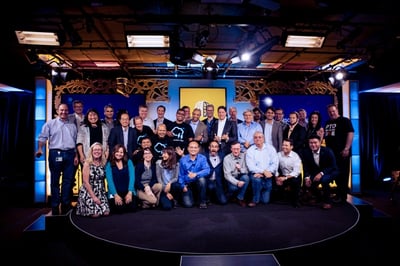 "Using a collaborative platform, we were able to implement the Innovate Everywhere Challenge as an integral part of our innovation management and engage a world-wide community to team up and innovate together. We achieved a Cisco-wide cultural change and created an interconnected network of innovators."

– Alex Goryachev, Director of Innovation Strategy, Cisco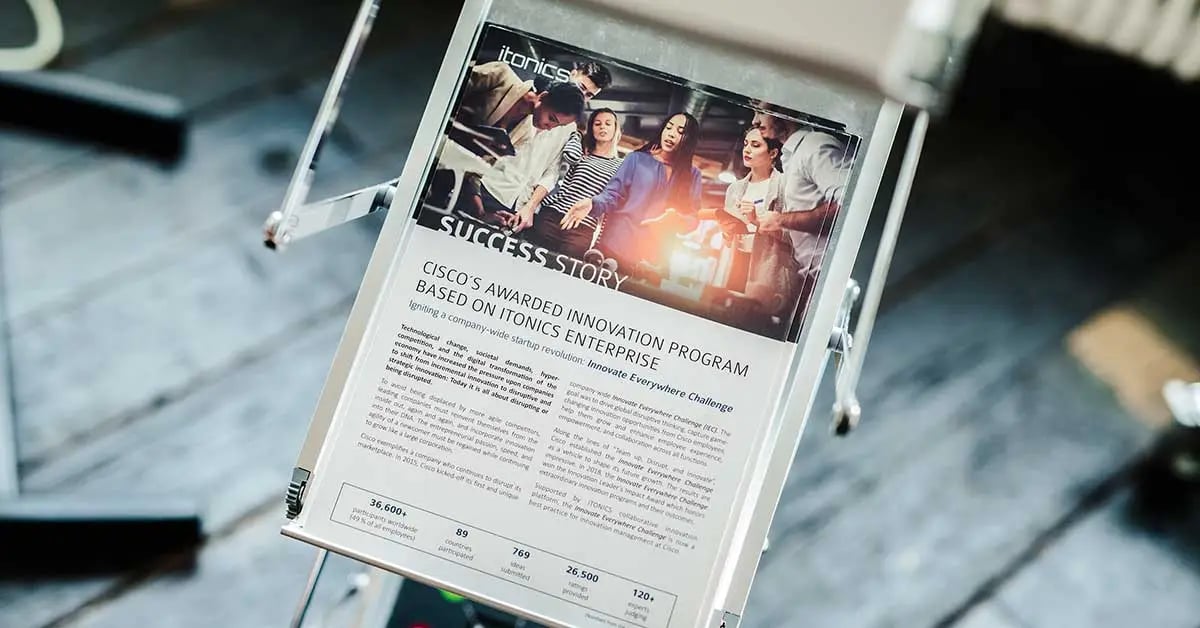 THE CHALLENGE
Disrupt or be disrupted
Technological change, societal demands, hyper-competition, and the digital transformation of the economy have increased the pressure upon companies to shift from incremental innovation to disruptive and strategic innovation:

Today it is all about disrupting or being disrupted!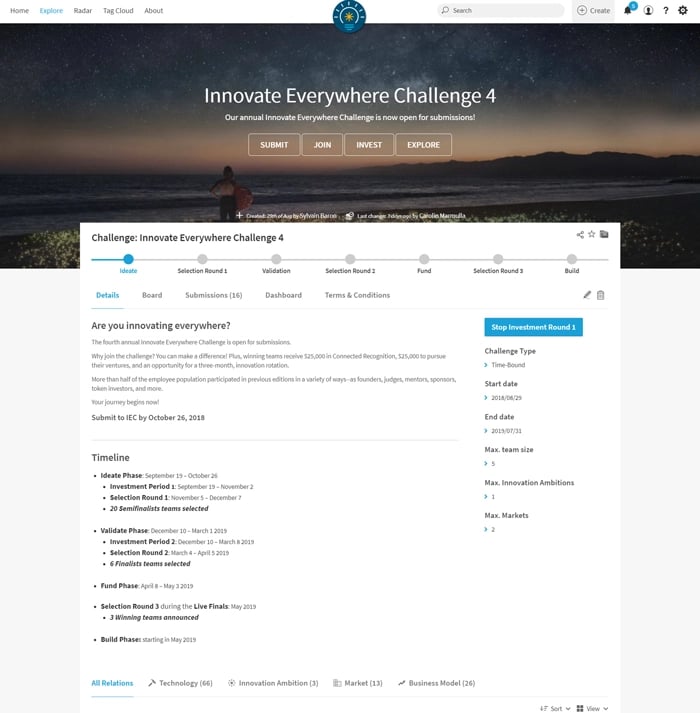 Innovation at Cisco
Cisco exemplifies a company who continues to disrupt its marketplace. In 2015, Cisco kicked-off its first and unique company-wide Innovate Everywhere Challenge. The goal: drive disruptive thinking, capture game-changing innovation opportunities, and enhance employee collaboration across all functions.

Supported by the ITONICS Innovation OS, the Innovate Everywhere Challenge is now a best practice for innovation management at Cisco.
Innovation = Cisco's DNA
Innovation is the job of every employee. It transcends traditional business unit silos.
The annual Innovate Everywhere Challenge calls out to all 74,000 Cisco full-time employees to "Team up, Disrupt, and Innovate".
Engage a global community
Promote disruptive thinking across business units, geographies, and grade levels.
Entrepreneurial culture
Create a company-wide entrepreneurial mindset. Drive innovation further into the corporate culture.
New business opportunities
Identify disruptive ventures and help them grow into game-changing opportunities for Cisco.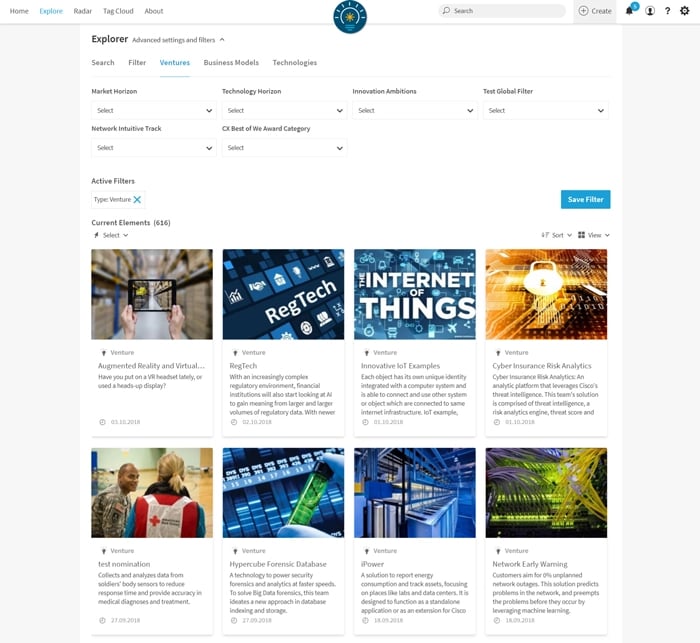 THE SOLUTION
A company-wide innovation challenge on a digital platform
The Innovate Everywhere Challenge consisted of four phases over an eight-month period - powered by the ITONICS Innovation OS.
36,600 employees from 89 countries submitted more than 769 ventures.
The ventures addressed Cisco's key markets, new technologies, and business models.
A quality gate and self-assessment helped progress the best ideas.
The winning teams received $25,000 in seed funding and an additional $25,000 in team recognition.
The innovation program was awarded with the Innovation Leader's Impact 2018 Award.
DOWNLOAD SUCCESS STORY
About Cisco
Cisco is a global market leader in the IT and technology sector. Founded in San Francisco in 1984, this company today has a global headcount of more than 74,000 employees working at more than 380 locations. Cisco constantly seeks to transform how people connect, communicate and collaborate.
Learn more about how innovative companies implemented a world-class innovation ecosystem. Get a free demo!