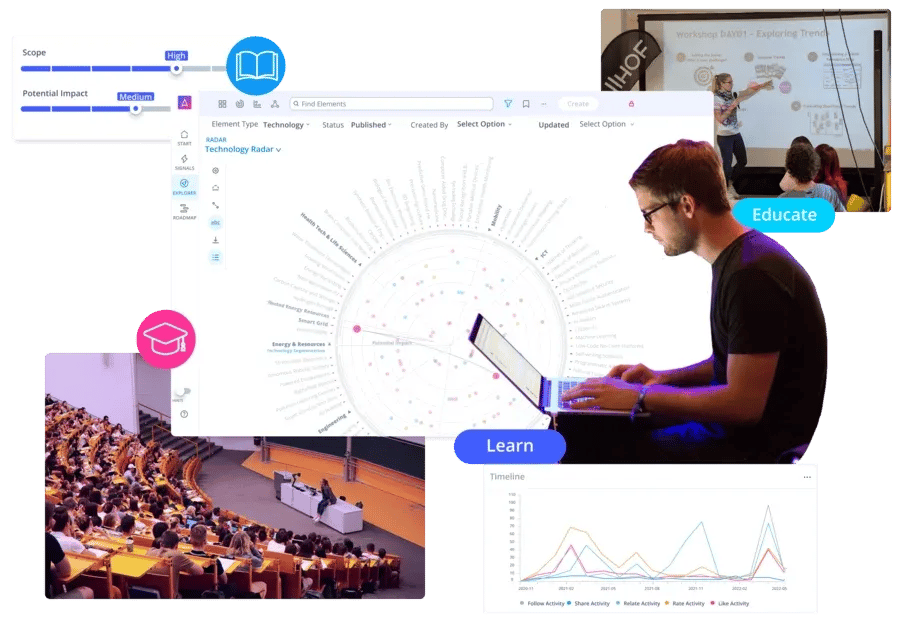 ITONICS CAMPUS
Maximize your teaching impact with ITONICS
Enhance student learning and encourage collaboration with leading software for trend & technology management, scenario analysis, and strategic foresight.
Access to modern innovation tools
Empower the next generation of innovation rockstars
Accelerate innovation in research and teaching
The digital innovation platform for academic use
We provide universities and academic institutions with our all-in-one platform to access digital innovation management and foresight tools, the latest trends and technologies, and opportunity and risk scenarios.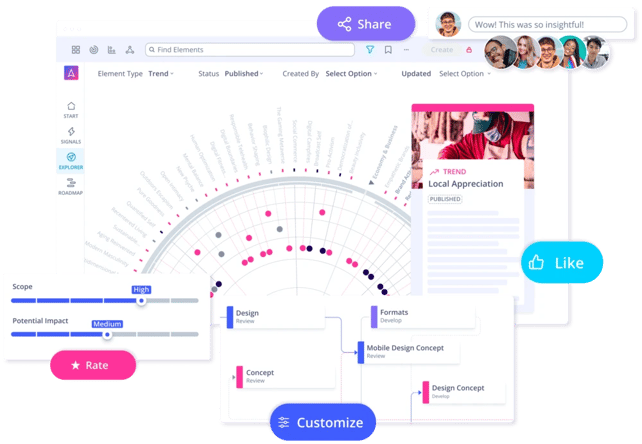 6 months free access

Professors, lecturers, and researchers get free (semester-long) access to our software.


All ITONICS features

Trend, technology, and startup scouting, innovation radars, scenario analysis, roadmaps, cross-industry trend & technology database, and much more for different use cases.
Ready-to-use teaching materials

Enhance your courses with lecture videos and slides, case study reports, white papers, and publications.

Guest lectures

Our experts can give practical insights into innovation management, trend and technology management, strategic foresight, and more (virtual or in-person).
Three use cases for ITONICS Campus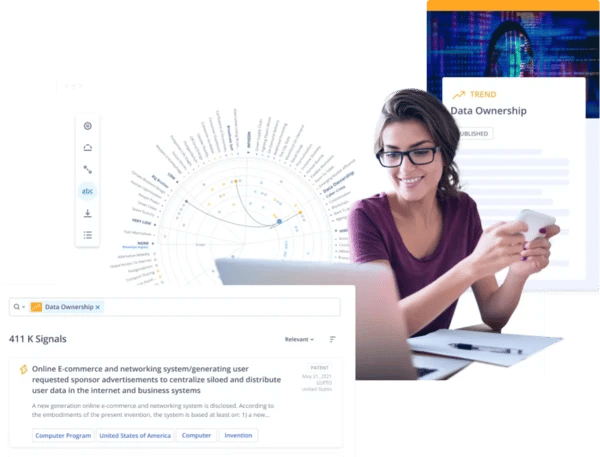 Trend-driven innovation
Use the ITONICS Trend Radar tool and learning materials for:
Environmental scanning
Innovation opportunity exploration
Identification of weak signals, hypes, and trends
Identification, interpretation, and assessment of relevant trends for a specific innovation challenge
Dynamic portfolio visualizations
Business model design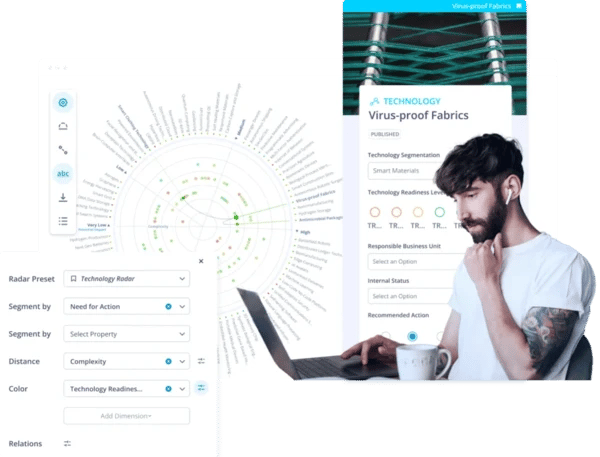 Tech-driven innovation
Use the ITONICS Technology Radar tool and learning materials for:
Technology scouting
Technology evaluation
Risk and impact assessment
Technology mapping
Use case analysis
Technology foresight
Technology management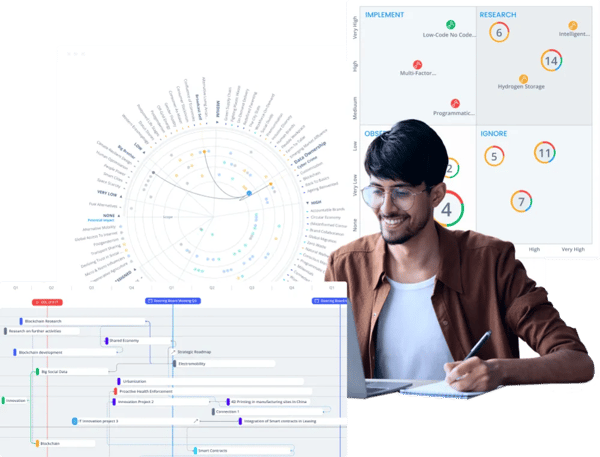 Scenario impact analysis
Use the ITONICS scenario planning tools and learning materials for:
Deriving trend-based scenarios
Scenario planning and strategic foresight
Mapping dependencies to understand what scenarios might arise
Estimating the potential impact of scenarios
Scenario space matrix
Scenario visualization to facilitate decision-making
Scenario impact roadmapping


Benefits for academic partners
Free access to our digital innovation platform

Free semester-long access
For professors, lecturers and PhD students
Ready-to-use in innovation management, strategic foresight, trend & technology management, and futures thinking courses
Trend & technology research
Enhanced learning

100% online setup
Supporting lecture slides and reading materials
Case studies
Guest lectures and workshops
Global network

Global network of multinational companies, SMEs, universities, and academic institutions
Joint research and projects

Co-supervision of theses
Joint research projects and grant application (e.g. Project RADAR)
ITONICS Campus partner universities
We are committed to supporting universities and academic institutions to inspire and provide their students and faculties with the skills needed for leading agile innovation management projects and initiatives of the future.
Loved by more than 2,000 academic users from 20+ universities
University projects with ITONICS Campus
From theory to practice with ITONICS
Sign up today and get access to our cutting-edge innovation management and foresight tools, incl. learning materials.