USE CASE > ICT
Navigate the future of the ICT industry
Supply chain developments, skills shortages, and intense competition for new entrants impact the future of the information & communications technology industry. Identify, shape, and plan growth opportunities systematically with the ITONICS Innovation OS.
Understand what is driving developments in the industry and uncover opportunities
Discover new players entering the industry and identify potential partnerships
Leverage collective intelligence to help you prepare for change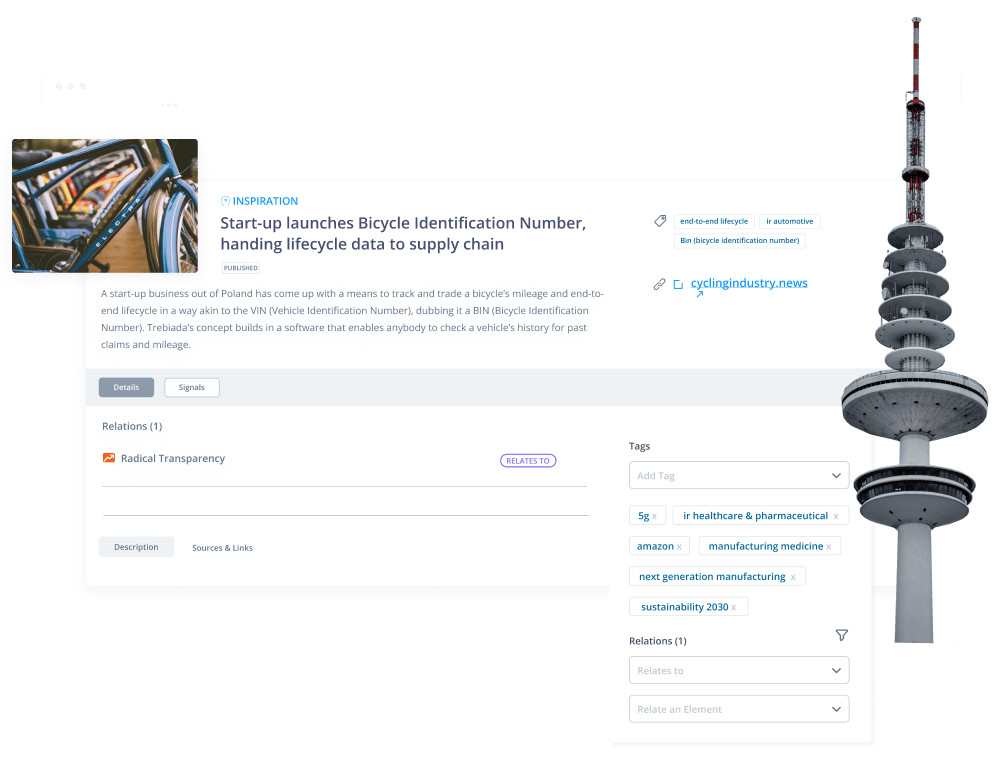 Trusted by global innovation leaders
Drive innovation to value chains and business models
ICT is itself a driving force of digitalization. To remain influential and relevant in fast-changing environments, use ITONICS Radar to discover what you need to pay attention to short, mid, and long term. Inform business strategy by linking important topics like the democratization of technology and the future of work to trends, technologies, startups, and risks.
Inform data-driven decisions by monitoring significant drivers of change and discovering new developments and market entrants using ITONICS Insights. Arrive at data-driven decisions faster and reduce human effort with AI-enabled searches.
Innovation leaders such as CISCO and Intel rely on the ITONICS Innovation OS as their single point of truth for trend and technology management. The tools enable early identification of new trends and emerging technologies and support transparent and future-oriented strategies.
Mitigate risk by balancing your innovation portfolio
Take action based on analysis and evaluation. Allocate resources and plan capacities with ITONICS Portfolio. Connect goals to project portfolios and enable effective decision-making to be successful in executing innovation.
Integrate opportunities into your innovation process. Optimize investments and realize potential. Integrate all activities on one central point of truth.
Act on the most rewarding innovation opportunities in ICT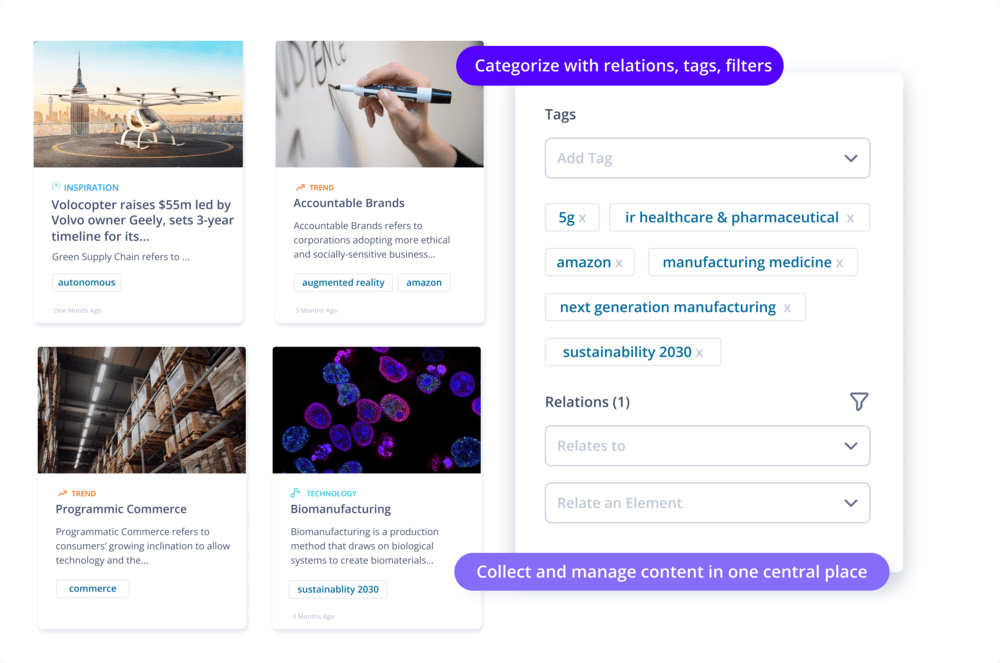 One solution to bring all your innovation efforts together, enrich it collaboratively and evaluate it across different views.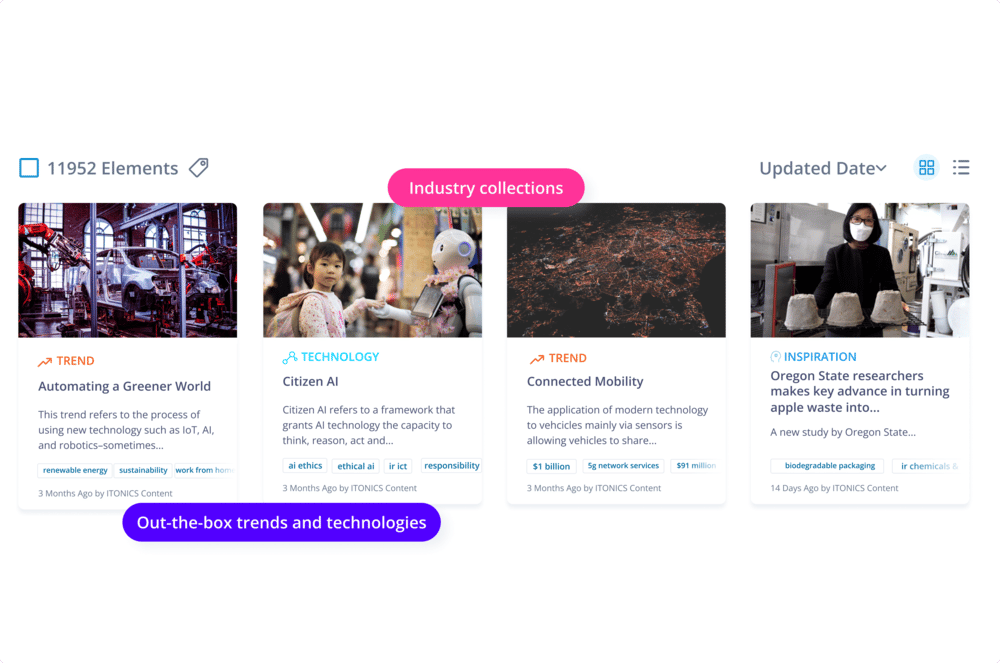 Kickstart your environmental scanning with ready-to-use trends and technologies compiled by our analysts.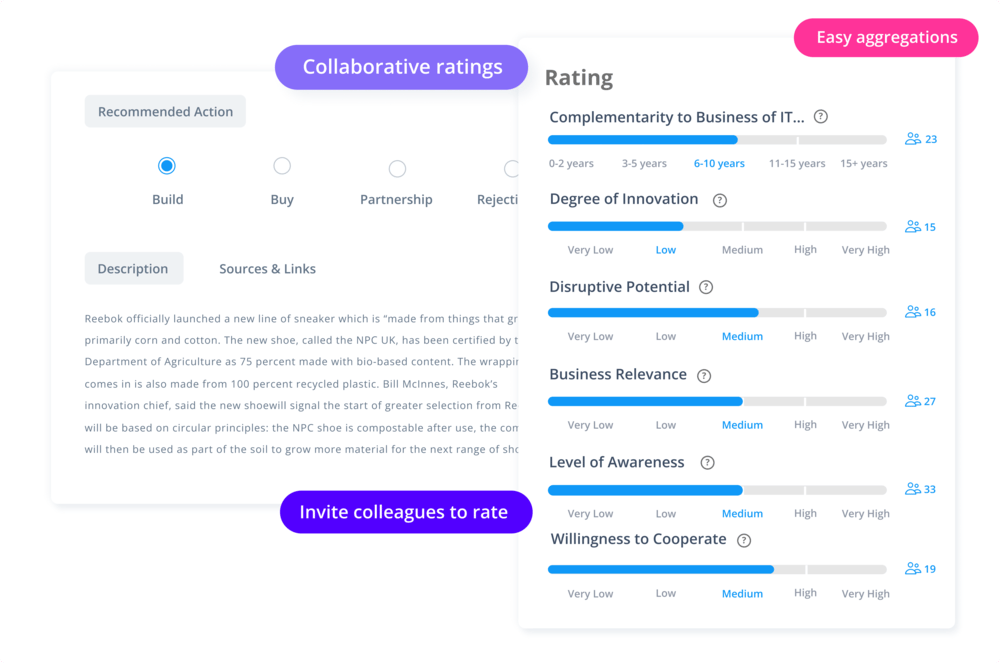 Customizable criteria enable team members and external experts to rate content in a way that combines collective knowledge.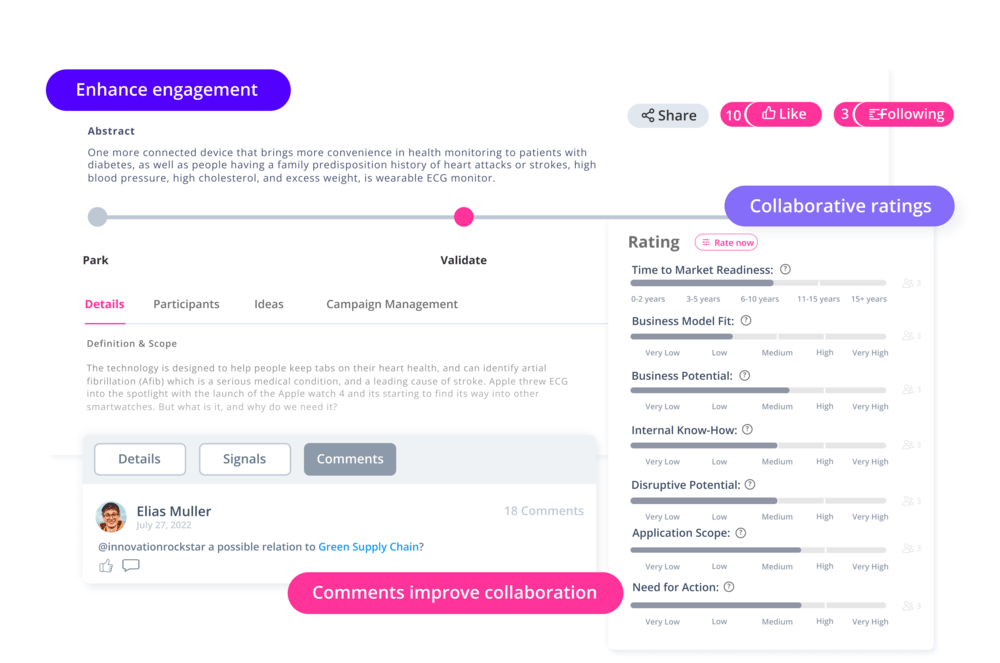 Encourage team and stakeholder involvement with easy content sharing, collaborative ratings, and engagement features.
Save time with AI-enabled environmental scanning that sorts through masses of data so you can focus on what matters.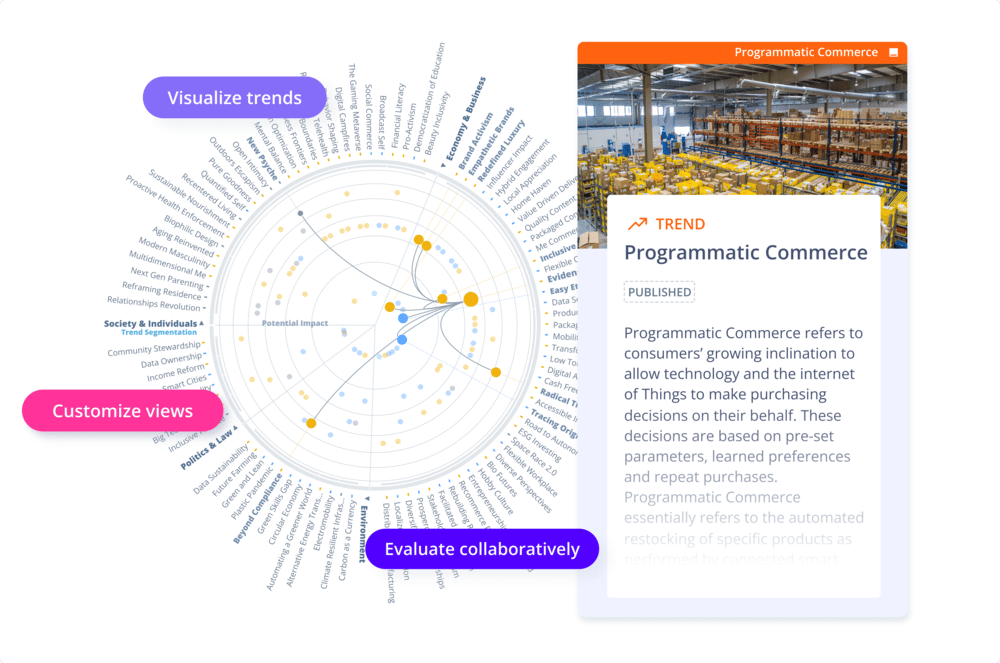 Explore trends and uncover new opportunities for growth using interactive radars.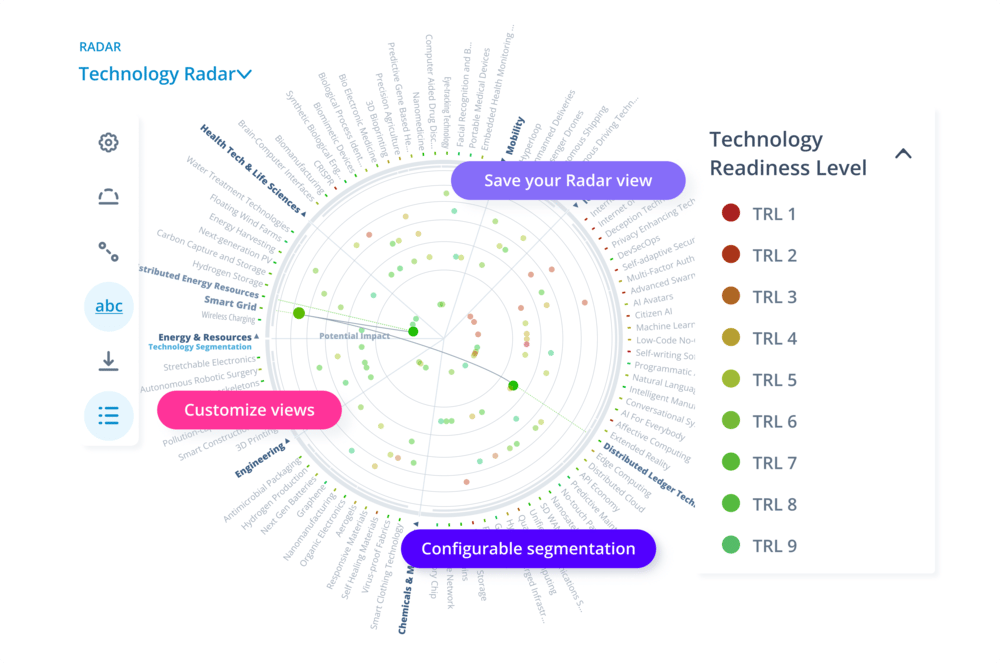 Visualize emerging tech and identify their relevance for your business. Today, tomorrow, and in 5 years' time.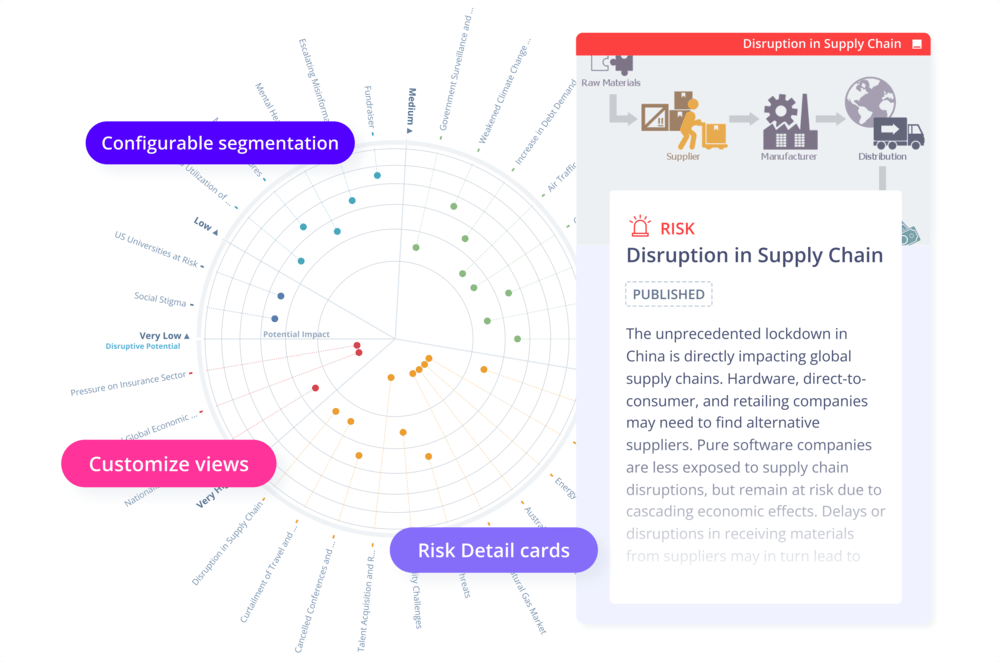 Establish an early-warning system with a risk radar to monitor threats to your company.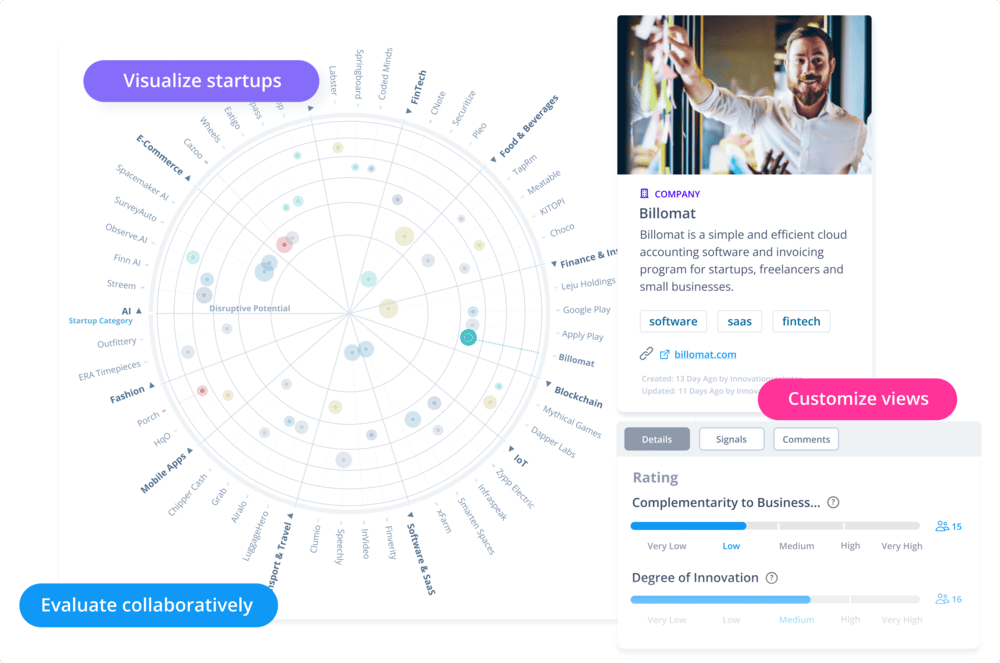 Accelerate the realization of your innovation goals by finding relevant startups to partner with.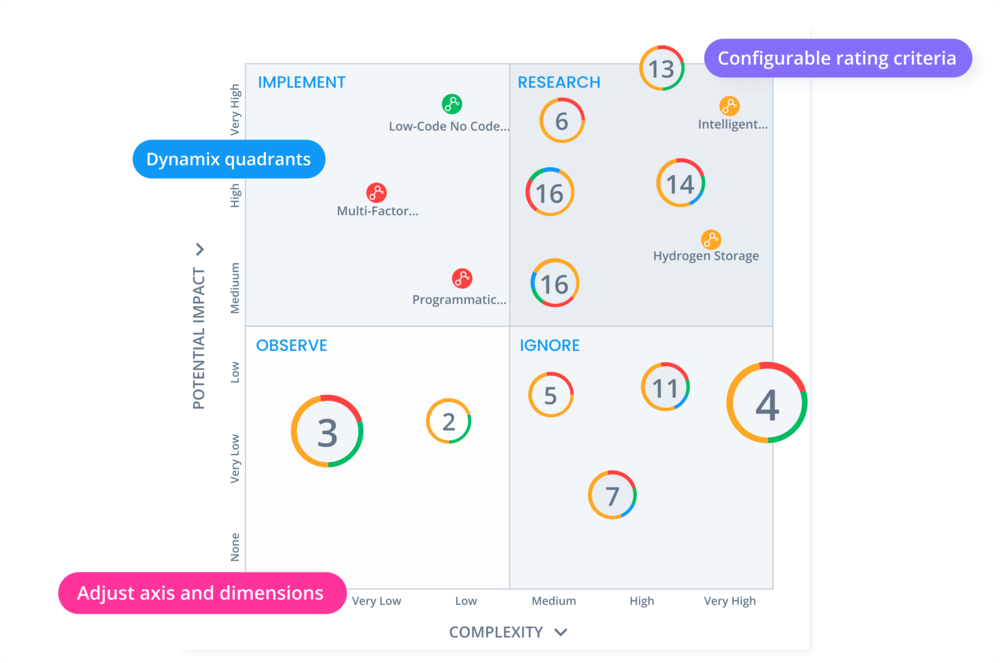 Analyze your innovation portfolio by evaluating risk and potential with matrix visualizations.
Use a single point of truth to identify and drive growth in ICT
Read more on our unique, proven methodology that covers the following innovation questions: Where to Play, How to Win, and What to Execute.

Best-practice stories from true innovation rockstars
Know what's hot in innovation before others do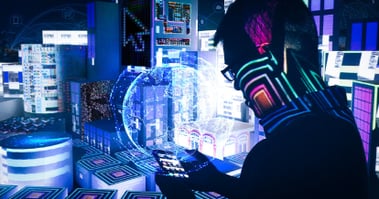 The most impactful technologies for the ICT industry in 2022 and beyond.
Download Report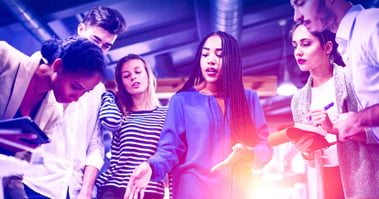 How Cisco ignited a company-wide startup culture to promote disruptive thinking.
Download Success Story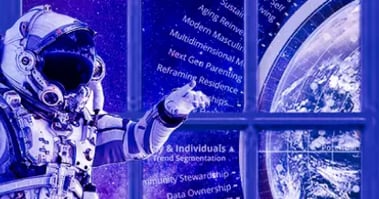 About our software tool for collaborative trend, technology, risk & startup scouting.
Download Product Fact Sheet