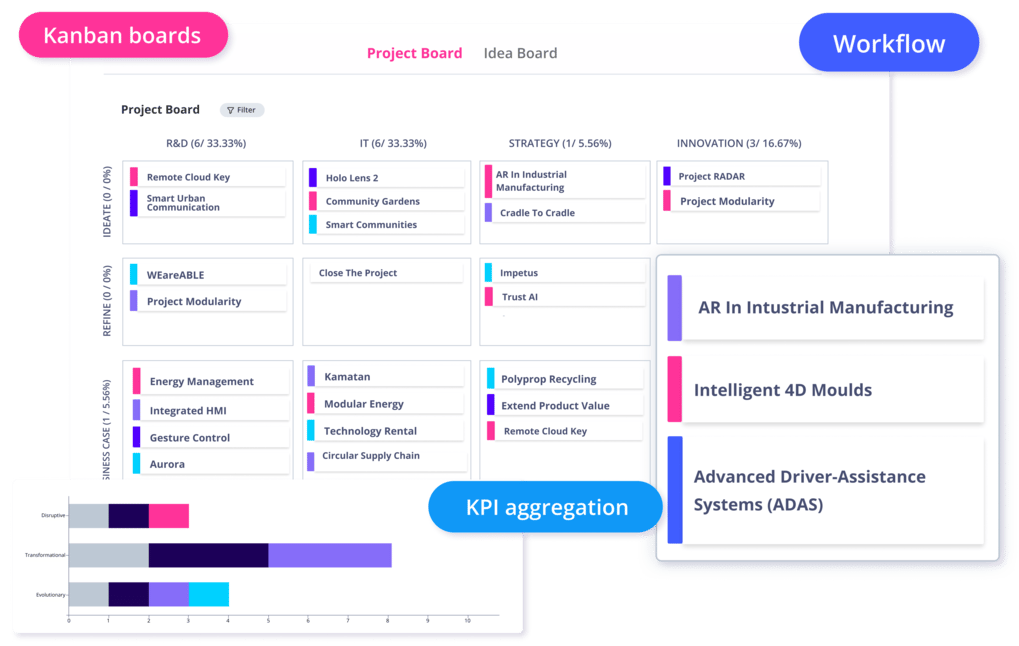 ITONICS PORTFOLIO
Bring change, transformation and disruption to life
#1 software for innovation portfolios and innovation projects. Compare, monitor, and evaluate your innovation portfolios in an agile way. For teams who want to streamline project portfolios, maximize return on innovation, and optimize governance.


Trusted by global innovation leaders
Align strategy. Reduce risk. Increase synergies.
Take action based on analysis and evaluation. Allocate resources and plan capacities. Provide holistic visibility of your company's innovation portfolios on one PPM software.
Collaborative evaluation of projects
Improve efficiency with configurable workflows
Dynamic visualizations of progress
Measure growth with KPIs
See all projects in one glance
Granular reporting with customizable dashboards
Identify bottlenecks and streamline delivery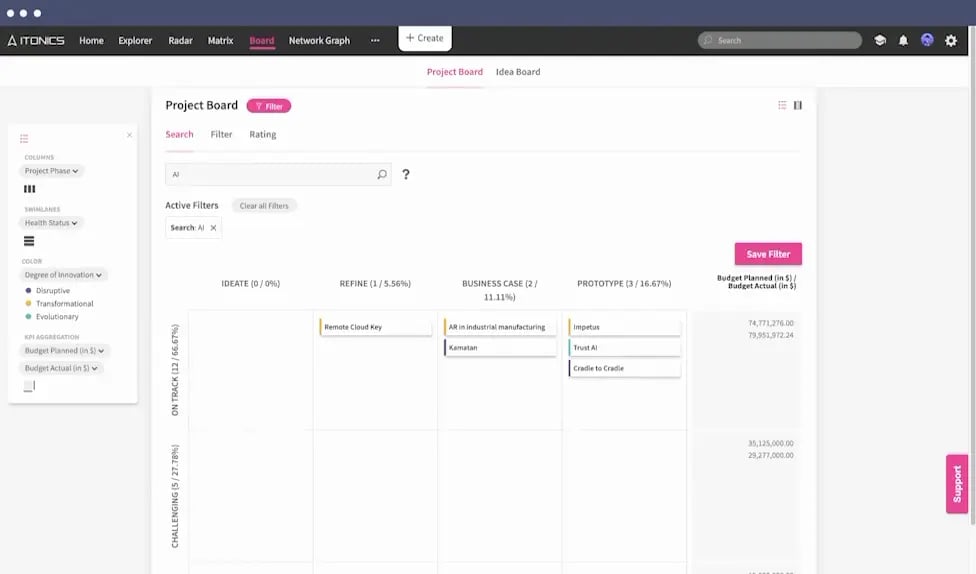 Gain line of sight with interactive kanban boards
Get started quickly with best-practice kanban board templates
Modify to suit your unique needs
Custom views according to what you need to see
Filter projects in one click according to any criteria
Manage activities with drag-and-drop task boards
Reduce oversights with configurable workflows
Get started quickly with best-practice task templates
Modify workflows to suit your unique processes or add your own custom workflows
Steer progress with phase-gate processes
Improve visibility across the organization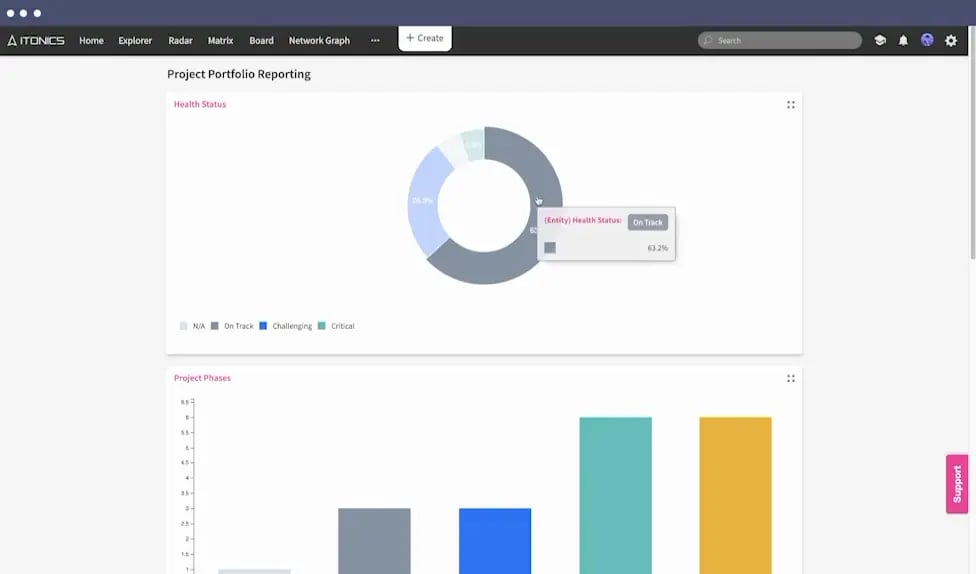 Improve transparency with real-time reporting
Best-practice dashboard templates deliver insight in a flash
Add custom dashboards to match your internal KPIs and terminology
Link budgets to activities, KPIs and benefits and streamline the innovation portfolios
Enable cross-organizational focus to execute strategy together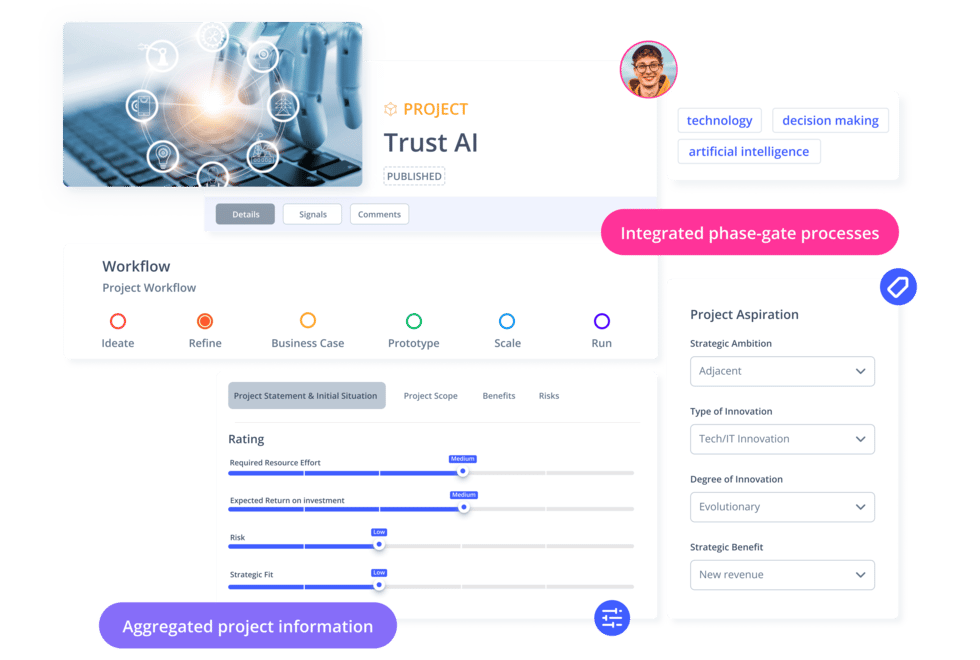 Steer your company's strategy to execution
Use the ITONICS innovation portfolio management software to connect goals to project portfolios and enable effective decision-making to be successful in executing innovation.
ITONICS Portfolio aggregates project information to improve visibility, align strategic objectives with internal capabilities, and enhance prioritization.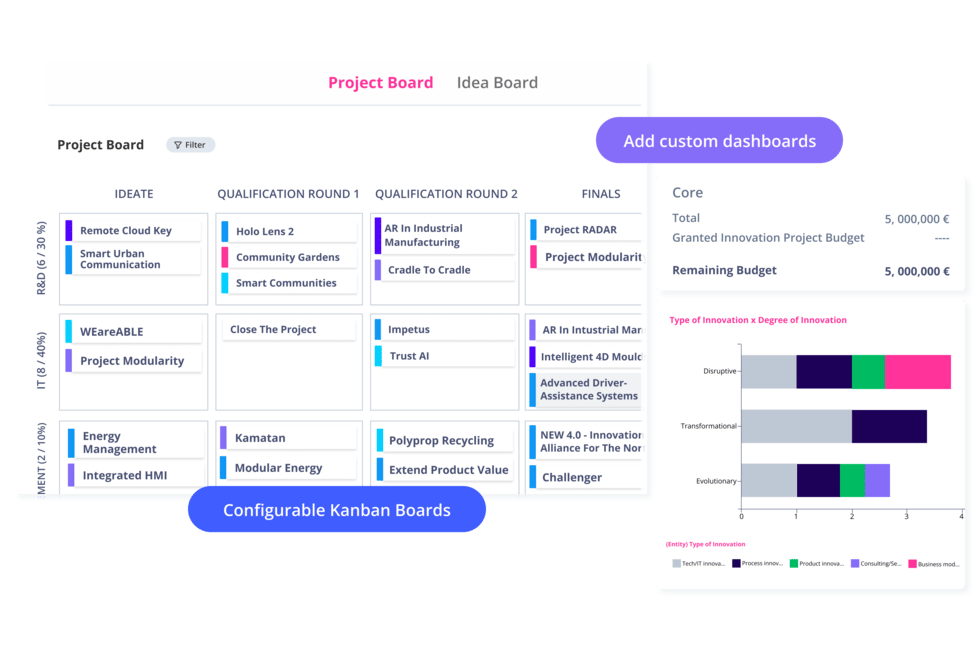 Convert ideas to game-changing innovations on one single point of truth
Re-evaluate and refine agile innovation portfolios and projects to identify redundancies and shift focus and resources using a PPM software.
Move from disconnected, local information pools to an integrated governance system that realizes potential faster.
Make better strategic decisions and enable teams to easily view, understand, and act upon actionable intelligence.
Here's what you need to get started quickly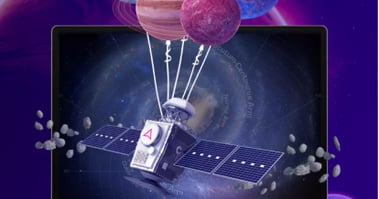 About our software tool for innovation portfolio management and agile strategy execution.
Download Product Fact Sheet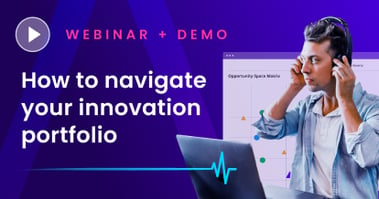 Learn how ITONICS can help you manage and maximize the potential of your innovation portfolio.
Watch Webinar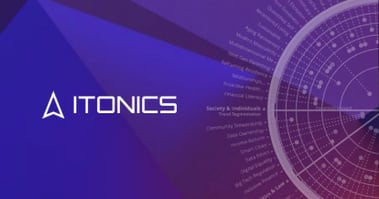 How to gain transparency, shape innovation and steer growth with the #1 Innovation OS.
Download Report
Got more questions? We've got answers.
How can I use ITONICS to manage my innovation portfolio?

Synchronize and communicate schedules, milestones, releases and financials of each innovation execution program with key information about the associated programs, projects, trends, partners and technologies. Specify teams and resources, then configure the workflow to reflect your processes and visualize project progress.

Proactively manage dependencies by capturing and visualizing the relationships across programs, projects, trends, and technology, so you can mitigate risk, identify synergies, and streamline delivery. An ITONICS Board will aggregate KPIs to help you assess your innovation portfolios for better decision-making. That helps prioritize the right innovation initiatives and implement growth strategies.
How do I balance my innovation portfolio and ensure it is healthy?

Use an ITONICS Board to gain an overview of your innovation portfolios and identify gaps where strategic, budgeting, or resource decisions are needed. The aim is to balance quick wins against moonshots and establish a strong innovation pipeline, while at the same time maximizing profitability of the core business.

According to the 70:20:10 rule, the ideal ratio for balanced innovation portfolios is allocating 70% to improve core business, 20% for new, but adjacent, initiatives and 10% to transformational efforts. Whatever your innovations ambitions are—make sure you get there with ITONICS!
Are there project templates I can use?

There is a project template from the start to guide your thinking. Defined by our innovation experts, it is based on best practices from hundreds of innovation leaders. You also have the option to modify and save templates as blueprints to suit your requirements.
How does a Board help me identify bottlenecks in my workflow?

ITONICS Kanban Boards are structured with columns that visualize the project stages, while swimlanes and roadmaps indicate the various work streams and their dependencies. Organize your innovation portfolios by drag-and-dropping projects across sections like sticky notes. Color categories portray the status of projects. So you can identify bottlenecks when multiple projects in a section do not progress to the next column and are labeled by color as off-track.
Why is ITONICS Portfolio the best innovation portfolio management software?

ITONICS Portfolio allows you to digitize your innovation portfolio planning, management, and execution and align it with your strategic goals. Identify gaps, eliminate irrelevant projects and shape your portfolios in a completely evidence-based way. Integrate your portfolio initiatives with the trends, technologies, and other important topics you have identified on the ITONICS Innovation OS.