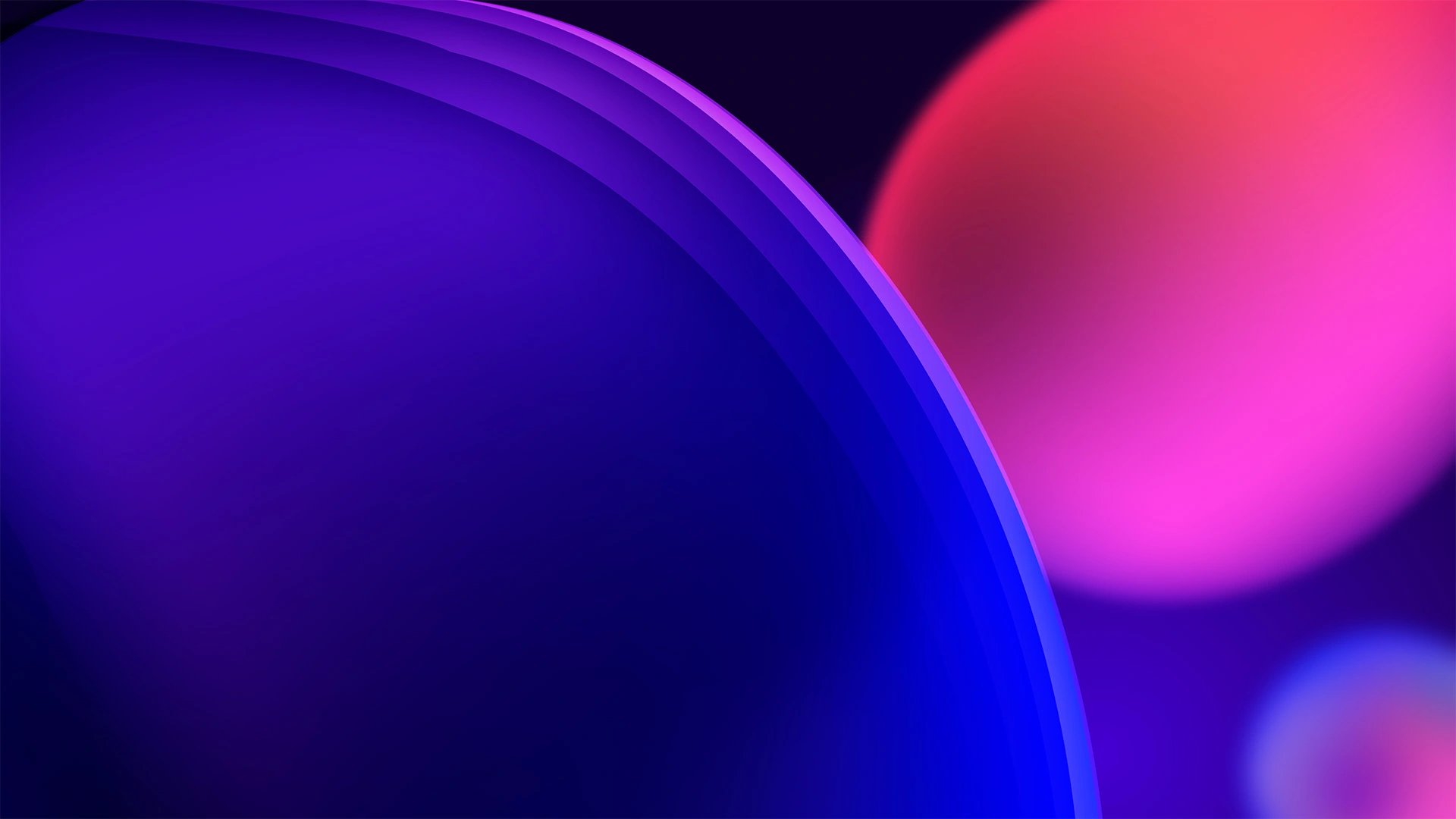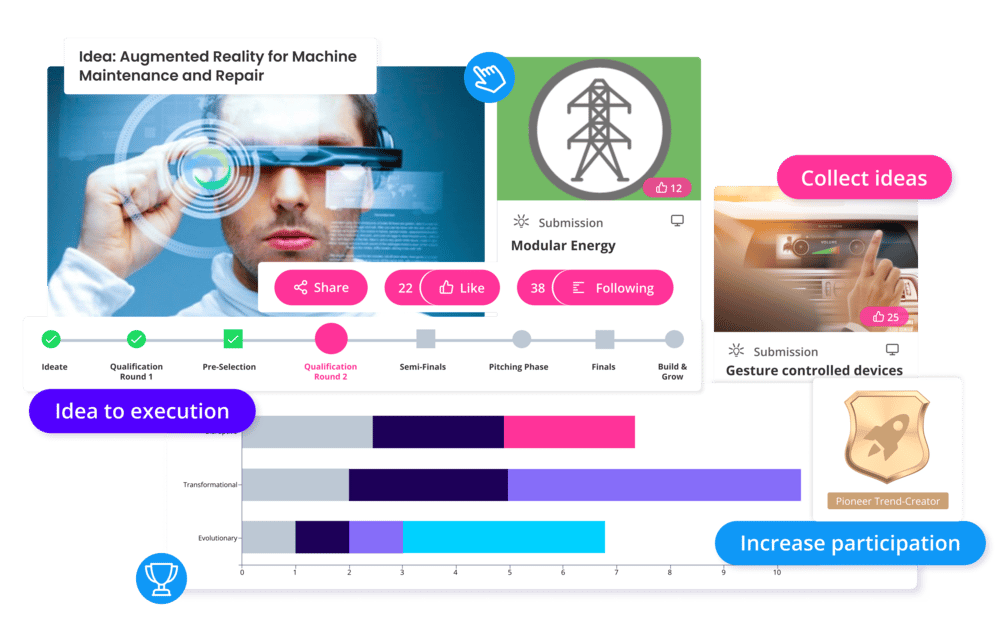 ITONICS IDEATION FEATURES
Enhance ideation and drive growth
Unleash the full potential of ideation with ITONICS - empower your community to submit their game-changing ideas. Manage submissions with powerful features that elevate engagement, streamline workflows and help you deliver results.
Trusted by global innovation leaders
Supercharge your ideation with ITONICS
ITONICS Ideation features ignite breakthrough ideas and turn concepts into impactful solutions.
More about ITONICS Ideation
Enhance collaboration with the power of GenAI and harness collective intelligence.
Achieve goals by tracking the most promising metrics.
Foster a culture of continuous innovations with seamless ideation on one platform.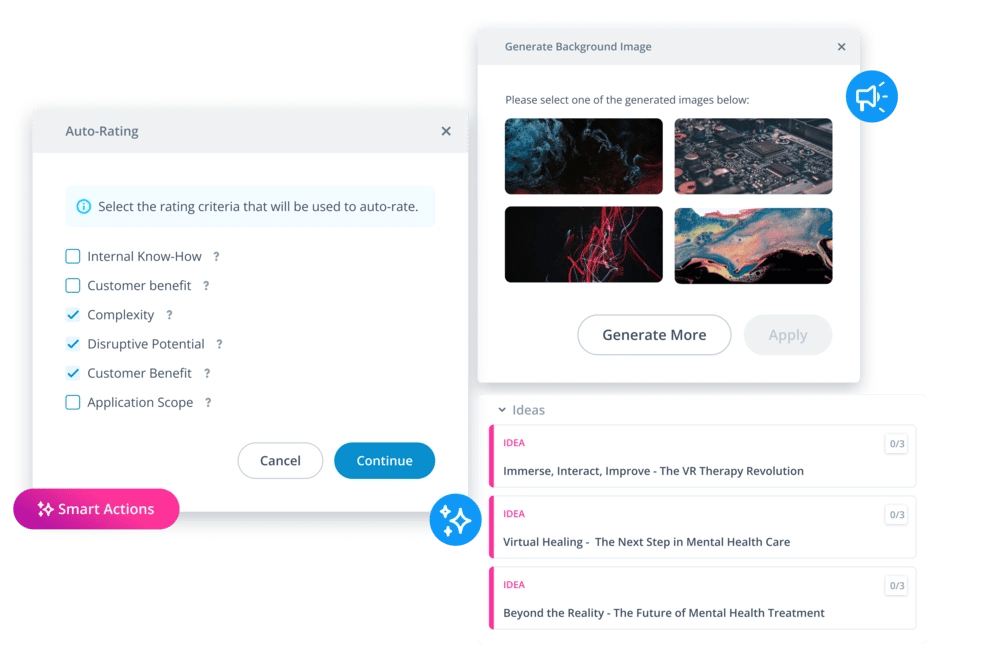 ITONICS Smart Ideation as innovation catalyst
Transform idea generation and submission with GenAI's power. Easily create campaigns and individual ideas guided by AI prompts, saving time and improving quality.
Experience the dynamic and engaging ideation process with ITONICS Smart Ideation, and accelerate the discovery of top-notch ideas.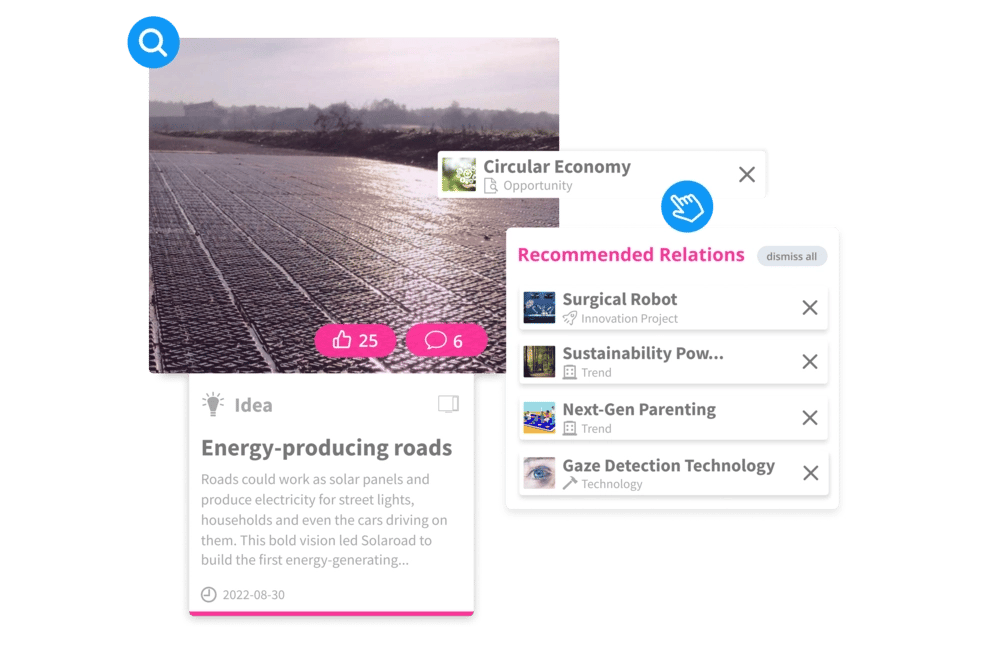 Identify, verify, and eliminate redundancy
Automatically show related content to validate ideas, stay up-to-date with significant information, and eliminate duplication with our recommender engine.
Streamline ideation by saving time and effort, allowing the system to highlight overlaps and identify gaps. Accelerate your path to game-changing solutions.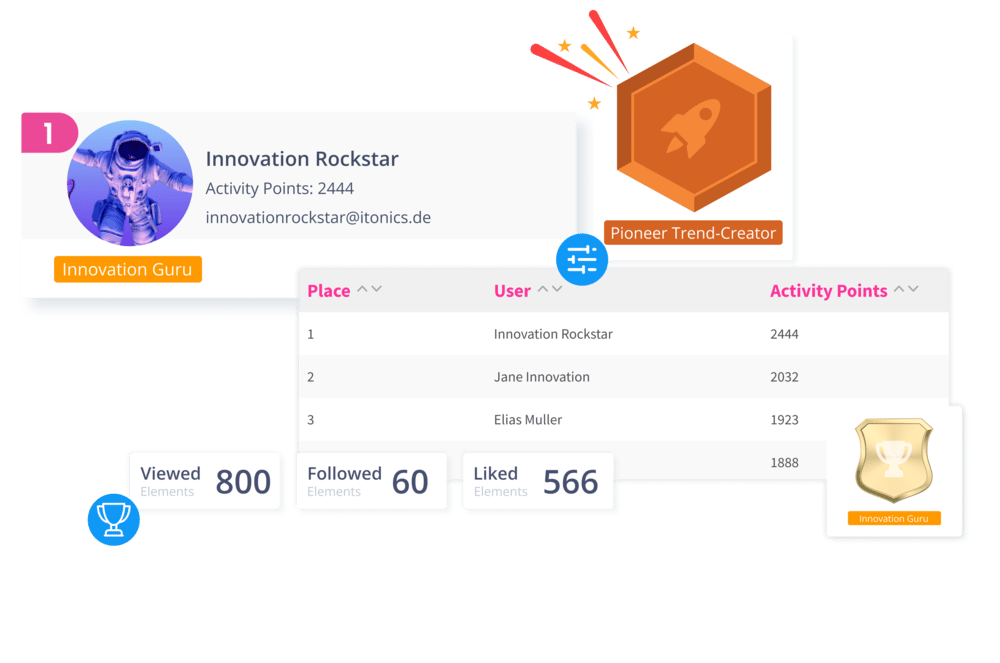 Fuel ideation excitement
Inspire engagement and boost participation rates with our gamification features. By introducing friendly competition and rewarding contributions, our gamified approach fuels innovation excitement.
Earn badges, climb leaderboards, and stay motivated to drive interactive ideation sessions. Gain valuable insights through detailed user activity reports, empowering you to enhance collaboration.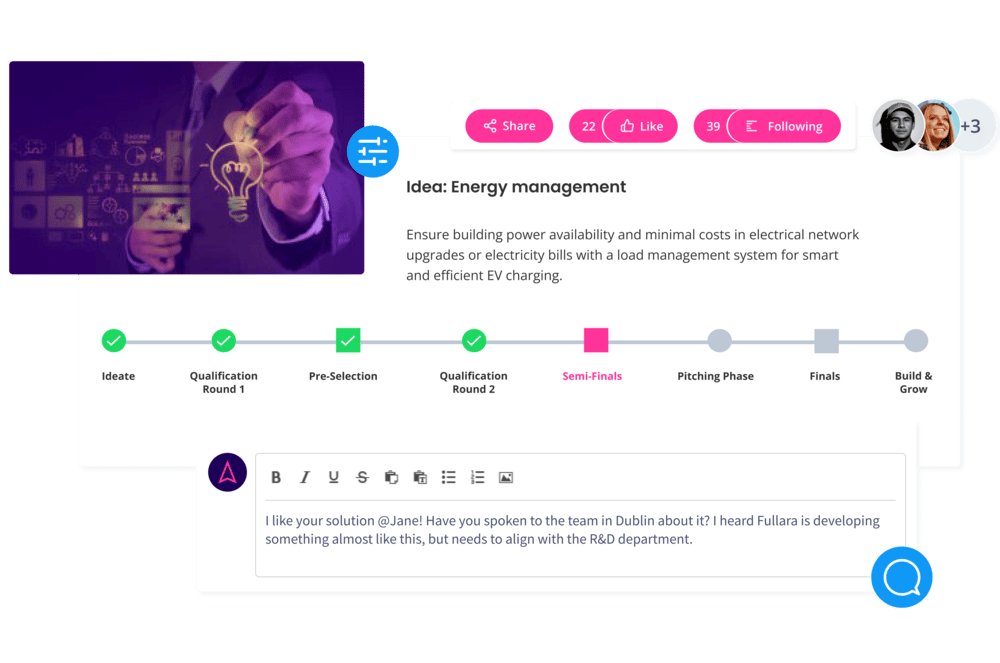 Embrace dynamic collaboration
Amplify teamwork and drive creativity on a dynamic platform where teams can collaborate, comment, and share valuable insights. Foster open communication and enable knowledge sharing with in-system newsletters.
From ideation to implementation, ensure every stakeholder is engaged and heard, harnessing your organization's collective intelligence to transform diverse perspectives into game-changing innovations.
Campaign tracking made easy
Enable data-driven decisions and track ideation campaign success with our dashboards. Gain real-time insights, visualize key metrics, and identify patterns.
Configure reporting to gain an understanding of campaign health and present to stakeholders so everyone is aligned.
Level up your ideation.
What would you like to ignite?
Here's what you need to get started quickly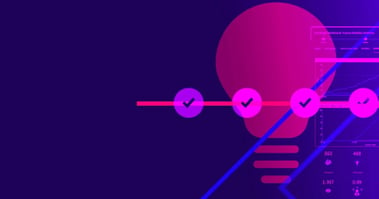 All you need to know about ideation in innovation management.
Read More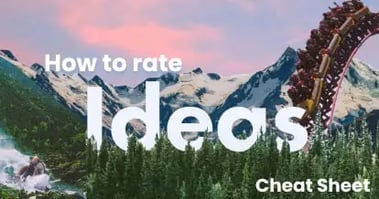 Your cheat sheet for evaluating and prioritizing ideas from internal and external ideation activities.
Download Cheat Sheet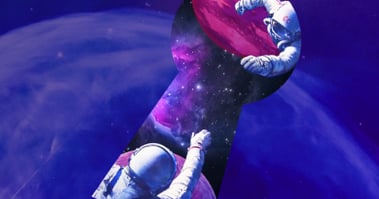 About our software tool for collaborative and integrated ideation campaigns and idea management.
Download Product Fact Sheet