USE CASE > VENTURE CLIENTING
Speed up corporate-startup collaboration
Use the ITONICS Innovation OS to streamline the venture clienting process.
Identify the most promising startup partners
Match startup solutions with your business unit challenges
Assess and manage partnership risks effectively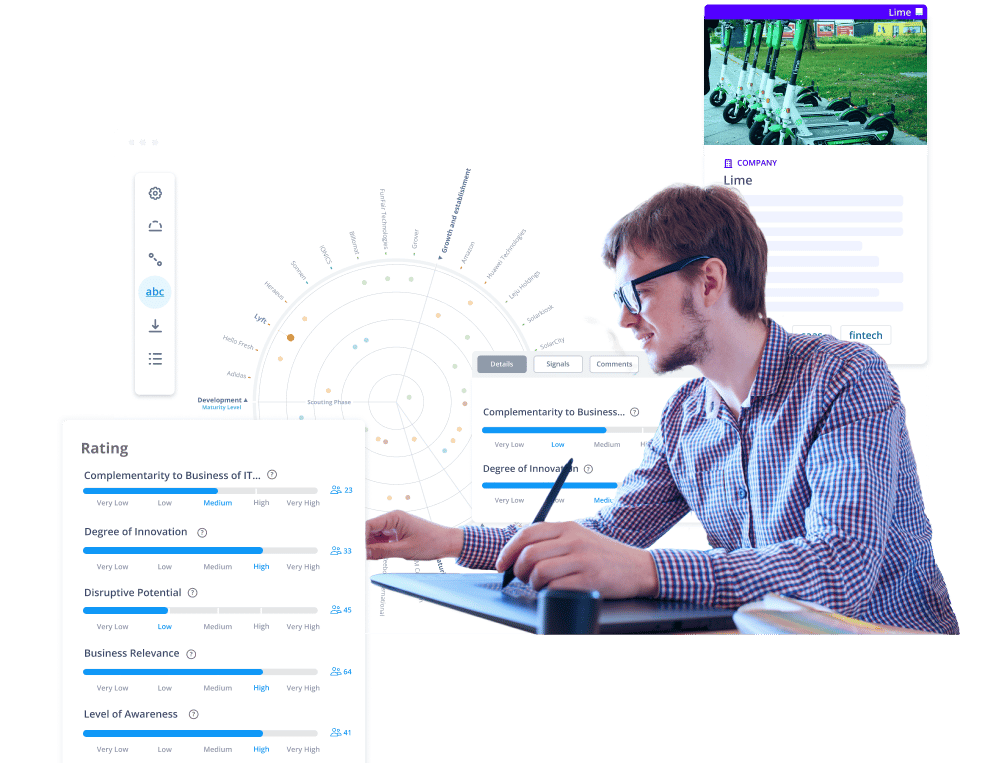 Trusted by global innovation leaders
Why venture clienting?
Venture clienting is a relatively new model for prosperous corporate-startup collaboration. Large companies act as clients to startups, providing them with early-stage revenues, feedback, expertise development, and access to markets. In return, startups provide innovative solutions that can be integrated into the larger company's business operations. Although it poses challenges, the rewards in terms of tapping into innovation and getting a competitive edge are substantial.
Augment startup identification
Use the ITONICS Foresight software for startup scouting, scanning, and monitoring. Discover emerging startup opportunities before the competition does. AI-enabled signal feeds provide real-time information relevant to your industry, geography, and field of interest.
Save time by allowing all teams to scout on the same system and collect information about startups on the go at trade fairs or in workshops with the ITONICS Inspirator App. Discover and clip relevant web content with the ITONICS Web Clipper.
Visualize your startup landscape on the ITONICS Radar to easily identify the most relevant partners for venture clienting. Establish a rigorous selection process through collaborative ratings using experts in your organization.Research the startup ecosystem and organize all the data with ITONICS best-practice templates on one digital platform.
Receive startup submissions and evaluate collaboratively
Set up effective channels for startups to contribute towards your innovative solutions. Define the challenges faced by your business units with ITONICS Ideation then use integrated matching mechanisms to easily align these to startup solutions. ITONICS External Forms allow easy idea submissions from external partners. Bring startup solution submissions together on one platform to establish your startup ecosystem.
Successful companies such as BMW and Bosch are using venture clienting to select promising startups, provide them with paid engagements and support, and facilitate their integration into the company's business operations. Open Bosch uses ITONICS as an open innovation platform, which allows them to easily access and coordinate idea submissions for defined search fields and co-create with startups, universities, and other experts.
Prioritize and execute projects
Startup relationship management requires understanding the status and performance of all activities involved in the partnership. ITONICS supports phase-gate partnership management, where you move startups through a workflow and easily view their status in one view to maximize efficiency.
Bring all potential initiatives and projects into view with ITONICS Portfolio. Analyze your whole portfolio and related investments at a glance on a Matrix and Kanban Board. Prioritize startup partnerships and align your resources to the opportunities that matter most for your organization.
Move innovation projects to implementation and roll them out on one end-to-end platform integrated with your scouting data. Use ITONICS Roadmap to visualize multi-layered projects involving startups and get everyone moving in the right direction.
Accelerate innovation with venture clienting
A single point of truth to manage your startup portfolio
Read more on our unique, proven methodology that covers the following innovation questions: Where to Play, How to Win, and What to Execute.

Best-practice stories from true innovation rockstars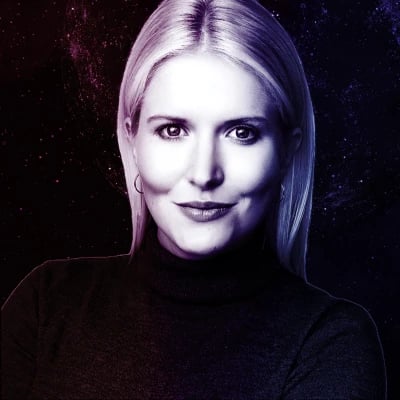 Next-Level Venture Clienting
Together with Ronja Stoffregen, Head of Global Startup Management at DB Schenker, we explore how DB Schenker has embraced Venture Clienting, moving from 'push' to 'pull' and transforming its relationships with partners. Ronja also shares insights on ensuring pilots deliver tangible results and provides real-world examples.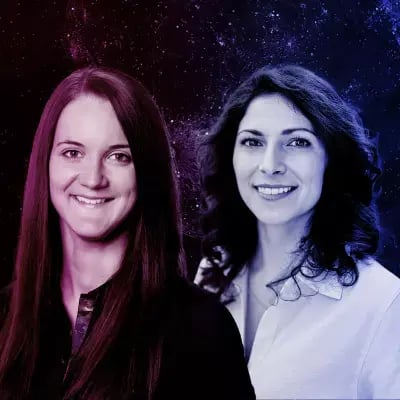 Partnering for Innovation
Dr. Eva Mitterreiter, Head of New Business Building & Innovation, Consulting at Bosch, and Jennifer Graf, Partner at digetiers are partnering to combine their strengths and offer transformation and business model innovation consulting services.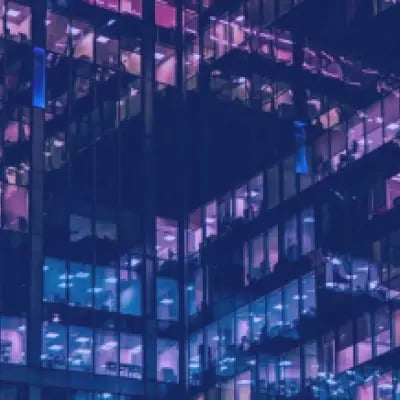 Accelerating innovation with the Fintech Radar at DZ Bank
To understand changes in the value chain within the banking industry, Germany's second-largest financial institution, DZ Bank, monitored the fintech startup landscape using ITONICS Radar. The Fintech Radar helped them to gain a company-wide overview of all potential fintech cooperations and identify gaps in the innovation portfolio.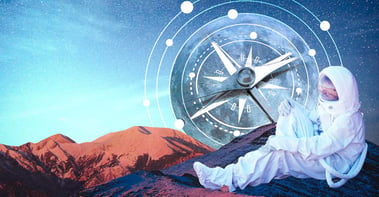 Discover how you can use ITONICS Insights to enhance your environmental scanning.
Download How-To Guide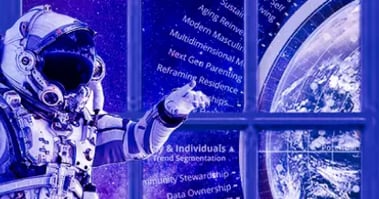 About our software tool for collaborative trend, technology, risk & startup scouting.
Download Product Fact Sheet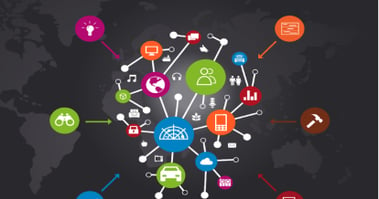 How to streamline your startup scouting with the ITONICS Innovation OS.
Watch Webinar