FREE WEBINAR
Startup scouting with the ITONICS Innovation OS
Discover how to streamline your startup scouting using the ITONICS Innovation OS.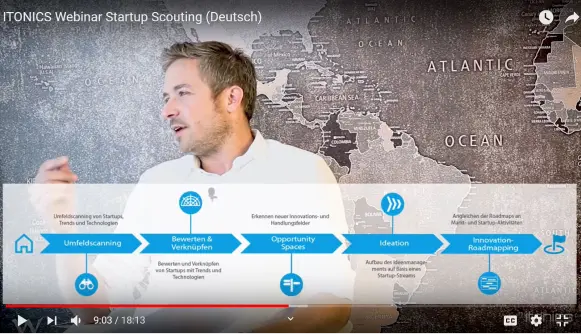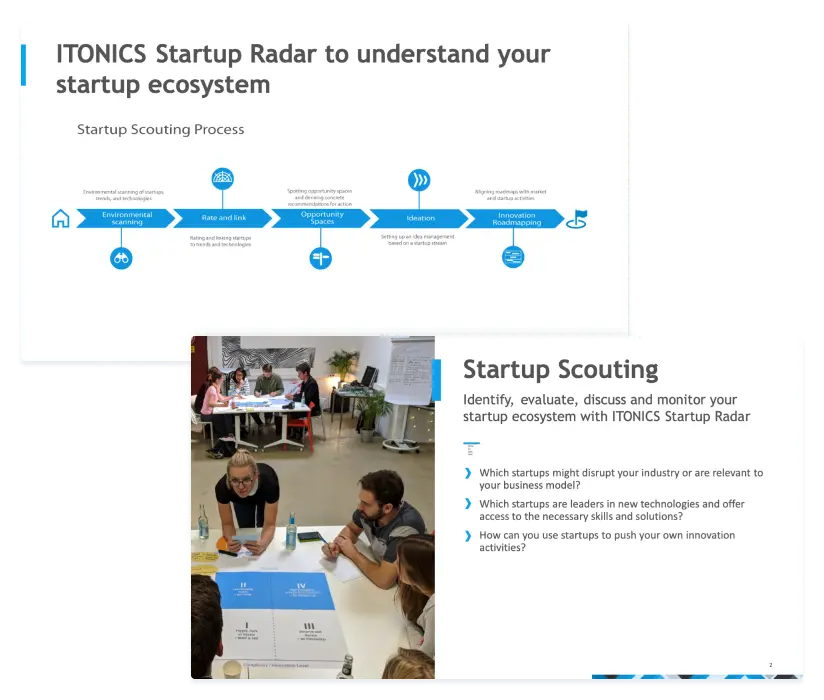 Overview
Big corporations more and more seek ways to team up with startups to get a competitive edge. Partnering with technology-driven startups makes corporates more agile, innovative, and able to respond faster to market changes.
In this webinar, you'll learn from ITONICS founder Dr. Michael Durst, how to identify the most relevant players on the market and how to build and manage your startup ecosystem.
The aim of this webinar is to:
Explain startup scouting and its importance to organizations
Show how to successfully implement a startup scouting process
Demonstrate how the ITONICS Startup Radar supports software-based startup scouting