USE CASE > CORPORATE INNOVATION
Corporate inovation from strategy to execution
Use the ITONICS Innovation OS as a digital ecosystem for corporate innovation. Scale your impact, and develop a competitive advantage for the short-, mid-, and long-term.
Adapt early to a changing environment
Empower thousands of employees to drive innovation forward
Break down traditional corporate innovation silos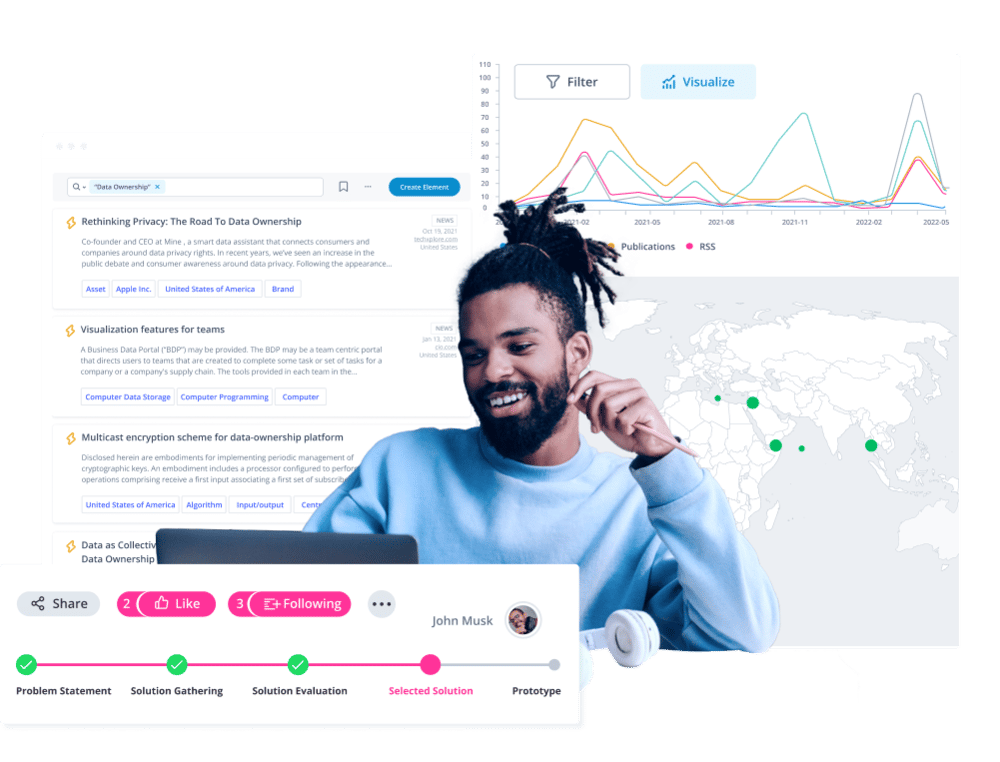 Trusted by global innovation leaders
Why corporate innovation?
Corporate innovation is an approach that cultivates a culture of change, innovation, and transformation. Teams identify which market developments show the most potential for their business, validate ideas, and transform them into short and long-term strategies for improved operations and growth.
Developing products, services, and business models to meet market needs is imperative to maintain a competitive advantage. Having corporate innovation as a formal function ensures that organizations deliver the right solutions at the right time.
Where to Play: Identify opportunities for growth
Kickstart your corporate innovation strategy with opportunity identification with 200+ trends and technologies curated by our analysts, or import your own data instead. The first phase of innovation management, "Where to Play", is about understanding which drivers of change influence your business environment.
Use ITONICS Insights to harness machine intelligence to search data at scale and turn it into insights. Centralize your research, establish standardized processes, and build a unified insights ecosystem.
Bring drivers of change into focus on the ITONICS Radar and get a 360° view of possibilities for your business based on collective ratings. Analyze information with clear visualizations and arrive at answers quickly.
Develop strategic foresight capabilities with our unique and proven methodology and toolset.
How to Win: Innovate together, transparent, fast, and with focus
Use the ITONICS Radar to uncover which trends, emerging technologies, and risks you need to pay attention to. Incorporate these to create online innovation campaigns that address strategic questions. Access collective intelligence to discover your next big transformation. Collect idea submissions internally as well as from external submitters.
Establish a reliable phase-gate process that lets you move idea submissions through phases and select the best ones for further development.
Customizable online forms allow easy idea submissions from external partners, including startups. With the ITONICS Crunchbase and Tracxn integrations, you can create and enrich startup profiles instantly.
Get the best experts to help you unlock new value by rating ideas to ensure that you back the winners.
What to Execute: Prioritize, balance, and execute innovation portfolios
As a corporate innovator, you should pursue opportunities that hold the greatest potential. Map, analyze, and qualify opportunities with ITONICS Portfolio to balance quick wins and moonshots. Move forward with initiatives that are most aligned with internal capabilities and business goals.
Identify portfolio synergies, gaps, or redundancies to optimize results. Allocate resources at the right time and manage the time-cost relationship of projects.
To meet your innovation objectives, you need agile coordination of activities spread across several units and partners. Multilayered, interactive, and easily configurable, the ITONICS Roadmap is an essential tool for strategic leaders who oversee growth, R&D planning, program governance, and implementation.
Bridge the innovation gap. Ensure alignment from strategy to execution.
Connect people, processes, and implementation
Empower corporate innovation teams to co-create innovative solutions on one single point of truth
Read more about our unique, proven methodology covering Where to Play, How to Win, and What to Execute within innovation. It's much more than ideas!

Best-practice stories from true innovation rockstars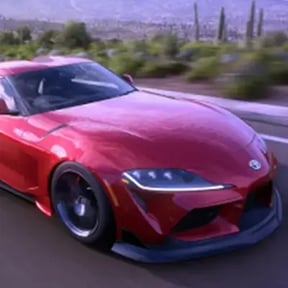 How Toyota is using ITONICS to bring together manufacturing centers with projects centralized on the platform worth >20M EUR.
Read the Success Story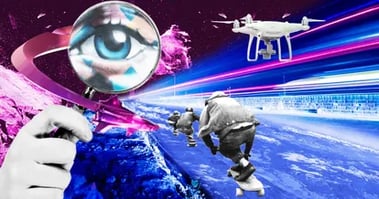 How to develop innovation capabilities and create a future competitive advantage.
Download White Paper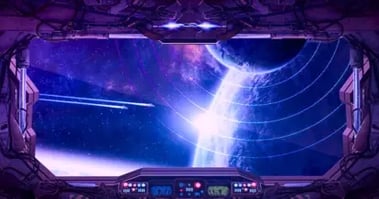 Learn how you can maximize the benefit of your new software solution with a solid roll-out plan.
Download Guide