CUSTOMER SUCCESS STORY
Innovation in the construction industry
How LEONHARD WEISS was able to set up an innovation ecosystem within 2 years using ITONICS' Innovation Platform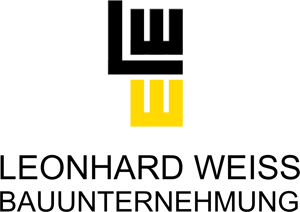 "The EINZ platform is a multi-location innovation community. Every employee has the opportunity to submit ideas and trends, contribute to their realization and thus help shape the future of the company.

We are delighted to have found an agile partner in ITONICS. The product gives thousands of employees in the company the opportunity to drive innovation forward."
– Simeon Eichmann, Head of Research and Development, LEONHARD WEISS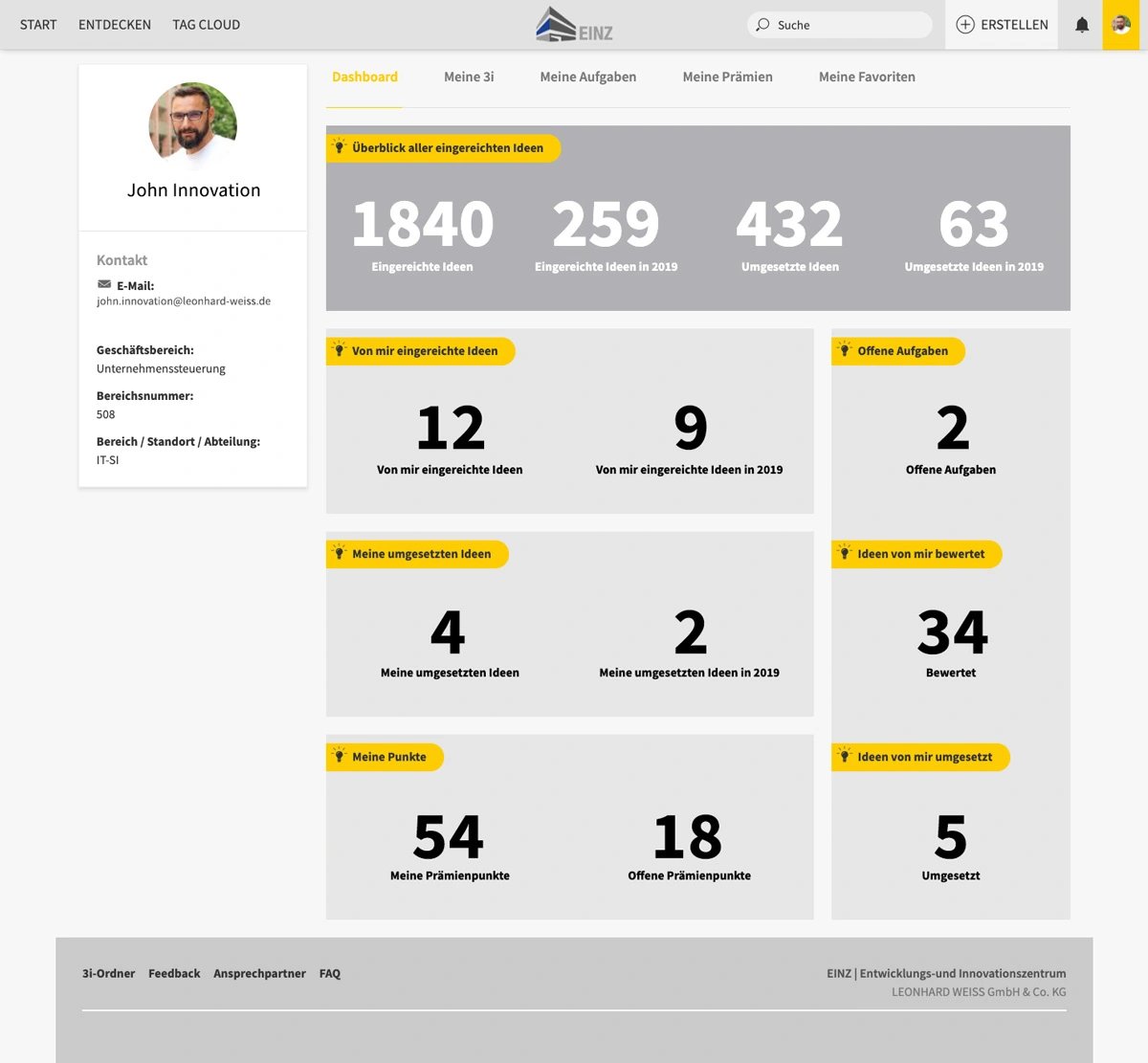 THE CHALLENGE
A digital and multi-location idea management system
The know-how and creative potential of one's own employees are among the most important sources of innovation for any company. This makes it all the more demanding when several locations and departments work together on developing novel ideas and implementing solutions.
The establishment of a company-wide innovation culture becomes the central driver for effective innovation projects.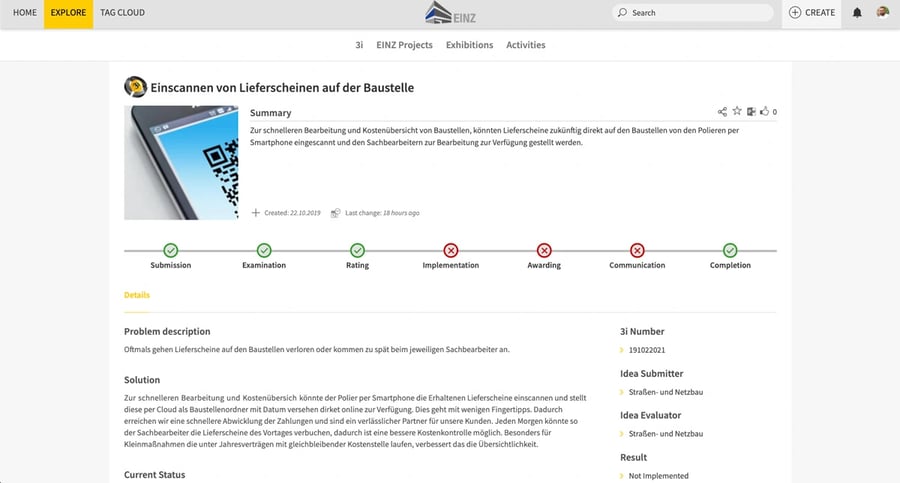 Initial situation at LEONHARD WEISS

Since 2014, LEONHARD WEISS has had a centralized idea management system called 3i (Idea, Initiative, Innovation). This system has been supported since 2017 by the ITONICS digital innovation platform.
The platform has since evolved into the central and company-wide place to go for matters concerning exhibition scouting, ideation, and innovation portfolio management.
Idea management system centralized in 2014, Share-Point technology for administration
Multi-location and interdisciplinary knowledge transfer of new solutions
Consideration of all ideas (from product proposals and occupational safety to machine development)
Full-time support by an employee, further 100 employees assist by evaluating ideas
Approx. 350 proposals submitted manually each year via SharePoint on proprietary system
Lack of effective administration, transparency and communication of new ideas as well as implemented solutions
Reduce administrative work
LEONHARD WEISS wanted to reduce administrative work around their company-wide idea management.
Increase communication
One main objective was also to increase and automate communication between idea creators and evaluators.
Achieve transparency
With the help of a digital platform, realized ideas are to be exchanged and shared across all departments.
THE SOLUTION
A company-wide platform for inspirations, ideas, and projects
The LEONHARD WEISS innovation platform, developed and operated by ITONICS, consists of an exhibition scouting tool, an idea platform and a section for development and innovation projects.

A company-wide knowledge base has been created for better collaboration and knowledge transfer between locations and teams.
Dashboards enable continuous performance management and controlling of all ideas and innovation management activities.
The platform cultivates a more transparent cooperation as well as synergy effects between different business units.
Within 2 years, an innovation platform was set up, on which ideation, exhibition scouting, and innovation projects can be digitally mapped.
More than 1,800 users are active on the platform. 800 ideas have been submitted (250 realized) since the go-live.
All previous administrative tasks regarding idea management have been reduced to a minimum.
DOWNLOAD SUCCESS STORY
About LEONHARD WEISS
LEONHARD WEISS, as a full-range provider of construction services, is one of Germany's most productive and successful construction companies. The 4th generation family business was founded in 1900 purely as a track construction company. Since then, an innovative, mid-sized consortium with over 5,500 employees has developed, operating in all sectors of construction. Employees are spread over more than 20 locations in Germany.
Learn more about how innovative companies implemented a world-class innovation ecosystem. Get a free demo!