CHEAT SHEET
How to rate ideas
Your cheat sheet for evaluating and prioritizing ideas from internal and external ideation activities.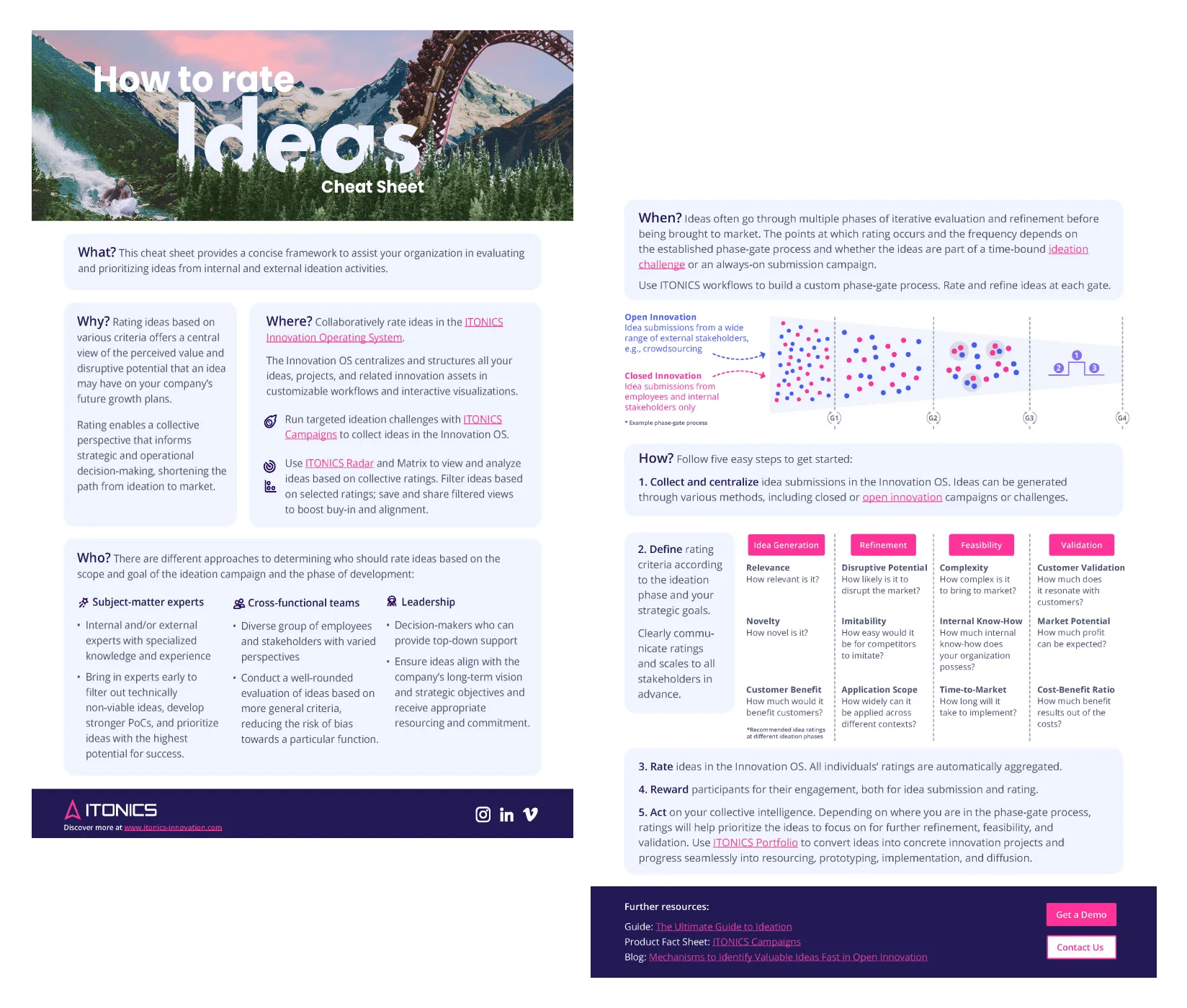 Overview
In a world driven by innovation, having a reliable method to assess ideas is vital. Distinguishing the truly game-changing ones from the rest can be challenging for organizations. That's where our cheat sheet comes in.
This cheat sheet is a must-have resource for every innovation team or initiator of an internal or external ideation challenge to objectively evaluate ideas, identify the most promising concepts, and make informed decisions. It summarizes the essentials of idea evaluation in two pages, including the most important idea rating criteria.