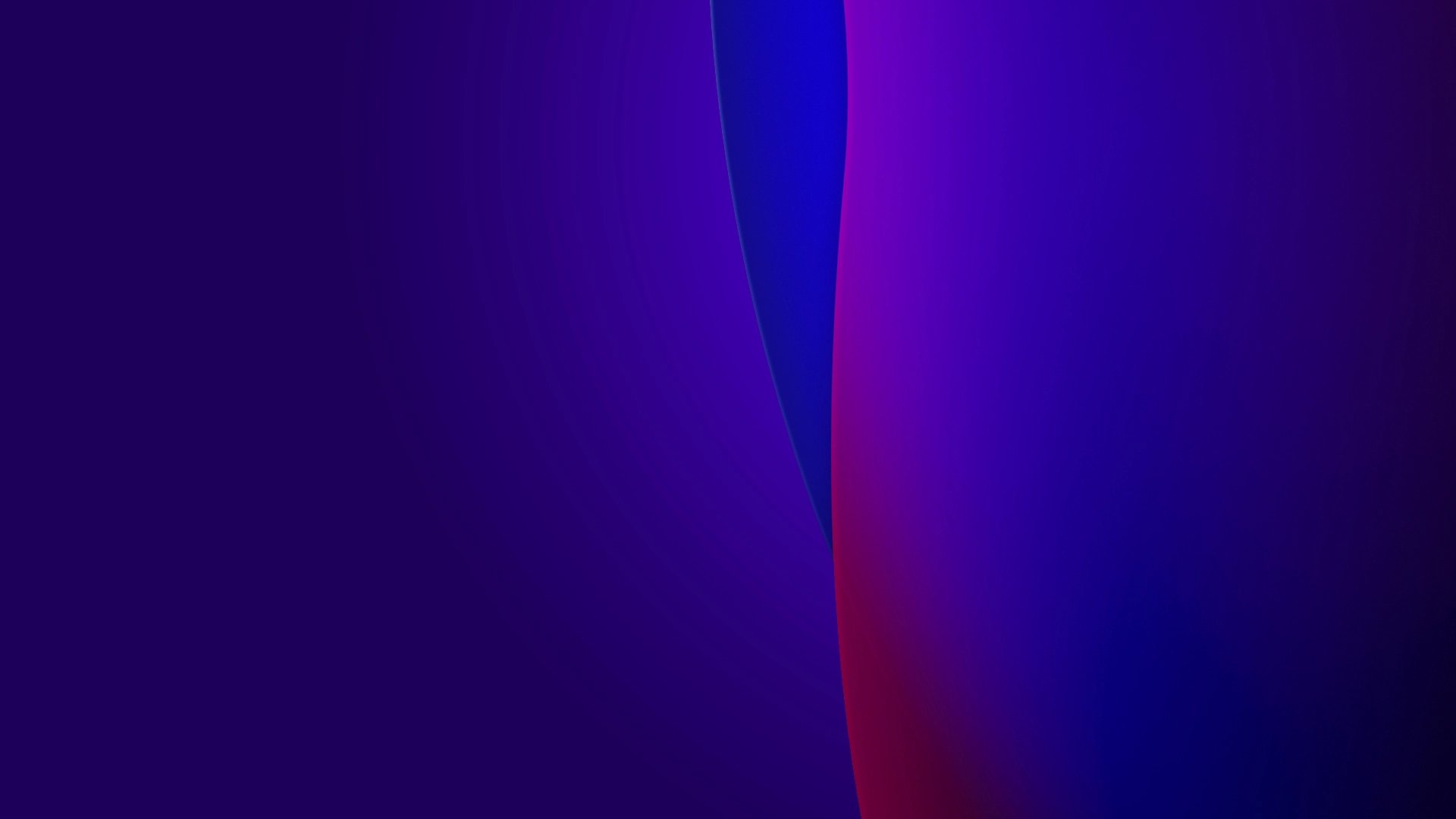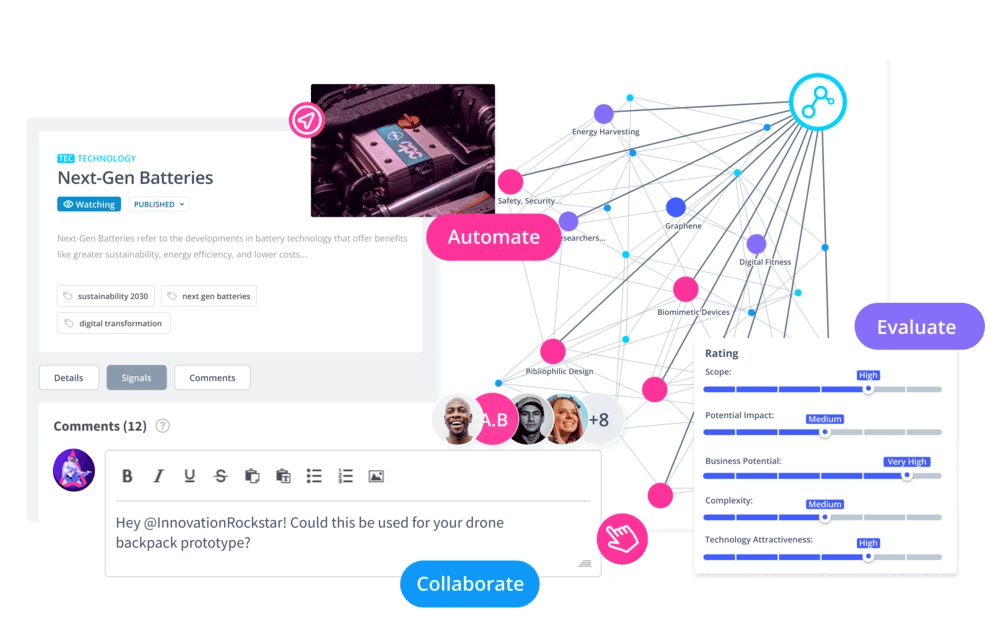 ITONICS FORESIGHT FEATURES
AI-powered strategic foresight for better decisions
Identify promising opportunities for growth with precision and gain a competitive edge. Automate environmental scanning, scale trend and emerging technologies monitoring, drive growth strategies with signals and insights.
Trusted by global innovation leaders
Supercharge strategic foresight with ITONICS
Scan, scout, and evaluate trends emerging technologies, risks, startups, competitors, drivers of change, and more with ease. ITONICS Foresight is the most powerful and intuitive foresight collaboration platform to shape systematic and sustainable growth strategies.
More about ITONICS Foresight
Automate trend monitoring with dynamic alerts.
Find signals of change fast with our powerful big data toolkit.
A secure and convenient space to aggregate, analyze, and interpret valuable market data.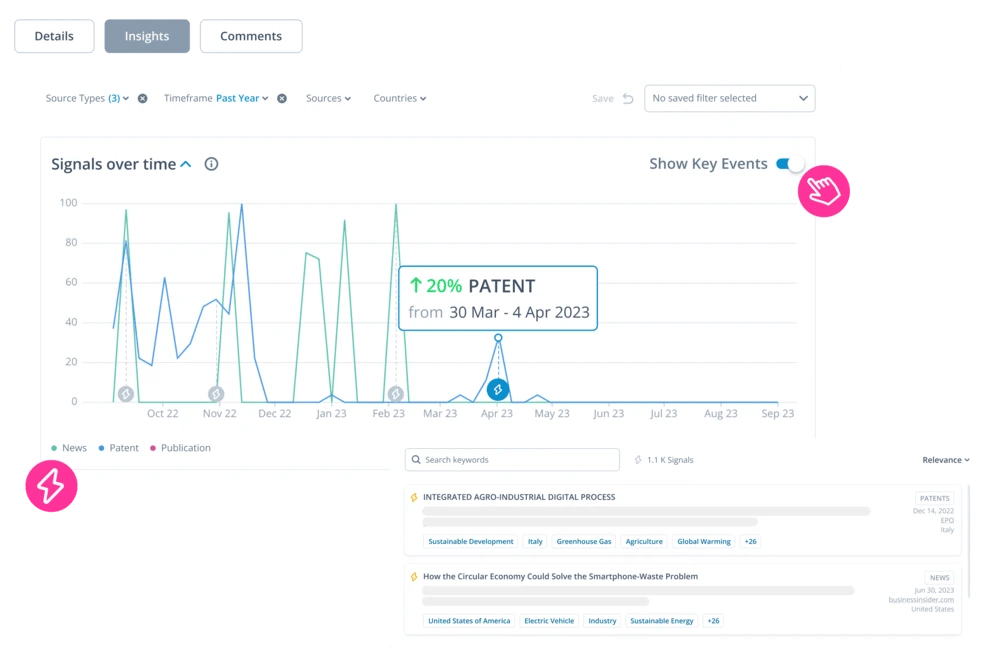 AI-powered change monitoring
Harness the power of our unique big data approach to monitor significant surges or slumps, sustained ones too, in your area of interest. Receive instant notifications directly in your inbox, ensuring you never overlook essential updates.
Let our auto-generated signals feed take the reins, allowing you to react swiftly to changes and seize growth opportunities.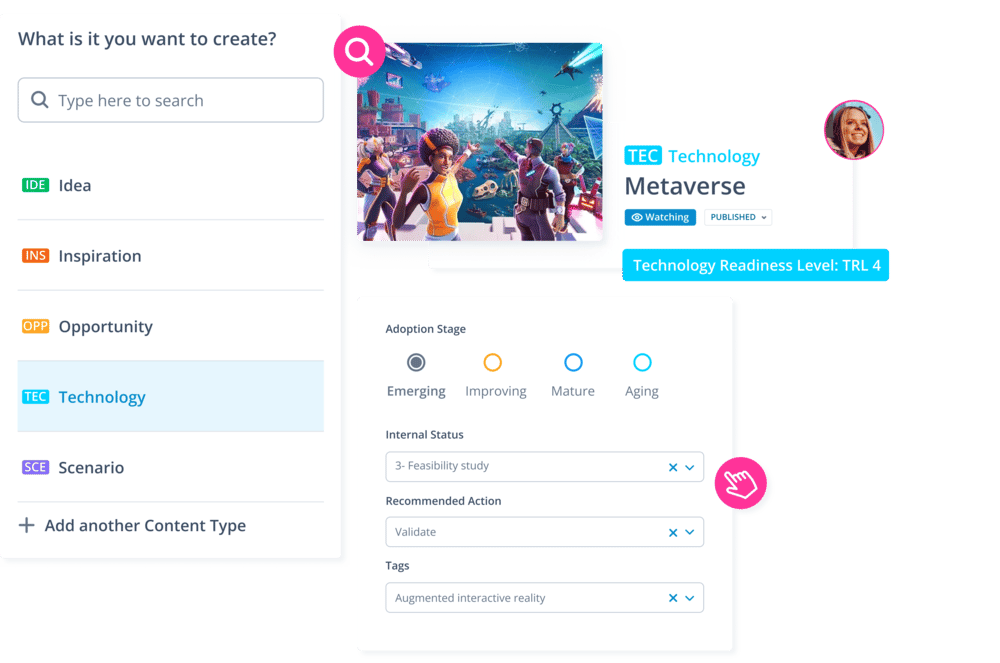 Build-in best practices
ITONICS Foresight templates help you capture relevant insights, inspirations, and signals of change specific to your use cases while following consistent and efficient workflows.
Get a head start with our best practice strategic foresight templates, designed for quick implementation and customization.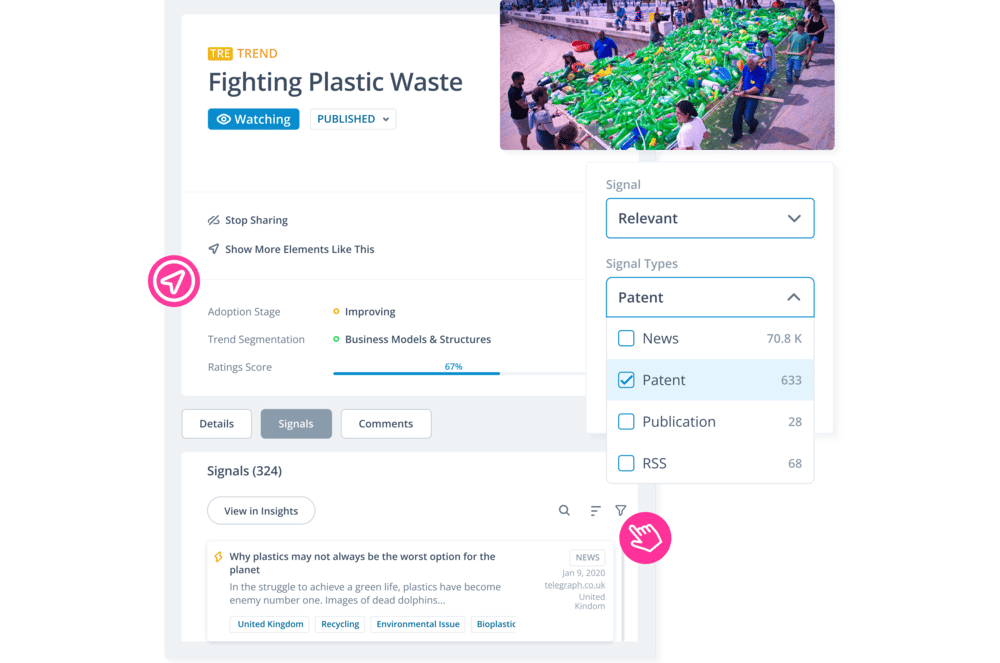 Real-time insights
Access real-time and reliable data from millions of data points, including RSS and news feeds, scientific journals, and patent databases.
Scan your environment continuously by getting auto-tagged signals that can easily be filtered to get the most relevant information, fast.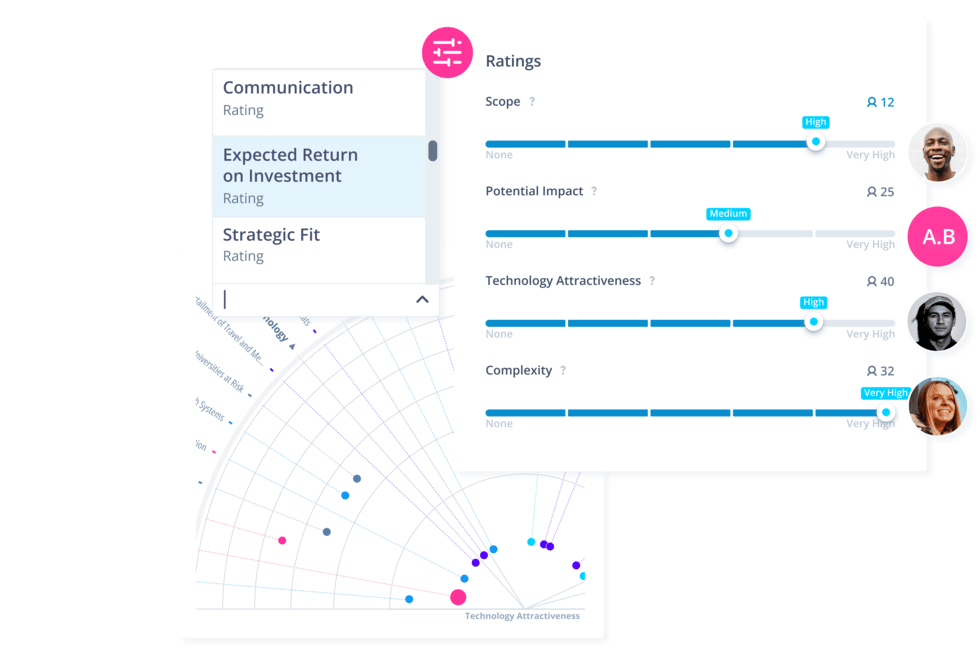 A unique foresight collaboration platform
Harness the power of collective intelligence to drive informed decisions. With collaborative ratings, tap into the knowledge of internal and external experts as they evaluate trends, emerging technologies, startups, competitors, opportunities, and risks based on your individual criteria.
Use our best-practice blueprints and start today!
Identify high-potential opportunities
The Opportunity Matrix empowers you to categorize and prioritize potential growth opportunities based on their impact and feasibility. Visual comparisons and assessments enable blindspot and whitespot analysis.
Easily evaluate and compare different opportunities in one centralized view, making data-driven decisions for strategic growth with confidence.
Unleash your foresight potential.
What would you like to accelerate?
Here's what you need to get started quickly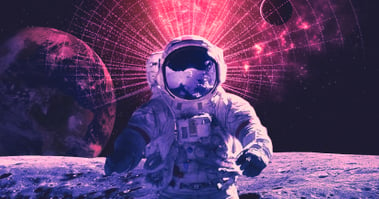 Your guide to turn trends into opportunities with strategic foresight.
Download Toolkit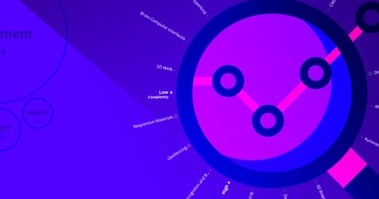 All you need to know about strategic foresight in innovation management.
Read More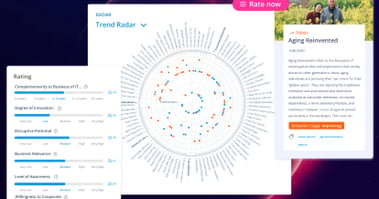 Learn how to evaluate trends and technologies with the ITONICS Innovation OS in this guide.
Download Guide