HOW TO GUIDE
How to rate trends and technologies
Learn how to evaluate trends and technologies with the ITONICS Innovation OS in this guide.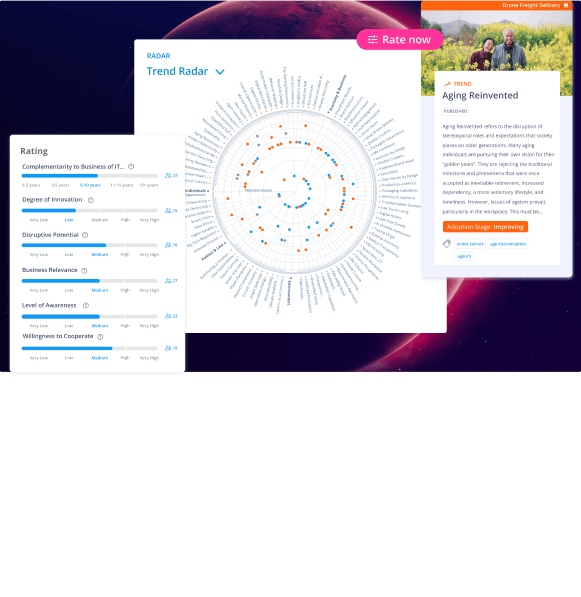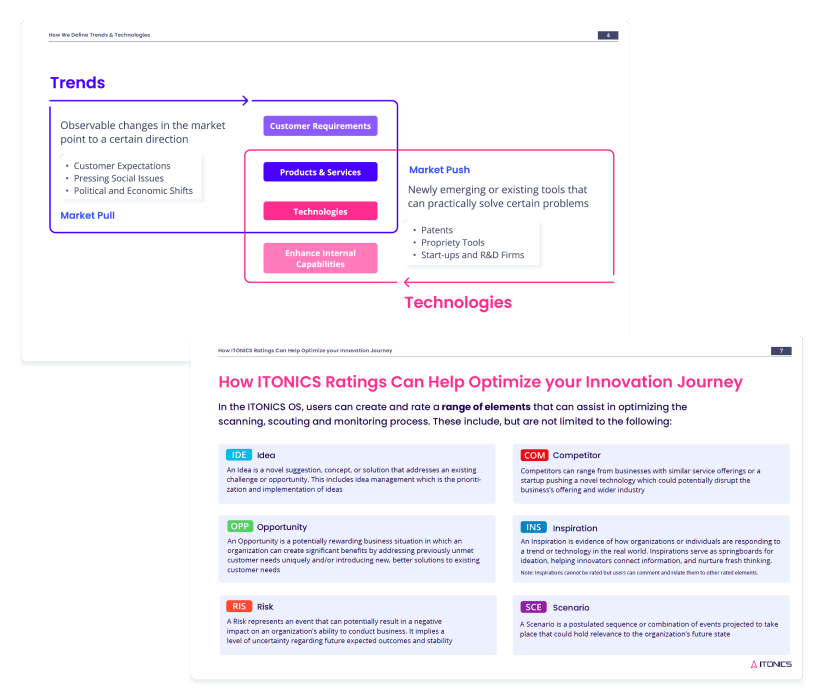 Overview
Understanding trends and emerging technologies is essential to discover growth opportunities in today's rapidly changing world. While all trends and emerging technologies are important, some are more relevant than others.
Decision-makers and innovation architects know that a firm understanding of emerging and changing environments is the foundation of future-fit adjustments. But with vast amounts of information feeding into the business environment today, how do teams identify relevant trends that drive competitive advantage through innovation?
Definition of trends and technologies
Moving from environmental scanning to actionable insights
4 trend rating criteria + 5 technology rating criteria explained
How to visualize trend and technology ratings