FREE WHITE PAPER
White Paper: Innovation Framework & KPIs
Discover how to develop innovation capabilities and create a future competitive advantage.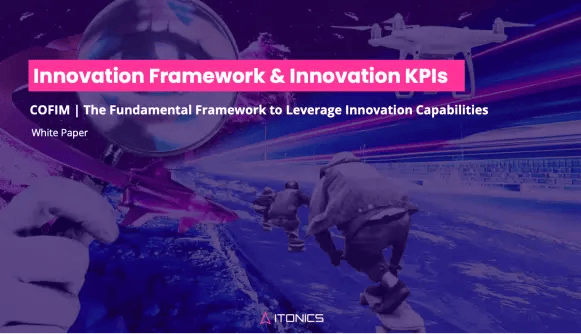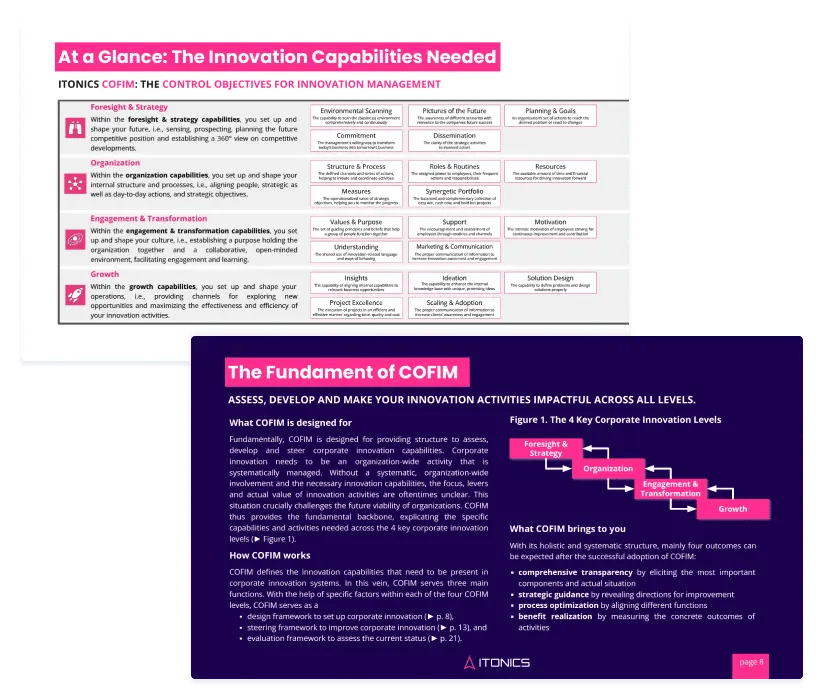 Overview
Managing innovation is shaping change and uncertainty. Many established companies struggle with this situation because their operations are well-designed and adapted to existing business structures.

Since the future will be different from the present, organizations need a systematic innovation framework to steer towards the future. ITONICS shows you how to leverage innovation capabilities and enhance your innovation activities.
Learn in this white paper:
How to systemize your innovation management with an innovation management framework
How to develop your innovation capabilities to create a future competitive advantage
How to steer innovation activities by KPIs
How to move forward and maximize success in the long term