Create/Add a Layer on the Roadmap
You can create a new layer to an existing Roadmap using the Create New Layer button.
Go to the Roadmap of your choice
Hover over Create on the lower right, then click Create New Layer.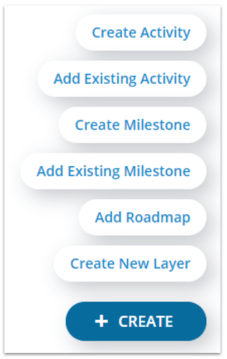 Sub-layers can be added via the menu button beside the layer name.