🛣️ Roadmap: Working with Roadmap
Edit Activities on the Roadmap
You can edit the attributes of Activities on the Roadmap.
An Activity item is displayed as a horizontal bar with a name on it. Click on the bar to open the stack on the right side. Change the attributes like title, date range, description, Activity type, Element relation, layer or connections. Click on "Remove Activity" to remove the Element from the Roadmap.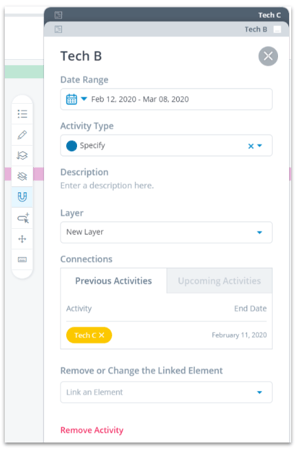 Caution: Editing the attributes of an Activity that is used in multiple Roadmaps will automatically change it in every Roadmap.