🛣️ Roadmap: Working with Roadmap
Manage Connections Between Activities
You can create and manage connections between Activities in Roadmap. Follow below steps to know-how.
Add connections to Activities
Hover over an Activity. A circle appears beside the right end of the Activity. Drag-and-drop that circle onto another Activity item.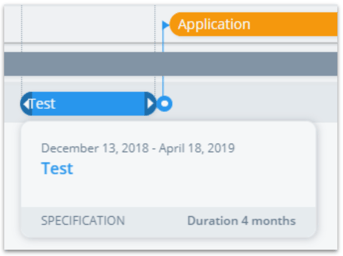 Remove connections from Activities
Click on an Activity to open the stack. Scroll to "Connections" to view previous or upcoming Activities. Click the "X" on an Activity you want to remove the connection to.