Fit and Center View of a Roadmap
You can quickly adjust the view of your Roadmap using the buttons to the left of the timeline.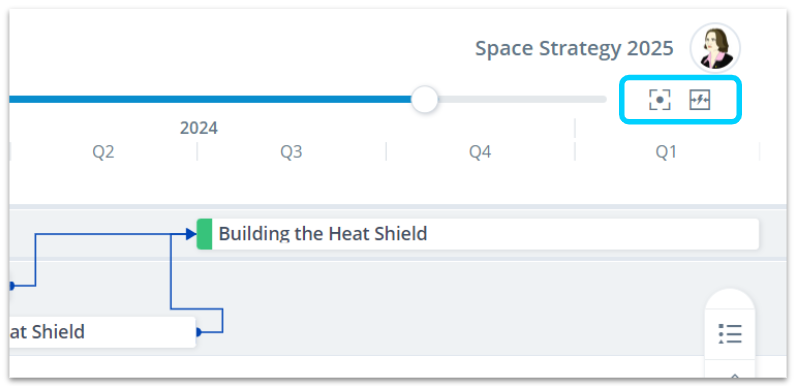 Fit to View: To display the all Activities on a Roadmap in the window, click the Fit to View button.

Center Around Now: A zoomed Roadmap can be centered around the current date with the Center Around Now button.