CHEAT SHEET
How to rate trends
Your cheat sheet for evaluating and prioritizing trends and other demand drivers within your business environment.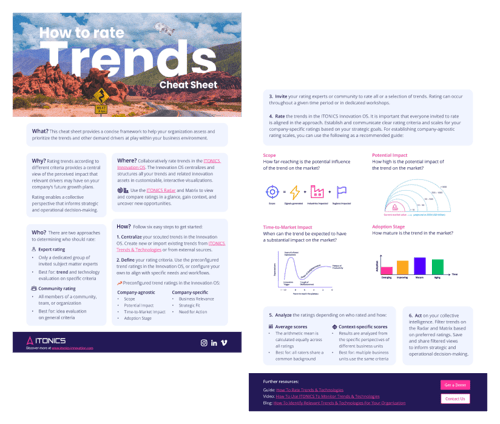 Overview
In today's rapidly changing world, understanding and capitalizing on emerging trends is key to success. But with countless trends vying for attention, it can be challenging to determine which ones are truly valuable and impactful for your business. That's where our cheat sheet comes in.
This cheat sheet is a must-have resource for every trend scout and innovation team to make informed decisions about the latest trends. It summarizes the essentials of trend evaluation in two pages, including the most important trend rating criteria.