With public workspaces, collaborating with colleagues has never been easier. Say goodbye to the hassle of adding users to a workspace manually, ensure access for new colleagues quickly, and seamlessly collaborate with anyone, anytime, anywhere.
Note: Private workspaces are now a Professional feature. If you are on a Starter plan, you can continue to use your existing private workspaces and make them public. However, you will no longer be able to change them back to private or create new private workspaces.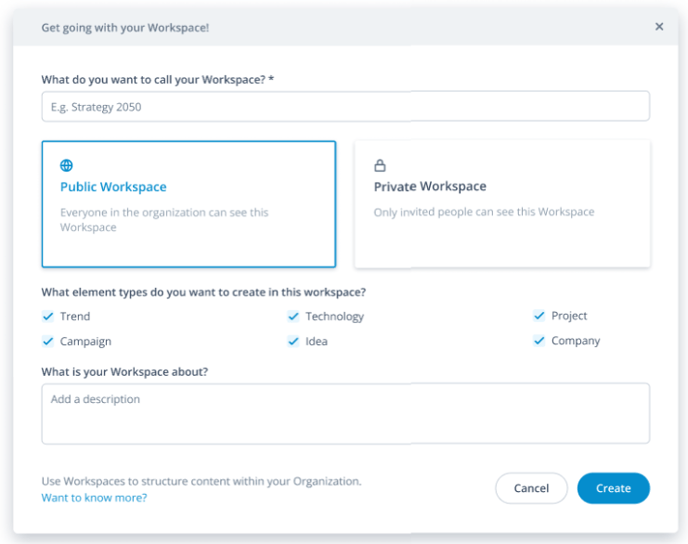 Public workspaces will be the new default setting for all newly created workspaces, which enables you to easily work with your team members or external partners.
If you have existing (private) workspaces, you can also choose to make them public, allowing for greater collaboration opportunities.
Learn More here.