Edit Milestones on the Roadmap
Milestone are shown at the very top of the Roadmap and represent a goal to be achieved.
To edit a Milestone, click on its name to open it in the stack. Edit attributes like date, title, description or Milestone type. Click on Remove Milestone (see A below) to remove the Milestone from the current Roadmap. If the Milestone is on other Roadmaps, it will still be displayed on them.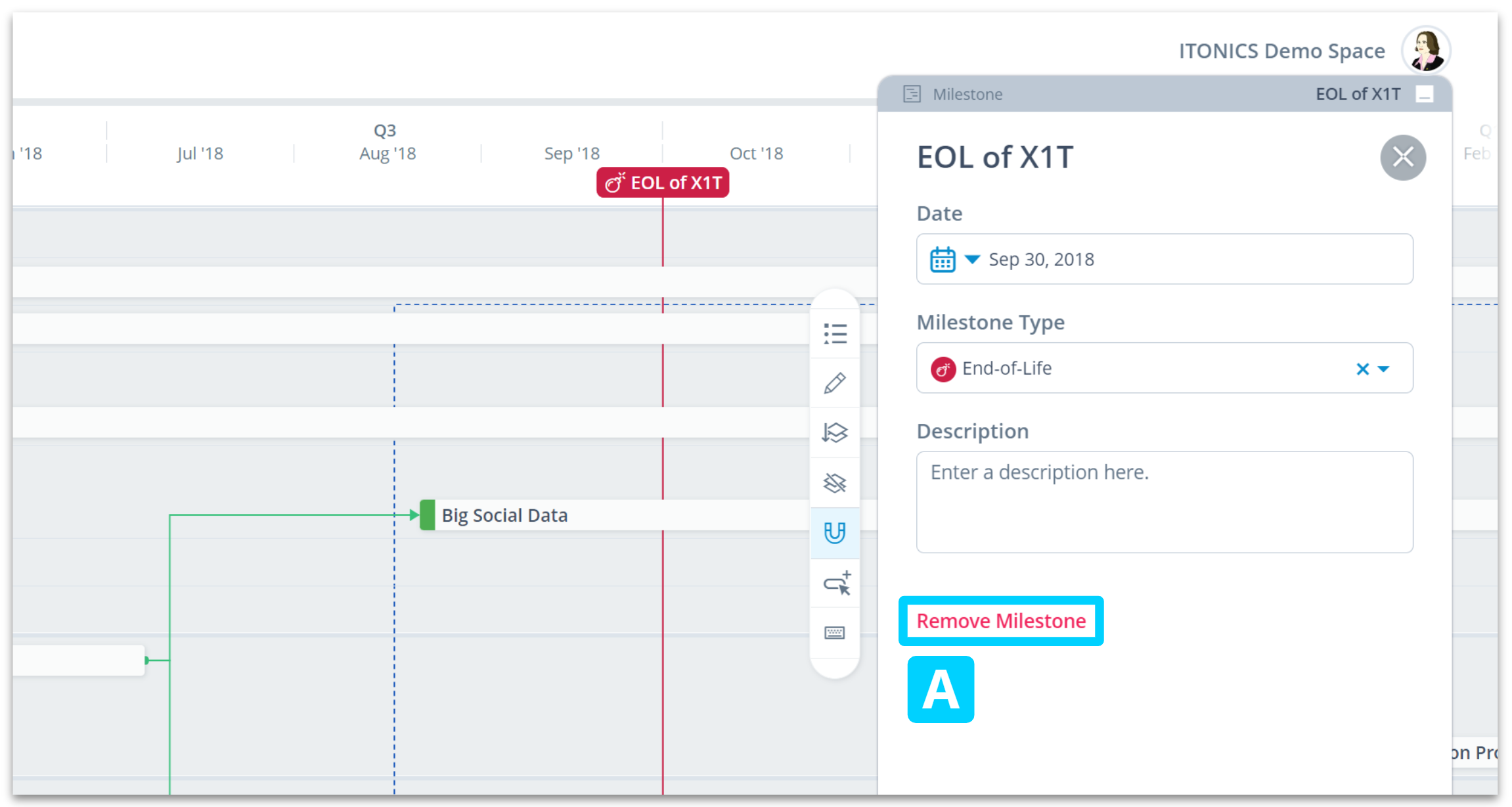 Caution: Editing the attributes of a milestone that is used in multiple Roadmaps will automatically change it in every Roadmap.