Notifications Settings
In order to prevent users from becoming overwhelmed or annoyed by excessive notifications, every user can configure notifications in a basic way.
How to enable/disable notifications?
The notification settings are located in the user's profile. Click on the workspace picker and navigate to My Profile. Here, navigate to the Notifications Settings Tab. You can now switch between:
Enable: All emails about mentions and activity updates, and important administrative emails such as password resets.
Disable: Only administrative emails (password reset) will be sent out.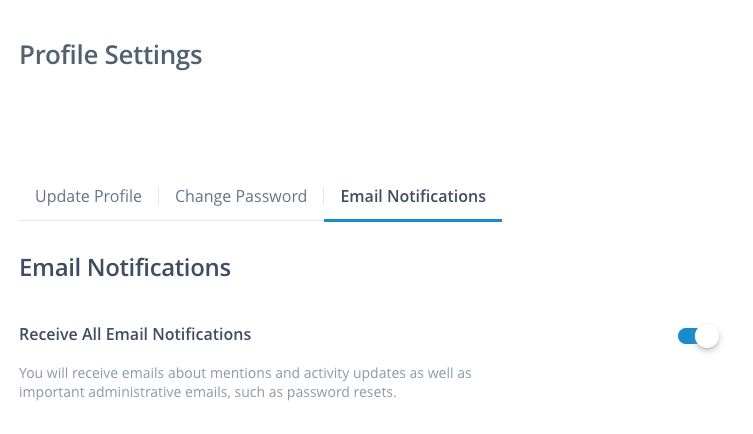 NOTE: The notifications settings apply for all workspaces and organizations you are a part of.