04 | Engage with the ITONICS Tools
Remove Activities and Milestones from the Roadmap
Click on an Activity or Milestone to open them in the stack. Remove the item by clicking on the Remove button at the very bottom.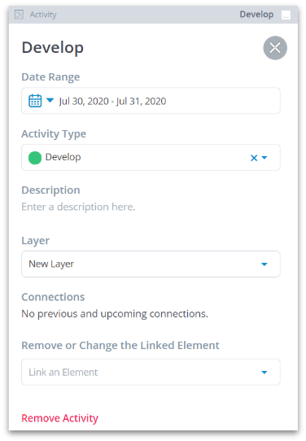 Note: Removed items are not deleted. You can restore removed items to the Roadmap by clicking on Add existing Activity or Add existing Milestone from the Create button in the bottom-right corner of the Roadmap and choosing the removed item from the list.
Read about how you can completely delete Activities and Milestones.