🛣️ Roadmap: Working with Roadmap
Remove Elements from the Roadmap
You can remove an Activity or Milestone from the Roadmap.
Click on an Activity/Milestone to open the stack. Remove that item by clicking on the "Remove" button on the bottom.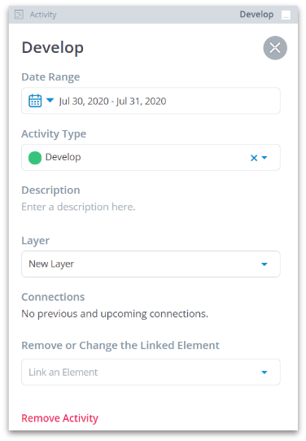 Note: Removed items are not deleted from the database. You can restore removed items by clicking on "Add existing activity" or "Add existing milestone" and choosing an item from the list.